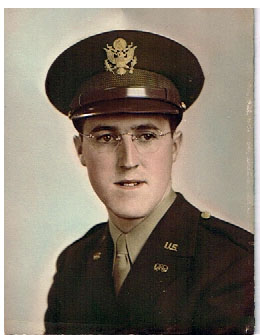 UConn alum Robert H. Hart '40 (CLAS) lived a life dedicated to his hometown of Meriden, Conn., including a 30-year career spent there as an educator. Hart, who passed away in April 2015 at the age of 96, will now be remembered at the Neag School through a student scholarship newly established in his name.
From Math Teacher to Principal
Born in Meriden, Hart lived in a small house on Webster Street with his family; his father worked as a butcher. Given his family's limited resources, Hart, the youngest son, ended up being the only member of his family to go to college.
He majored in chemistry at UConn and minored in math. A drum major for his high school band, Hart continued his love for music at UConn, where he also served as the drum major — one of the "highlights of his career," according to one of his four children, Ronald P. Hart '77 (CLAS).
Graduating in 1940, Hart was facing what was the end of the Great Depression and the beginning of World War II. Unable to find a position as a chemist at the time, he worked for a time as a math teacher in Willimantic, Conn., before joining the Army to serve in the chemical corps. He spent four year on active duty in India, working as a supplies officer. Luckily, his only responsibility as a chemical officer was defusing bombs at the war's end.
After being discharged from the Army as a first lieutenant in 1946, Hart returned to Meriden to continue his career in education — spending the next 11 years as a math teacher at Meriden High School. A popular teacher and a favorite among his students, he was well known for the organization and clarity of his math lessons, and the very high standards to which he held himself and his students. Administrators at Meriden Public Schools saw this talent and next tapped Hart to serve as an assistant principal at the newly built Maloney High School.
"He worked very hard to be disciplined and fair," says one of his sons, Ronald "Ron" Hart, of his father's transition from math teacher to administrator at Maloney High School. "He expanded the scope of classes offered at Maloney, worked hard to enhance standards, and he oversaw a major addition to the building."
"My wife Mary Ann and I thought it would be an ideal tribute to my father, his career, and his values to establish a fellowship in his name. Luckily, the Neag School offered an ideal program to benefit from this fellowship." — Ronald P. Hart '77 (CLAS)
Four years later, when the then-principal retired, the senior Hart was appointed to the post, one he would hold for the next 15 years. "Many of the more difficult students told me that they liked my father as principal because he was fair and listened to their side of a situation before judging them," says Ronald.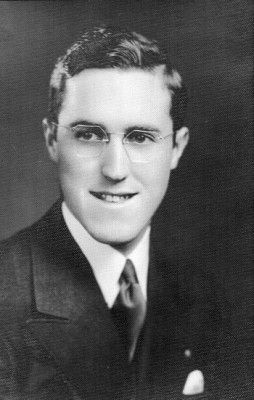 A Commitment to Education
As he pursued his career, Robert Hart was simultaneously focused on educating his family, putting four children through college. Robert had married the love of his life, Viola Gardinier Hart, in 1942. Together they had four children: Nancy Hart Tillberg '68 (CLAS), Linda Hart Ruggeri, Robert Hart, and Ronald Hart. All four siblings had the same "deal" with their father, Ron recalls: Their tuition, room, and board were covered; they had to pay for their books and spending money by saving money from summer jobs.
The younger Hart was impressed with his father's dedication to making this happen. "It's amazing to me now that I understand how hard this was to do," he says. "I chose UConn partly because I knew it was a good college for me, but also because I respected the fact that my father was committed to paying for my education."
The elder Hart put in for his retirement from the Meriden Schools on the same day he paid for his son's last UConn tuition bill. The younger Hart followed his own path in the field of education, going on to earn a doctoral fellowship at the University of Michigan, take on a postdoc position at Rockefeller University in New York City, and eventually start at Rutgers University's Newark campus as an assistant professor. Today, Ronald is at the Rutgers campus in Piscataway, N.J., where he is a professor in the Department of Cell Biology and Neuroscience, and director of the Human Genetics Institute of New Jersey Stem Cell Program. He also serves as a governor-appointed member of the Connecticut Regenerative Medicine Advisory Committee, overseeing $10 million in funding for stem cell and regenerative medicine research in Connecticut.
Meanwhile, the elder Hart had moved on to the next chapter in his life, becoming a successful real estate agent and active civic volunteer, serving as a leader for several community organizations while maintaining his Meriden roots.
A Special Tribute
When his father passed away last year, the younger Hart came to appreciate his father's lifelong ability to save money while staying productive in retirement. Since the younger Hart strongly believed in his original "deal" — that his inheritance was his college education — he wanted to do something more appropriate with his share of his father's last savings.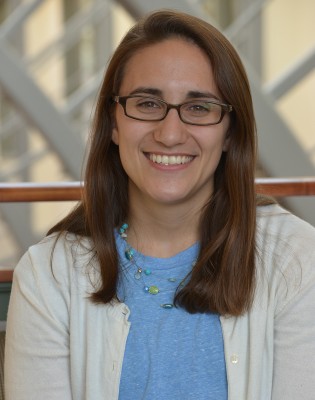 "My wife Mary Ann and I thought it would be an ideal tribute to my father, his career, and his values to establish a fellowship in his name," says Ron. "Luckily, the Neag School offered an ideal program to benefit from this fellowship."
The late Robert Hart's legacy is coming full circle. Now officially established, the Robert H. Hart Fellowship will be awarded to its first recipient during the Neag School of Education's annual Honors Celebration this month. The scholarship is intended for current students enrolled in the Neag School's Integrated Bachelor's/Master's Program and who demonstrate financial need, with priority consideration given to those who are from Meriden, are student teaching there, or have plans on working there after graduation.
The first recipient of the scholarship, Gabriella Benitez, admires the late Mr. Hart's dedication to the Meriden school system and his interest in mathematics. "I also plan to teach mathematics at the secondary level for many years to come," she says.
Benitez plans on teaching in a Connecticut urban school district and aspires to become a teacher in order to impact students' lives and build confidence in their academic abilities.
"I want students to find value in their education and thrive in a collaborative environment. In the secondary classroom, I want to help students develop their strengths, discover their passions, and pursue higher education," she says. "I look forward to serving my future school community and following the path of an admired Connecticut educator and University of Connecticut graduate."
To learn more about how you can help in supporting scholarships and giving opportunities related to the Neag School, visit here, or contact Heather McDonald at hmcdonald@foundation.uconn.edu or 860.486.4530.