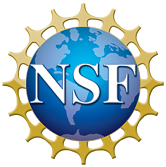 A group of UConn faculty that includes Neag School associate professors David Moss and Todd Campbell has received nearly $3 million in funding from the National Science Foundation's Advancing Informal STEM Learning (AISL), a program that seeks to enhance learning in informal environments as well as to broaden access to and engagement in STEM learning opportunities.
The NSF funding, to be awarded annually over the course of approximately five years, will support an interdisciplinary project titled "Promoting Lifelong STEM Learning Through a Focus on Conservation, Geospatial Technology, and Community Engagement." Moss and Campbell will serve as co-principal investigators on the project.
The project's principal investigator is Professor John Volin of UConn's College of Agriculture, Health, and Natural Resources (CAHNR). In addition to Moss and Campbell, fellow co-principal investigators include Chester Arnold, extension professor, and Cary Chadwick, associate extension professor, both of UConn Extension.
"We're very excited to work on this collaborative project with colleagues in the Neag School of Education," says Volin. "It builds off of our highly successful Natural Resources Conservation Academy. For the last five years, the Academy has connected high school students with adult community partners to work on projects in their local communities focused on conservation science and land use planning."
"Representing the very best of collaborative, interdisciplinary research here at the University of Connecticut, this effort holds tremendous potential to impact individuals and society in an enduring way."  David Moss, associate professor and co-principal investigator
Using this focus on community education surrounding land use, the project seeks to develop STEM knowledge and skills among two populations in urban and rural areas of Connecticut — adult volunteers involved with community land conservation issues, as well as underrepresented minority high school-aged adolescents. The project is thus designed in part to investigate the processes and impacts of intergenerational learning, an area in need of broader study, according to the researchers.
"We think the most promising aspects of this project are how both adolescent and adult learners can support one another to take up and use disciplinary STEM resources, like geospatial technologies and effective principles of land use, in ways that benefit the learners as competent, capable contributors in STEM — and as valued community members who can help solve localized community problems of consequence," says Campbell of the Neag School.
Together, the researchers will be developing an educational program that focuses on conservation science and recent advances in web-enabled geospatial technologies — including geographic information systems, remote sensing, and global positioning systems — that, for the first time, are accessible and attainable for the public. The two target populations of adult and high-school aged adolescents will work together to gather data across various areas of Connecticut and make land-use assessments based on the data.
"Representing the very best of collaborative, interdisciplinary research here at the University of Connecticut, this effort holds tremendous potential to impact individuals and society in an enduring way," adds Moss. "The citizens of the state of Connecticut are well served through this project, which will impact our urban and rural communities alike — and bring together individuals who may have been traditionally underserved in formal STEM learning environments."