Congratulations to our Neag School alumni, faculty, staff, and students on their continued accomplishments inside and outside the classroom. If you have an accolade to share, we want to hear from you! Please send any news items and story ideas to neag-communications@uconn.edu.
In addition to the Dean's Office and Department achievements, explore this edition's list for Accolades from the following: Faculty/Staff; Alumni; Students; as well as In Memoriam.
Dean's Office and Departments
The Neag School welcomes a number of new faculty members and also announces several new appointments for current members of the community. Read more about the new hires and appointees, among them those pictured below.
The Neag School is launching a Faculty Development Series structured around the themes of diversity, equity, and inclusion, with six online sessions on topics ranging from Culturally Sustaining Practices for College Teaching to Reimagining Schools for Equity.
Department of Curriculum and Instruction (EDCI) and Teacher Education
The Conservation Training Partnerships program is a collaborative project between faculty from the Department of Natural Resources and the Environment, Neag School of Education, and Center for Land Use Education and Research. Its goal is to engage youth and adults in intergenerational teams to apply conservation science and geospatial technologies in the design and implementation of authentic conservation projects that benefit their communities. Its presentation, "Designing for Intergenerational Community Conservation," which was created by a UConn undergraduate student, recently received Public Choice recognition at the 2020 NSF STEM for All Video Showcase.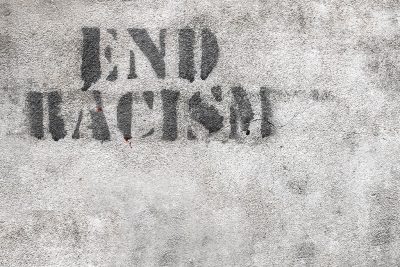 Grace Player and Danielle Filipiak compiled a comprehensive set of anti-racism resources for students, educators, and citizens, which now stands as the most popular post in the history of the Neag School's website. 
Department of Educational Leadership (EDLR)
This summer marks one year since the Neag School's University of Connecticut Administrator Preparation Program (UCAPP) began implementing changes as part of a nationwide effort known as the University Principal Preparation Initiative (UPPI). In 2016, UConn was one of seven universities selected to join this initiative, funded by New York City-based Wallace Foundation, aimed at improving training for aspiring administrators. The Wallace Foundation prioritizes practical training to ensure that principals have the knowledge, skills, and judgement required to lead successful schools. Read more about the progress of the initiative, including links to the Wallace Foundation's featured blog series on UCAPP.
Department of Educational Psychology (EPSY)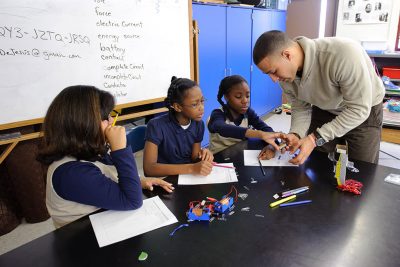 The UConn Collaboratory on School and Child Health (CSCH), co-directed by Sandra Chafouleas, published a number of reports this summer, among them "Responding to COVID-19: Simple Strategies Anyone Can Use to Foster an Emotionally Safe School Environment" and "The Initial Impact of COVID-19 on Caregivers of Children With and Without Disabilities" – the latter of which was featured in a recent Disability Scoop story. CSCH also received a two-year grant from the Neag Foundation to facilitate work on the Think About the Link Project.
The Institute of Education Sciences in the U.S. Department of Education awarded a $5 million grant to the National Center for Research on Gifted Education for the next five years. This grant is a collaboration between UConn and the University of California – Berkeley, University of California – Santa Cruz, University of Iowa, Michigan State University, and University of Wisconsin – Whitewater. Neag School team members include Del Siegle, E. Jean Gubbins, D. Betsy McCoach, Catherine Little, and Christopher Rhoads.
Catherine Little was elected to an at-large position on the board of the National Association of Gifted Children (NAGC). UConn research associate Kelly Kearney was elected chair-elect of the Early Childhood Network; graduate student Anne Roberts was elected chair-elect of the Creativity Network; and UConn alumna Janine Firmender '07 MA, '11 Ph.D., an associate professor at Saint Joseph's University, was elected chair-elect of the STEM Network. Lori Leibowitz, who graduated in 2019 with a graduate certificate in gifted and talented development, was named gifted coordinator of the year by NAGC.
Sally Reis, Joseph Renzulli, Del Siegle, and Susan Baum '85 Ph.D. led free virtual workshops this July in lieu of the traditional in-person Confratute, which was canceled due to the pandemic. 
Faculty/Staff
Dorothea Anagnostopoulos co-authored "Corona Chronicles: Necessary Narratives in Uncertain Times"  (DIO Press 2020) and "The Corona Chronicles: On Process, Leadership, Commitments, and Hope in Uncertain Times" (DIO Press 2020).
Michele Back, along with doctoral student Joseph Dean, co-published "Recruiting Teachers in the Target Language" (starting on pg. 4) for the Spring 2020 issue of World Language News Exchange. Back also wrote an original commentary titled "What if the Coronavirus Could Change High School for the Better?" in June for CT Viewpoints, as well as an op-ed on the relationship of language, power, and linguistic discrimination for Caretas, a Peruvian news magazine.
Dominique Battle-Lawson participated in a virtual community panel titled "Black Women's Voices" in July. In addition, she was featured in a video produced by the American Association of Colleges for Teacher Education about recruitment efforts focused on Black and Hispanic/Latino male teachers.
Cara Bernard co-published "Encouraging Participatory Music Through Differentiation on the Ukulele" for the May issue of General Music Today.
Melissa Bray published a chapter "An Academic's Path" in Women Leaders in School Psychology (Springer Nature 2020).
Laura Burton, along with doctoral student Daron Cyr and Jennie Weiner, co-published "'Unbroken, but Bent': Gendered Racism in School Leadership" for the May issue of Frontiers in Education.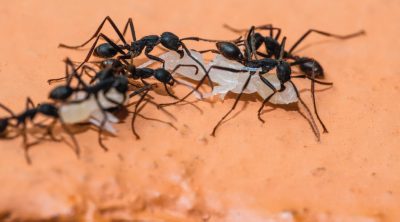 Todd Campbell, with Neag School alumna Laura Rodriguez '20 Ph.D. and outgoing Neag School postdoc Lisa Lundgren, co-published a chapter in Mentoring Core Practices for Preparing Science Teachers Through Practice-Based Teacher Education (Harvard Press, 2020). Campbell also co-wrote with doctoral student Byung-Yeol Park and others "Science Teacher Education in the Times of the COVID-19 Pandemic" for the May issue of the Journal of Science Teacher Education (JSTE). Park serves as the managing editor for JSTE and Campbell is co-editor in chief. Campbell also co-published with graduate student Tamashi Hettiarachchi '20 (ED), '21 MA, Neag School alumna Victoria Schilling '16 (ED), '17 MA, and others "Army Ants and Their Guests" for Science Scope's April/May edition and "The Journal of Science Education in 2019: A Year in Review" for the May issue of Journal of Science Teacher Education.
Rebecca Campbell-Montalvo published "Linguistic Re-Formation in Florida Heartland Schools: School Erasures of Indigenous Latino Languages" for the June issue of American Educational Research Journal.
Tutita Casa co-published a white paper titled "Crafting a Research Agenda for Writing to Reason Mathematically" that is based in part on work funded by the National Science Foundation.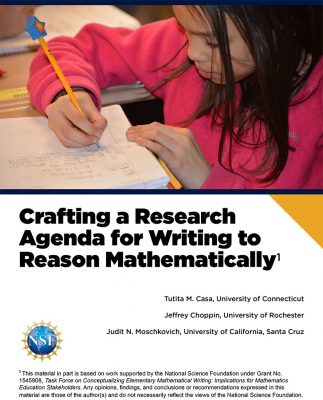 Milagros Castillo-Montoya joins a team of UConn researchers on a new $3 million National Science Foundation project titled "Building Resilient Landscapes for Food, Energy, Water, and Ecosystems in America's Megalopolis." She has been named a 2020-2021 Faculty Fellow for the UConn Office of Diversity and Inclusion and is a co-coordinator of a new UConn course on anti-Black racism. She also was recently featured in a Stemify podcast episode titled "Creating an Educational Ecosystem that Embraces Racial and Ethnic Diversity."
Sandra Chafouleas was a panelist for a virtual conference titled "Evidence-Based Guidance for How Schools Can Respond to A National Mental Health Crisis in the Wake of COVID-19," hosted by the Trauma Responsive Educational Practices Project in June. She also wrote original commentary, "Our Teens are Missing so Many Milestones, but There are Things We Can Do," for the Hartford Courant in June. In July, she launched a blog on Psychology Today; read her first post, which discusses how to help children navigate the return to school this fall amid the pandemic. In August, she published a second blog post, which shared strategies supporting kids' social, emotional, and behavioral learning.
Clewiston Challenger co-authored "'Black Boys: Invisible to Visible': A Psychoeducational Group Fostering Self-Efficacy, Empowerment, and Sense of Belonging for African American Boys" in the August issue of The Journal for Specialists in Group Work.
Casey Cobb published a chapter titled "Geospatial Analysis: A New Window Into Educational Equity, Access, and Opportunity" for the 2020 issue of Review of Research in Education.
Rachael Gabriel wrote commentary for The Washington Post in May titled "Can We Stop Telling the 'Corona Kids' How Little They Are Learning?" In August, she was featured in a UConn 360 podcast episode on reading education during the pandemic.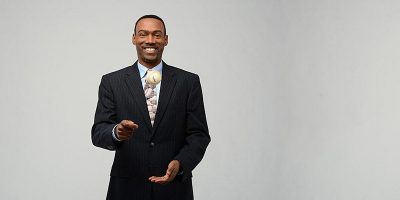 Doug Glanville wrote and narrated a multimedia essay, inspired by the death of George Floyd and the world's response, titled "Enough" for ESPN's Outside the Lines. He also penned a commentary titled "Here's Why I'd Play this Year – And Why I Wouldn't" for ESPN and "The 'Comma Effect' on Bias and Black Lives" for The Undefeated, and interviewed Bob Costas on his podcast, Starkville! In July, he moderated a virtual roundtable titled "Mentoring, Athletes & Social Change" for the Muhammad Ali Center Athletes and Social Change Forum; also featured were sport management's Eli Wolff and alumna Batouly Camara '19 (ED), '20 MA. Also in July, he was interviewed by UCTV's "Students of Storrs" podcast on social justice and the connection between sports and society and featured in a Q&A piece by Kiplinger. In August, he was a featured speaker on "Race, Politics, and Sports" with the Connecticut Mirror.
Preston Green was recognized as a 2020 Alumni Award Winner by Teachers College at Columbia University. In addition, he was featured in a July webinar hosted by Public Funds Public Schools, titled "How School Voucher Programs Fail to Provide Civil Rights and Constitutional Protections." Access a recording of the webinar on YouTube.
Mlamuli Nkosingphile Hlatshwayo, a former visiting scholar from 2018-19, co-published "Ubuntu Currere in the Academy: A Case Study from the South African Experience" for the June issue of Third World Thematics: A TWQ Journal.
James Kaufman co-published "Review: Humans as Natural Creators and Innovators" for the Summer 2020 issue of The American Journal of Psychology. In addition, he co-authored "Are Cheaters Common or Creative?: Person-Situation Interactions of Resistance in Learning Contexts" in the Journal of Academic Ethics in July.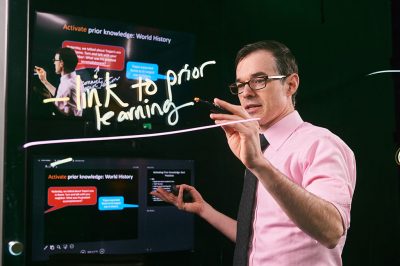 Devin Kearns co-published "Sight Word Acquisition in First Grade Students at Risk for Reading Disabilities: an Item-level Exploration of the Number of Exposures Required for Mastery" for the June issue of Annals of Dyslexia. He also participated in a professional development webinar, "Back to the Classroom with Devin Kearns," in June with The Windward Institute. In July, he co-published "Individualizing Literacy Instruction in Co-Taught Classrooms Through a Station Teaching Model" in Intervention in School and Clinic, and in August in the same journal, he co-published "Preparing to Implement Evidence-Based Literacy Practices in the Co-Taught Classroom" and "Teaching World and Word Knowledge to Access Content-Area Texts in Co-Taught Classrooms." 
Gladis Kersaint penned commentary for the Hartford Courant about her experience as a University dean and an African American woman. In addition, Kersaint was appointed to serve on the search committee for the University's Vice Provost for Faculty/Staff Affairs and Development.
Karen List served as a panelist during a discussion on early childhood education, hosted by the Connecticut Association of Schools this June.
Allison Lombardi co-published with Neag School alums Jessica Monahan '09 (ED), '10 MA, '20 Ph.D., Graham Rifenbark '19 Ph.D., Dan Volk '16 MA, '20 6th Year, '20 Ph.D., current doctoral student Emily Tarconish, and Chris Rhoads "Main and Moderating Effects of an Online Transition Curriculum on Career Readiness" for the January issue of Career Development and Transition for Exceptional Individuals. She also co-published "Aided by Extant Data: The Effect of Peer Mentoring on Achievement for Students with Disabilities" for the Summer 2020 issue of Journal of Postsecondary Education and Disability and a book chapter in the Handbook of Adolescent Transition Education for Youth with Disabilities (Routledge 2020).
Jesse Mala co-authored with Jennifer McGarry and other colleagues, "The Relationship Between Physical Activity and Executive Functions Among Youth in Low-Income Urban Schools in the Northeast and Southwest United States" in the July issue of Journal of Sport and Exercise Psychology. Mala and McGarry also co-authored with doctoral students Michael D. Corral, Charles Dt.T. Macauley, Nneka A. Arinze and Kolin Ebron "Positive Impacts of a Sport Intervention on Male Students of Color and School Climate" for the August issue of Research Quarterly for Exercise and Sport.
Betsy McCoach served as a consensus panelist for the Center on Reinventing Public Education's Evidence Project "Learning as We Go: Principles for Effective Assessment During the COVID-19 Pandemic," published in July.
George Michna was named to the UConn Faculty Senate Curricula & Courses Committee for the 2020-21 academic year.
Glenn Mitoma penned commentary for the CT Mirror titled "Why Schools Must Reject Native American Mascots." Mitoma and alumnus Paul Freeman '09 Ed.D., superintendent of schools in Guilford, Connecticut, were involved in the effort that led to discontinuing the Guilford High School Native American mascot. In addition, Mitoma and Alan Marcus co-published "Human Rights Before and After COVID-19: Getting Human Rights Education Out of Quarantine" in August in the Journal of International Social Studies.
Kenny Nienhusser co-published a position statement for the Association for the Study of Higher Education (ASHE) in response to the U.S. Supreme Court's decision on the deferred action for childhood arrivals (DACA) program and undocumented college students. He has also been appointed faculty director for UConn's Learning Community for Latinx students.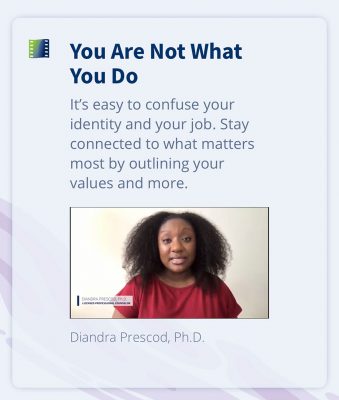 Diandra J. Prescod was named a winner of the 2020 Article of the Year for National Career Development Association's official journal, Career Development Quarterly. The article, "Profile of High Schools Students' STEM Career Aspirations," appeared in the journal's September 2019 issue. The purpose of the journal is to foster career development through the design and use of career interventions and publish articles on career counseling, individual and organizational career development, work and leisure, career education, career coaching, and career management. Read more about the award.
Sally Reis co-published with alumna and visiting assistant professor Sara J. Renzulli  '11 MA, '13 Ph.D."Parenting for Strengths: Embracing the Challenges of Raising Children Identified as Twice Exceptional" for the June issue of Gifted Education International.
Joseph Renzulli published "Promoting Social Capital by Expanding the Conception of Giftedness" for the June issue of Talent.
Sara Renzulli and Nicholas Gelbar co-published "Leadership Roles for School Counselors in Identifying and Supporting Twice-Exceptional (2e) Students" in the July issue of Professional School Counseling.
Yuhang Rong was named to the Council for the Accreditation of Educator Preparation (CAEP) Board of Directors, beginning July 1.
Lisa Sanetti received a $50,000 Research Excellence Program award from the UConn Office of the Vice President for her project titled "Cognitive Interviewing to Increase Comprehensive of Fidelity Self-Report Measures: A Pilot Study." In addition, Sanetti co-authored "An Exploratory Comparison of Three Treatment Fidelity Assessment Methods: Time Sampling, Event Recording, and Post-Observation Checklist," with alumna Melissa A. Collier-Meek '08 (CLAS), '09 MA, '11 6th Year, '13 Ph.D., published in June by the Journal of Educational and Psychological Consultation.
Brandi Simonsen co-published "Getting Back to School After Disruptions" for the National Technical Assistance Center on Positive Behavior Interventions and Supports (PBIS). Simonsen currently serves as director of the Center.
Tracy Sinclair co-published "Teachers' Corner: Intersectionality in the Classroom" for the Summer 2020 issue of DADD Express, a publication of the Council for Exceptional Children. She also co-published "Careers Through Occupational Courses" for the August issue of Medium NTACT.
Stephen Slota oversaw a project in his digital media and design interactive courses this past spring, featuring a virtual fictional world. The project, an exercise in worldbuilding and lesson planning, involved designing everything from creating mythologies to local governments to individual character arcs.
Megan Staples was featured on the Stemify podcast in July in an episode titled "Making Math Learning Environments Meaningful and Respectful for Students."
Saran Stewart co-published "Toward an Understanding of Intersectionality Methodology: A 30-Year Literature Synthesis of Black Women's Experiences in Higher Education" in the August issue of Review of Educational Research.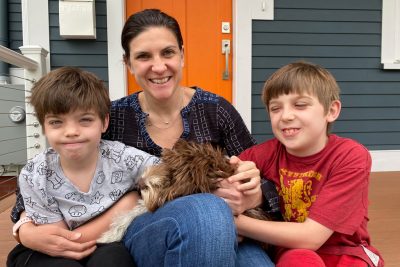 Mary Truxaw authored "Dialogic Discourse to Empower Students in Linguistically Diverse Elementary Mathematics Classrooms" in the Summer 2020 issue of Teacher Education Quarterly.
Jaci VanHeest co-published "Gearing Up for the Future of Exercise" in the July issue of Simulation & Gaming.
Jennie Weiner co-published "Principal Professionalism in the Time of COVID-19" for the June issue of Journal of Professional Capital and Community. She also wrote "Going Viral in the Time of COVID-19" for the Summer 2020 issue of UConn Magazine. In addition, she served as a panelist on a University of Wisconsin-Madison "Feminist Fireside Chat" virtual event in May. This fall, she will be a visiting associate professor at Harvard University's Graduate School of Education. Also, she co-authored her first book, "The Strategy Playbook for Educational Leaders" (Routledge 2020) and was recently appointed coordinator of graduate education for the Neag School.
Sarah Woulfin and Rachael Gabriel co-authored "Interconnected Infrasctucture for Improving Reading Instruction" for the September issue of Reading Research Quarterly.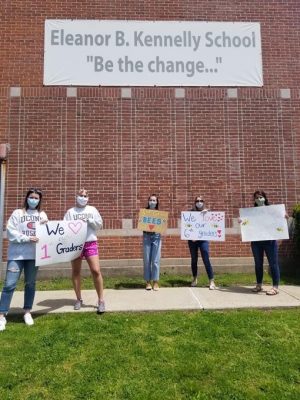 Students
Rebecca Whitney (Bissonnette) Aldred '19 6th Year, a doctoral student in educational leadership, was named principal of Windsor Locks (Conn.) High School. Aldred most recently served as co-assistant principal at Ellington High School.
Latanya Brandon, a doctoral student in educational leadership, co-published "How K-12 Teachers of Science Experience a Vertically Articulated Professional Learning Community" in the May 2020 issue of the Journal of Science Teacher Education.
Robert Cotto, a doctoral student in educational leadership, co-wrote a commentary titled "Unpacking a Misplaced Response to Calls for Police Abolition" for CT Mirror.
Austin Fradino, a teacher education student, appeared on CBS News' "Sunday Morning" along with his twin brother, playing the trumpet in honor of Father's Day.
Truth Hunter has been named this year's incoming Dean's Doctoral Scholar recipient.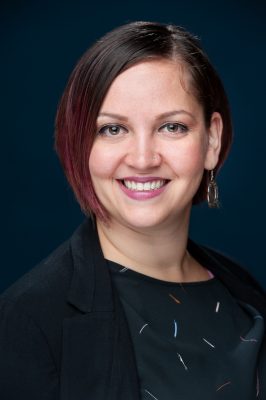 Christina (Rivera) Irizarry, a doctoral student in educational leadership, was recently elected president of the Connecticut Association for Latinos in Higher Education (CALAHE). CALAHE, the only Latinx organization in higher education in Connecticut and New England, is a nonprofit dedicated to promoting Latinx in different areas of postsecondary education in Connecticut. She is currently the program coordinator for the UConn College Access and Preparation Program with the Center for Academic Programs, advising low-income and/or first-generation high school students in preparing for the college application process. 
Jeremy Landa '17 MA, a doctoral student in educational leadership, was featured in a Boceta Media interview.
Byung-Yeol Park, a doctoral student in curriculum and instruction, co-wrote a commentary with Neag School alumna Laura Rodriguez '20 Ph.D. and Todd Campbell "Using Models to Teach Science" for the National Science Teaching Association. In addition, Park was the lead author on "An Analysis of Research Trend for Integrated Understanding of Environmental Issues: Focusing on Science Education Research on Carbon Cycle" for the August issue of Journal of the Korean Association for Science Education.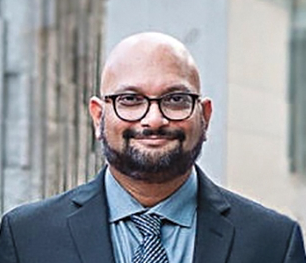 Amit Savkar '07 Ph.D., '17 MA, a doctoral student in educational psychology, was featured by Hartford Business Journal about a company he started that bridges the gap for college students' math skills. He is the founder of Stemify, an online learning platform that tests students' math skills, uses artificial intelligence to identify knowledge gaps, and creates an individualized curriculum from a cache of tutorials.
Orlando Valentin, Jr. '15 (ED), '16 MA, a graduate student in educational psychology and fourth-grade teacher at Casimir Pulaski Elementary in Mediden (Conn.), was featured by the Alma Exley Scholarship Program blog.
Patricia Virella, a doctoral student in educational leadership, and Jennie Weiner co-authored "The Network Runs the Schools: From a Loose to a Tightly Coupled School District" this July in the Journal of Cases in Educational Leadership. Virella also wrote a commentary titled "How Will Teacher and Principal Training Look in a COVID-19 World" for The Edvocate and was recognized by the American Educational Research Association (AERA) as a Division A 2020 Foster-Polite Scholarship awardee.
Alumni
A virtual performance by music education students was included in a piece in The Conversation. The collaboration featured Neag School grads playing a song with music education students from Purdue University.
Margaret "Maggie" Balch '94 MA has been appointed dean of students at Westfield (Mass.) State University. She most recently served in a similar position for the past five years at Rhode Island School of Design.
Svea Boker '20 (ED), a former UConn field hockey player, was nominated by the Big East Conference as NCAA Woman of the Year.
Kent Butler '85 (CLAS), '94 MA, '99 Ph.D. was featured in a profile piece in the University of Central Florida's UCF Today.
Batouly Camara '19 (ED), '20 MA, a former UConn women's basketball player, was recognized with the Billie Jean King Youth Leadership Award for her work with a nonprofit to support women and girls in sport. The award was given in connection with ESPN and The ESPYS. She also was featured in an interview with podcast "Burn It All Down" in June. She also published a children's book, "A Basketball Game on Wake Street," about girls from diverse backgrounds who come together for a fun basketball game.
Patrick Cone '09 6th Year was received the William Ciecluskowki First-Year Principal of the Year Award for 2020-21 from the Connecticut Association of Schools. Cone is the principal of Alfred W. Hanmer Elementary School in Wethersfield, Connecticut.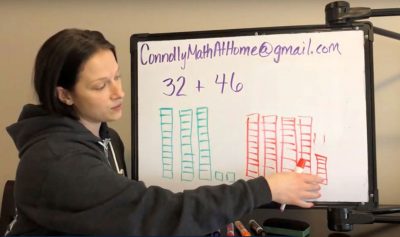 Shannon Connolly '06 (ED), '07 MA, a fifth-grade teacher at Mather School in Boston and a former UConn women's hockey player, created a YouTube channel covering elementary school math topics from first to fifth grade.
Andrew Dubs '09 (ED) was interviewed by Bleave Podcast Network about his role in saving track and field at UConn. He was also selected as head coach for the USA National Team for the 2021 World University Games.
Jamelle Elliott '96 (BUS), '97 MA, sport management alumna and former UConn women's basketball star, was appointed permanent assistant coach of the UConn women's basketball team. 
Marjorie Gillis '75 MA was recognized with a Lifetime Achievement Award by the Smart Kids with Learning Disabilities (SKLD). She received the award at SKLD's 20th anniversary virtual event in June. 
Charles P. Hershon '16 6th Year was appointed principal at Portland (Conn.) Middle School. He most recently served as the assistant principal at Granby (Conn.) Memorial Middle School.
Symone James '16 (ED), '17 MA and Tracey Lafayette '15 (ED), '16 MA presented at a virtual conference for educators of color titled "Melanin Magic" this August.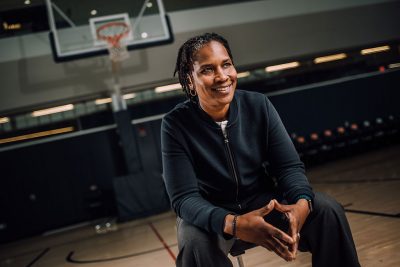 John "Jack" Kitching '16 (CLAS), '17 MA penned commentary for the Hartford Courant about being a white man and reflecting on allying with #BlackLivesMatter.
Jay Mihalko '02 (ED), '03 MA, '17 ELP was named principal of Poquonock School in Windsor, Connecticut.
Erin (Walsh) Murray '17 ELP was recognized as Educator of the Year in Simsbury, Connecticut. She is the assistant superintendent of Simsbury Public Schools and a faculty member in UConn's Administrator Preparation Program (UCAPP).
Diane M. Myers '08 Ph.D. was appointed senior vice president, special education behavior for Specialized Education Services, Inc. (SESI). SESI is a premier provider of education services for K-12 students who face challenges. Most recently, Myers served as chair of the department of teacher education at Texas Woman's University, where she was a professor and the program coordinator for special education.
Ashley (Bayard) Rancourt '13 (ED), '14 MA was named Mansfield Teacher of the Year. She is a first-grade teacher at Southeast Elementary School in Mansfield, Connecticut.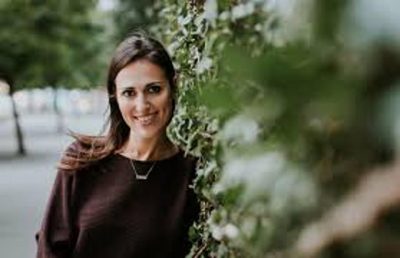 Amanda Slavin '08 (ED), '09 MA, a CEO of a branding firm, was featured in Forbes.
Martin Semmel '95 (CLAS), '96 MA, '03 6th Year, '07 Ed.D. has been appointed superintendent of Trumbull (Conn.) Public Schools.
Lois Greene Stone '55 (ED) celebrated her 64th wedding anniversary to Gerald E. Stone in June. Her wedding album is in The American Jewish Historical Society; honeymoon photo album is in The International Museum of Photography at the Eastman House, with 16mm film from their honeymoon; wedding gown is in The Strong Museum, while the gown's lace gloves are in The Smithsonian's Division of Costume. A writer and poet, also syndicated, she has 15 grandchildren and eight great-grandchildren.
Steven Swenson '09 6th Year has been named principal of Masuk High School in Monroe, Connecticut. He most recently served as principal of Windsor Locks High since 2014.
Dana Tulotta '09 6th Year was appointed assistant headmaster at Greenwich (Conn.) High School, where she most recently served as Folsom House administrator.
Kelli-Marie Vallieres '92 (BUS), '05 MA, '08 Ph.D. was featured in the Hartford Business Journal about her role as a manufacturer CEO in Connecticut. In addition, she has been named by Gov. Ned Lamont to lead the state's new Connecticut Workforce Unit, which will be working with the governor's Workforce Council on developing a statewide plan to promote workforce development.
Joy Wright '04 6th Year was named Middle School Principal of the Year for 2020 by the Connecticut Association of Superintendents. She is the principal at King Phillip Middle School in West Hartford, Connecticut.
In Memoriam
Judith D. Anderson '71
Maureen R. Avery '89
Harriet J. Bagley '72
Raymond Balick '72
Julius Baumann
Judith A. Behling '83
Robert R. Bonn '74
William A. Boyle '58
Arlene Carle '61
Constantine G. Christy '56
Margery A. Clark
John J. Costello '65
Lee Cornish
Kimberly Cunningham '80
William J. Day '04
Craig Drezek
Myron G. Eisenhaure '57
Lynda H. Ewald '63
John S. Garofalo '61
Sally K. Goodwin '71
Jane E. Gunther '57
Edmond J. Harnett '75
Mary M. McDonald
Mary J. McQuarrie '65
John R. Murphy '56
Stephen R. Peluso '63
Peter Ramsdell '80
Brian D. Rivard '76
Muriel (Weissman) Scholer '42
George A. Sottile '53
Betty Joan Stein '57
Everly L. Trabucco '67
Cynthia C. Truncall '71
Stanley J. Vitello '72
Shirley W. Ward
Edward L. White '67
Priscilla N. Young '72
June Zabchin '78