You are invited to join us for our annual CEPA Speaker Series. We hope you will enjoy the speakers and insightful discussions. Please visit here over the coming weeks for more information about this year's programs.  

Fall CEPA Speakers:
Sept. 21, 2017
11 a.m. - 12:30 p.m., Gentry 144
The Many Sides of Teacher Policy: How Incentives, Accountability, and Context are Shaping the Profession
Ethan Hutt - Assistant Professor, University of Maryland
Brooks Bowden - Assistant Professor, North Carolina State University
Michael Gottfried - Associate Professor, University of California – Santa Barbara
Shaun Dougherty - Assistant Professor, Neag School of Education at UConn
Panelists will each share their experience examining policies and programs that influence the experience of teachers, from implementing a new kindergarten curriculum, to navigating teacher performance incentives, and changing professional employment requirements. Each panelist will share their work for 10 minutes followed by a series of questions from a moderator and time for audience questions and discussion.
Check out photos from the event.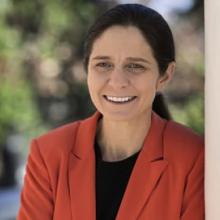 Oct. 10, 3:15 - 4:45 p.m., Gentry 144
Measuring Opportunity in U.S. Higher Education
Sarah Turner
Professor of Economics
Curry School of Education and Department of Economics, University of Virginia
Co-sponsored with the Department of Economics
Nov. 2, 2:30 - 4 p.m., Gentry 144:
Kara Finnigan, Associate Professor, University of Rochester
December: TBD