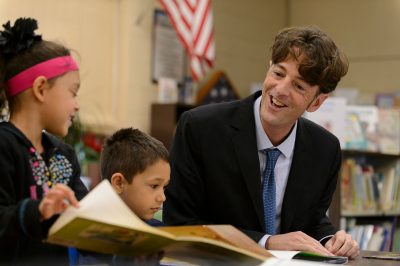 The Neag School of Education stands out as a major contributor to instructional and research excellence at the University of Connecticut, one of the nation's leading public higher education institutions. With academic departments dedicated to educational leadership, educational psychology, and curriculum and instruction, the Neag School also offers a five-year integrated bachelor's/master's program in teacher education and a one-year, post-baccalaureate teacher education program.
According to 2020 U.S. News & World Report rankings, the Neag School ranks among the top 20 public graduate schools of education in the nation and has five specialty programs ranked in the top 25 nationally: Special Education; Elementary Education; Educational Psychology; Educational Administration; and Secondary Education.
Current Faculty Openings
Neag School
Curriculum and Instruction
Assistant Clinical Professor — Teacher Preparation (Two positions open)
Educational Leadership
Assistant Professor-in-Residence — Higher Education and Student Affairs 
Educational Psychology
Assistant Clinical Professor — Special Education
Assistant Professor — School Psychology 
Assistant/Associate Professor — Learning Sciences (Two tenure-track positions open)
Associate/Full Professor — School Counseling
As an Affirmative Action/Equal Employment Opportunity employer, UConn encourages applications from women, veterans, people with disabilities and members of traditionally underrepresented populations.