The Neag School of Education stands out as a major contributor to instructional and research excellence at the University of Connecticut, one of the nation's leading public higher education institutions. With academic departments dedicated to educational leadership, educational psychology, and curriculum and instruction, the Neag School offers programs in such areas as school psychology; sport management; higher education and student affairs; counseling; and teacher and administrator preparation.
The Neag School is ranked No. 18*
among public graduate schools of education in the nation.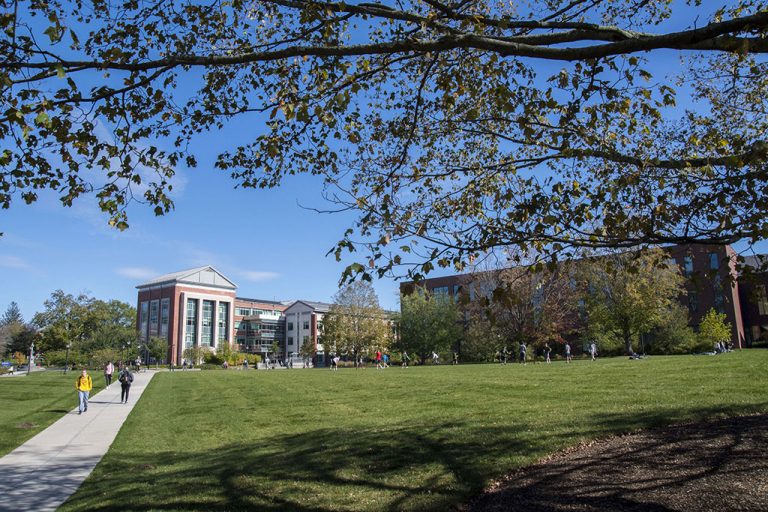 The Neag School offers 23 degree programs,
including 2 specialty programs ranked in the top 25 nationally*:
No. 19
Elementary Teacher Education
329 undergrad students
+
866 grad students =
1,195 total students
The Neag School provided approximately
$840,000
in financial support
to 351 undergraduate and graduate students
from 2018 to 2019
Current Neag School students come from
41 states/territories and 25 countries
$34.7M Neag School endowment value
140
bachelor's degrees awarded
447
graduate degrees and
certificates awarded
Neag School Mission
The Neag School's mission is to improve educational and social systems to be more effective, equitable, and just for all. We develop educators, professionals, and scholars; conduct rigorous and relevant research; and engage in reciprocal and responsible partnerships with students, practitioners, policymakers, and community members in Connecticut and around the world.
More than $16M
in new research grants
86
faculty, including
4 endowed chairs and
3 named professors
27
faculty serving on
20
editorial boards of academic journals
349
faculty presentations and
164
faculty publications
More than
380
Neag School media mentions across
200+
outlets worldwide