Emily Hanford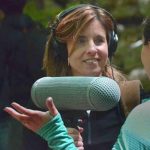 Emily Hanford is a senior producer and correspondent for APM Reports, the documentary and investigative journalism group at American Public Media. She has been working in public media for more than two decades as a reporter, producer, editor, news director, and program host. Hanford has been at American Public Media since 2008 where she produces education documentaries that air on public radio stations nationwide and can also be heard on the Educate podcast. She has written and produced content for many news outlets,  including NPR, The New York Times, The Atlantic, The Washington Post, the Los Angeles Times, Washington Monthly, and PBS NewsHour. Her work has won numerous honors, including a duPont-Columbia Award, a Casey Medal, and awards from the Education Writers Association and The Associated Press. In 2017, Hanford won the Excellence in Media Reporting on Education Research Award from the American Educational Research Association. She is a frequent speaker and moderator and is the host of the Ways & Means podcast. She graduated from Amherst College.
Afternoon Session Presenters
Cynthia Pirani-McGurl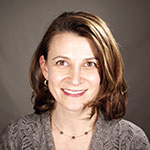 Cynthia Pirani-McGurl is a facilitator at HILL for Literacy and Adjunct Professor in the Special Education and Reading Specialist Programs at Fitchburg State University. Pirani-McGurl received her MA/CAGS from Assumption College and her Ph.D. from the University of Massachusetts, Amherst. Prior to, and during this time, she worked as an interventionist and school psychologist with Pre-K-8 students. For over a decade, Pirani-McGurl has served as a consultant and coach on state, district, and school initiated projects, including implementing whole district/school literacy change models, using data to drive instruction, adopting instructional practices that support diverse learners, and program evaluation.
Stephney Gonzalez
Stephney Gonzalez is serving her sixth year as an external coach for Connecticut's Literacy Model Project (formerly CK3LI). She looks forward to joining the University of Connecticut where she will support leadership of the CT Literacy Model Project and join a research team studying integrated multi-tiered systems of support in literacy and behavior. Prior to her work as a coach, she taught preschool through third grades, primarily in New Haven, Conn. She is pursuing a Ph.D. in Literacy Education Leadership at St. John's University and holds a Sixth-Year Certificate in Remedial Reading and Language Arts as well as a Master's Degree in Curriculum and Instruction, both from Fairfield University.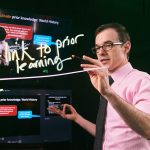 Devin Kearns
Devin Kearns, associate professor of special education at UConn's Neag School of Education, researches reading disability in elementary age children, focusing on developing and implementing programs to prevent and remediate reading problems. He is currently conducting studies to (1) understand change in the neurobiology of reading as a result of reading intervention (Computer-Assisted and Reading Intervention with Neuroimaging of Growth – Project CARING); (2) examine how late-elementary-age children read polysyllabic words and how different interventions may induce different patterns of cortical change (Interventions and Neuroimaging for Polysyllabic Word Reading–IN/PoWR); and (3) develop a professional development experience for co-teachers in content-area classrooms in middle schools, to enhance the quality of literacy instruction and support (Content-Area Literacy Instruction–Project CALI).
Melissa Hickey
Melissa K. Wlodarczyk Hickey is the Director of Reading/Literacy at the Connecticut State Department of Education (CSDE). As Director, she oversees and manages the Academic Team leading projects related to K-3 Literacy, Connecticut Core Standards, content area standards implementation, manufacturing, Mastery-Based learning, and Career and Technical Education. She has been an educator in Connecticut for over 20 years with a wide range of experiences such as literacy coach, science coordinator, middle school reading/writing teacher, and second-grade teacher. Prior to joining the CSDE, she was the Director of Humanities for the Hartford (Conn.) Public Schools. Melissa received her doctorate from the University of Hartford, and her doctoral work contributed greatly to the understanding of the diffusion of Instructional Rounds.
Natalie Jones
Natalie Jones is a consultant in the Bureau of Special Education at the Connecticut State Department of Education. She works in the due process unit, which handles complaints, mediations, and hearings. Prior to joining the State Department of Education, she was the Assistant Director of Disability Services at the University of New Haven.
Jeanne Morgan
Jeanne Morgan has served in the field of special education for over 27 years in the Waterford (Conn.) Public Schools. She provides evaluative, diagnostic, and intervention services for students with dyslexia and districtwide Wilson certification training as a Credentialed Wilson Trainer. Her passion for systematic and structured reading instruction led to multiple credentials in the Wilson Language System, Orton-Gillingham Associate level training, and CERI certification. Morgan initiated Waterford's structured literacy K-12 strategic plan by developing the assessment, diagnostic, and implementation teams for students with dyslexia and establishing standards for qualified dyslexia interventionists. Waterford Public Schools hosted the 2018 IDA school visit tour as the public school representative in Connecticut. Morgan earned her MS in Special Education from University of Connecticut and 092 Administrative Leadership 6th Year from Southern Connecticut State University, and is part of her school's administrative team. She has worked as a consultant, advocate, interventionist, and evaluator privately for almost 20 years helping dyslexic students and families in Southeastern Connecticut and serves on the executive boards of the Dyslexia Society of Connecticut and IDA Connecticut.
Louise Spear-Swerling
Louise Spear-Swerling, Ph.D., is Professor Emerita from the Department of Special Education at Southern Connecticut State University in New Haven, Conn. Her research interests focus on children's reading development and literacy difficulties, as well as teacher preparation in reading, and she has published widely on these topics. Her most recent book is The Power of RTI and Reading Profiles: A Blueprint for Solving Reading Problems (Brookes, 2014). She is a member of several journal editorial boards, including those for Annals of Dyslexia, Teaching Exceptional Children, and Reading Psychology.
Spear-Swerling has prepared general and special educators to teach literacy for many years. She consults regularly for Connecticut school districts, mostly on cases involving students with severe or persistent literacy difficulties, including dyslexia and specific reading comprehension disabilities. In 2009 she served on the working group for the International Dyslexia Association that helped to produce national IDA professional standards for teachers of reading. Currently she is helping to revise Connecticut's guidelines on identification of children with learning disabilities.