We hope that your Commencement Day will be a joyful celebration for you, your family, and friends.
On behalf of Dean Gladis Kersaint and the entire Neag School of Education, congratulations on the completion of your studies and best wishes for continued success.
Here, you will find information on the following:

Graduate Commencement: Saturday, May 5, 2018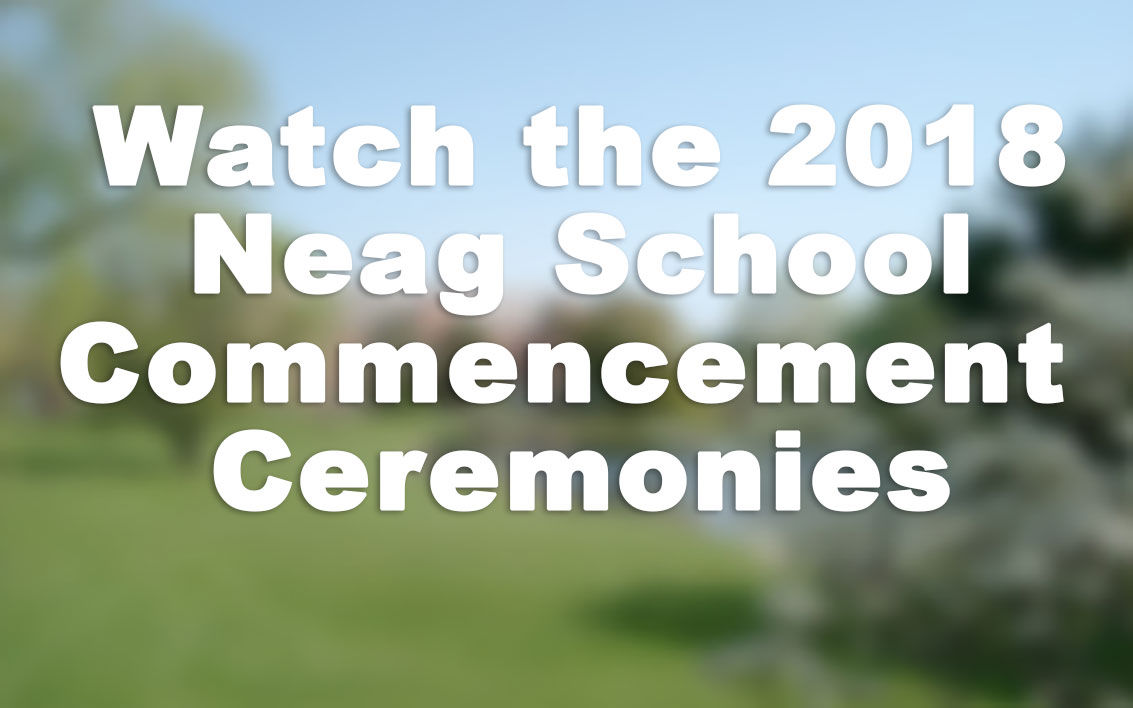 Undergraduate Commencement: Sunday, May 6, 2018
Bachelor of Science Degree Candidates
| | |
| --- | --- |
| 7:45 a.m. | Student Procession Forms in Gentry Building |
| 8 a.m. | Guests Admitted — Jorgensen Center for the Performing Arts |
| 8:45 a.m. | Procession Begins |
| 9 a.m. | Commencement Ceremony Begins |
| 10:30 a.m. | Reception Begins  (Student Union Patio, rain or shine) |
Doctoral Graduate Commencement: Monday, May 7, 2018
Doctoral Candidates
| | |
| --- | --- |
| 3 p.m. | Pre-Ceremony Reception Begins (Alumni House) |
| 5 p.m. | Candidates and Faculty Members Line Up (Jorgensen, lower level) |
| 5 p.m. | Doors Open — Jorgensen Center for the Performing Arts |
| 6 p.m. | Commencement Ceremony Begins |
Guest Tickets and Other Day-Of Information)
GUEST TICKETS
Guest tickets will be available for each Commencement ceremony as follows:
Master's & Sixth-Year Ceremony — Candidates will receive seven tickets.


If you are a sixth-year candidate and do not possess a UConn ID: In order to be issued guest tickets, identify yourself as a sixth-year student and provide your PeopleSoft ID number to the ticket staff at the UConn Bookstore. 

Undergraduate Ceremony — The Neag School Dean's Office is distributing guest tickets for the Neag School Undergraduate Ceremony. Questions regarding tickets may be directed to Kristi Napolitano in the Neag School Dean's Office, Room 342, on the third floor of the Gentry Building. The Dean's Office business hours are Monday through Friday, 8 a.m. to 5 p.m. Tickets will be available until May 4. Note that the UConn Bookstore will not be distributing tickets for the Neag School Undergraduate Commencement ceremony. Please remember to bring your UConn ID with you when picking up tickets.  
Doctoral Ceremony — Candidates will receive six tickets.
Click here for additional information about guest tickets.
ALCOHOL
Alcohol is not permitted at the ceremonies and will be confiscated before entry in Gampel and Jorgensen.
BAG POLICY
For the safety of all, bags and backpacks larger than 10" x 10" are prohibited in the theater. Small bags and purses are permitted. An exception will be made for medically necessary items and diaper bags after proper inspection. All bags are subject to search.
BALLOONS
Balloons are prohibited from the auditorium.
CAPS AND GOWNS
Graduates may reserve and pick up their cap and gown at the UConn Bookstore. Find additional information here. You must wear proper attire under your graduation gown. Mortarboards should be worn straight. 
LIVE STREAMING 
If you have family and friends who are unable to attend your Commencement ceremony, each ceremony will be live-streamed — with closed captioning — so anyone can enjoy it from afar. Visit totalwebcasting.com/live/uconn to watch each ceremony live.
PARKING/TRAFFIC
Traffic into the Storrs area is extraordinarily heavy on Commencement Weekend; please allow plenty of extra time. Parking will be available at no cost in the North and South Parking Garages. Shuttle buses will run from parking lots F, X, 9, and S to and from Gampel for the duration of Commencement Day events.
PROCESSION/RECESSION
Immediately prior to and following the Commencement ceremony, we ask that you remain in your seats, free from aisles, until all members of the platform party, faculty, and students have entered/exited the venues.
RECEPTIONS FOR NEAG SCHOOL GRADUATING STUDENTS
STUDENTS AND GUESTS WITH DISABILITIES
The following accommodations will be available (ushers will be on site to provide assistance):
ASL interpreter on stage
Special seating for people with hearing disabilities
Special seating area for individuals who use wheelchairs
Handicap parking is available on a first-come, first-served basis in designated areas on campus and on the ground levels of the North and South parking garages. Please contact Parking Services for specific questions at 860.486.4930.
ADDITIONAL INFORMATION
Please check back frequently for up-to-date UConn Commencement information at commencement.uconn.edu/may.