Alexandra Bell
Associate Professor
---
Titles
Associate Professor
Program Coordinator, Adult Learning Program
Academic Degrees
Ph.D. University of Connecticut, School of Education, 1994, Major: Adult and Vocational Education
M.S. Boston University, Sargent College of Allied Health Professions, 1981, Major: Physical Therapy
B.A. Colgate University, 1978, Major: Science, Minor: Education
Areas of Expertise
Adult Development
Workplace Learning and Professional Development
Neuroscience Applications to Support Adult Learning
Professional Development
Biography
Dr. Sandy Bell is an Associate Professor and Program Coordinator of the Adult Learning Program in the Neag School of Education's Department of Educational Leadership. She is particularly passionate about understanding non-conscious cognitive processes in learning and problem solving, how individuals perceive, interpret, and apply feedback, and optimal ways to facilitate professional development. She is recognized as a pioneer in the application of adult learning research to support education in Cooperative Extension, Environmental Protection, and Natural Resources Conservation settings. Sandy is a recipient of the Athletic Training Education Journal 2012 Outstanding Perspectives Manuscript Award, the Association of Continuing and Higher Education 2004 Marlowe Froke Award for Excellence in Professional Writing, the the American Society for Training and Development 2004 Excellence in Research to Practice Award. When she is not working with students or conducting research, you can find Sandy pulling weeds in her vegetable garden, hopping rocks on her mountain bike, or learning new tricks from her dogs Moxie, Maple, and Pai.
Selected Funded Research
Hooker, B. (Principle Investigator). Bell, A. A. (Senior Personnel). Nutrient management on organic vegetable farms: A research and education program for sustainable soil fertility management in Southern New England. 2009-2013. United States Department of Agriculture—Northeast Sustainable Agriculture Research and Education Grant.
Hanes, F. (Principle Investigator). Donnelly, J., Massa, N., Washburn, B., & Kehrhahn, M. (Co-Principle Investigators). Bell, A. A. (Senior Personnel). PHOTON 2: Web-based Collaborative Learning for Teachers–An Adaptation and Implementation Project in Photonics Engineering Technology. 9/2003-9/2006. National Science Foundation.
Bell, A. A. (Principal Investigator). Effective Farmer Education research project for Growing New Farmers: A Northeast Service Providers Consortium. 1/2002-1/2004. United States Department of Agriculture.
Selected Publications & Presentations
Bell, A. (2016, November). Best practices for facilitating learning for beginning farmer and rancher women. Invited session for the 21st Century Management: Enhancing Educational Programming For Beginning Women Farmers pre-conference, Portland, OR.
Kehrhahn, M. & Bell, A. A. (2015, June). Measuring transfer of training: Employing the Levels of Use Inventory. Proceedings of the 16th International Conference on Human Resource Development Research and Practice across Europe, University College Cork, Ireland.
Bell, A. A., & McAllister, J. (2015, May). It's what's inside that counts: Brain-based best practices for Extension Education. Proceedings of the 22nd European Seminar on Extension and Education, Wageningen Univeristy, Wageningen, The Neatherlands.
Speicher, T. E., Bell, A., Kehrhahn, M., & Casa, D. J. (2014). Effect of cueing on learning transfer among health profession students engaged in a case-based analogical reasoning exercise. Internet Journal of Allied Health Sciences, 12(3), 1-9.
Thuo, M. Bell, A. A., Bravo-Ureta, B. E., Okello, D. K., Okoko, E. N., Kindula, N. L., Deom, D. M., & Puppala, N. (2014). Effects of social network factors on information acquisition and adoption of improved groundnut varieties: the case of Uganda and Kenya. Agriculture and Human Values, 30(4), 1-14.
Larson, R. K., & Bell, A. A. (2013). Newcomer adjustment among recent college graduates: An integrative literature review. Human Resource Development Quarterly, 12(3), 284-307.
Speicher, T. E., Bell, A., Kehrhahn, M., & Casa, D. J. (2012). Case-based analogical reasoning: A pedagogical tool for promotion of clinical reasoning. Athletic Training Education Journal, 7(3), 129-136.
Bennett, E., & Bell, A. (2010). Chapter 38: Paradox and promise in the knowledge society. Chapter 38: Paradox and promise in the knowledge society. C. E. Kasworm, A. D. Rose, & J. M. Ross-Gordon (Eds.), Handbook of Adult and Continuing Education (2010 edition) (pp. 411-420). Thousand Oaks, CA: Sage.
Honors/Awards
Athletic Training Education Journal 2012 Outstanding Perspectives Manuscript Award
American Society for Training and Development 2004 Excellence in Research-to-Practice Award
Association for Continuing Higher Education 2004 Marlowe Froke Outstanding Publication Award
Associations/Committees/Outreach
American Association of Adult and Continuing Education (AAACE)
AAACE Commission of Professors of Adult Education (CPAE)
Academy of Human Resources Development (AHRD)
In the News
Neag Spotlight article September 2013. Neag Adult Learning Expert Puts Focus on Farms
Neag Spotlight article May 2012. Adult Learning Program Helps Professionals Better Educate Other Adults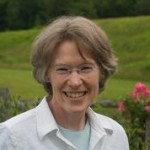 | | |
| --- | --- |
| Email | sandy.bell@uconn.edu |
| Phone | 860 486 0251 |
| Mailing Address | Unit 3093 |
| Office Location | Gentry 240C |
| Office Hours | By appointment. |