Jamison Judd
Director of Technology
Education Dean's Office
---
Academic Degrees:
Areas of Expertise:
Data-based Decision Making
Technology Integration
Instructional Design
Web Design & Development
Gaming and Technology Integration
Biography:
Jamison holds a B.A. in Economics and an M.A. in Educational Technology from the University of Connecticut. He is currently a doctoral student in the Instructional Technology & Media degree program at Teachers College, Columbia University investigating the use of immersive virtual environments for purposeful learning.

Jamison has previously held the position of Webmaster at the Connecticut Education Association. He taught pre-service teacher technology courses at Indiana University and the University of Connecticut, promoting the wise integration of technology. In 2004 he helped to develop the Renzulli Learning System, providing customized educational resources to students.

While not buried in piles of academic reading, Jamison spends his time thinking about and playing video games, running, and kayaking.
Selected Publications/Presentations:
Judd, J. E., Oshiro, B., Cloft, K. & DeFranco, T. C. (2021, in press). An Examination of Video Worked Examples on Student Performance in Calculus. The International Journal for Technology in Mathematics Education.
Banerjee, M., Brinckerhoff, L.C. & Judd, J.E. (2008). Next Generation Support Services: Redefining Accessibility in an Era of Tech Blended Courses. Strand presentation at the 20th Annual Postsecondary Disability Training Institute. Portland, ME.
Hanks, K., Henry, M. A., Judd, J. E. & Brunette, K. (2007). Visualizing Computer Lab Usage at Indiana University/Bloomington. Visualization and data analysis 2007: Proceedings of SPIE-IS&T Electronic Imaging.
Barrett, A. F. & Judd, J. E. (2006). Paper prototyping a dynamic software interface: A case study using APT. Paper presented at the 2006 IST Conference. Bloomington, IN.
Judd, J. E. & Ross, M. J. (2004). Data collection in the information age: Important considerations while constructing secure web-based surveys. Paper presented at the 2004 NERA Annual Conference. Kerhonkson, NY
Associations/Committees/Outreach:
Awards
Valerie J. Pichette Outstanding Staff Award (2021)
In the News: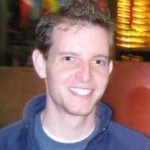 Email
jamison.judd@uconn.edu
Phone
860 486 2645
860 375 3265
Mailing Address
Neag School of Education, UConn
249 Glenbrook Rd, Unit 3064
Storrs, CT 06296-3064
Office Location
Gentry 019D
Campus
Storrs
Office Hours
Fall 2020
Tuesdays & Thursdays