Stephen Slota
Assistant Professor-in-Residence
---
Pronouns:
He/Him | They/Them
Titles:
Assistant Professor-in-Residence, Educational Technology
Assistant Coordinator, UConn Two Summers Educational Technology MA/SD Program
Academic Degrees:
Ph.D., Educational Psychology (2014) | University of Connecticut
Master of Arts, Curriculum & Instruction (2008) | University of Connecticut
Bachelor of Science, Molecular & Cell Biology (2007) | University of Connecticut
Areas of Expertise:
Educational Technology
Instructional Game Design
Playful Learning
Interactive Storytelling
Learning Theory – Situated Cognition
Online Teaching and Learning
Accessibility | Universal Design for Learning
Biography:
Stephen (@steveslota) is an Assistant Professor-in-Residence in Educational Technology at the University of Connecticut with dual appointments to the Neag School of Education Department of Educational Psychology and School of Fine Arts Department of Digital Media & Design. They hold a Ph.D. in Educational Psychology and have worked on a variety of game and instructional design projects with organizations including Arizona State University's Center for Games & Impact, Intel Corporation, Pfizer, UConn Health, and UConn's Greenhouse Studios.
Stephen earned a Bachelor of Science in Molecular & Cell Biology and Masters in Curriculum & Instruction from the University of Connecticut in 2007 and 2008, respectively. Prior to returning for a doctoral degree in 2010, they taught a combination of biology, genetics, and human health at a public Connecticut high school in addition to serving as the district's educational technology specialist.
Always open to new ideas, Stephen seeks opportunities and collaborators that merge technology, education, and instructional design through research-based lenses. This includes: gaming and its effects on user goal adoption and intentionality, accessibility and universal designs for learning, player-game-context interactions in game-based learning instructional environments, prosocial learning through massive multiplayer online games (e.g., social deduction games, MMORPGs, esports), and the situated nature of human cognition.
Media:
Slota, S. T. (22 June 2022). UConn hosts inaugural Frontiers in Playful Learning conference. UConn Today.
Slota, S. T. (14 February 2022). UConn Reads: '3 Books'. UConn Magazine.
Slota, S. T. (15 October 2021). UConn Game Designers Win Big in Connecticut. UConn DMD.
Slota, S. T. (23 June 2020). Students build fictional world with real educational impact. UConn Neag News.
Slota, S. T. (6 February 2020). Five best practices teachers can learn from dungeon masters. KQED MindShift.
Slota, S. T. (1 September 2019). Games with impact. Monitor on Psychology.
Slota, S. T. (20 February 2019). How schools spark excitement for learning with role playing and games. KQED MindShift.
Projects:
EOS-503: An Instructional Game for Teaching and Assessing Applications of Learning Theory
Courtroom 600: A Virtual Reality Experience Centered on the History and Legacies of the Holocaust
EFFECT: Eastern Forum for Esports Coaching & Teaching
Polykosmia: Collaborative Worldbuilding as Instructional Game Design
Select Publications:
Slota, S. T. & Ballestrini, K. (2019). Una vita: Exploring the relationship between play, learning science, & cultural competency. In Natolo, B. & Hunt, S. (Eds.) Teaching Classics with Technology. London, UK: Bloomsbury Publishing.
Young, M. F. & Slota, S. T. (Eds.). (2017). Exploding the castle: Rethinking how video games & game mechanics can shape the future of education. Charlotte, NC: Information Age Publishing.
Young, M. F., Slota, S. T., Travis, R. & Choi, B. (2015). Game narrative, interactive fiction, and storytelling: Creating a "time for telling" in the classroom. In Garo P. Green and James C. Kaufman (Eds.) Video Games and Creativity. New York, NY: Elsevier.
Young, M. F., Slota, S. T., Cutter, A., Jalette, G., Mullin, G., Lai, B., Simeoni, Z., Tran, M., & Yukhymenko, M. (2012). Our princess is in another castle: A review of trends in serious gaming for education. Review of Educational Research, 82(1), 61-89. doi: 10.3102/0034654312436980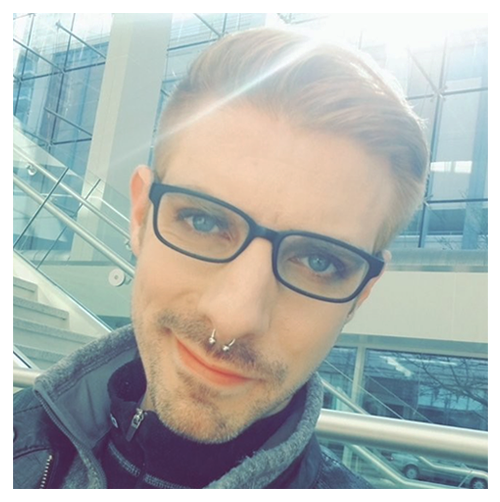 | | |
| --- | --- |
| Email | stephen.slota@uconn.edu |
| Phone | 860 486 8926 |
| Office Location | Gentry 122B |
| Courses | Serious Games, Interactive Storytelling, Game Systems Design, Instructional Media & Game Design, Instructional Design, Learning Theory, Wise Integration of Technology for Teaching and Learning Environments (WITTLE) |
| Link | https://edtech.education.uconn.edu/ |