A Message from the Dean
Thank you for your interest in the Neag School's doctoral programs. If you are seeking to pursue a doctoral degree in the realm of education from a top-tier institution that is prepared to support your path, you've come to the right place. There's no place like the Neag School.
Our mission here as one of the nation's top 25 public graduate schools of education focuses on improving educational and social systems to be more effective, equitable, and just for all. That mission extends to each individual enrolled in our doctoral programs. I myself am a first-generation college graduate. As a child growing up in New York City, I never would have imagined I would earn a doctorate or go on to serve as an administrator in higher education.
In part, that is, of course, why ensuring that we support our doctoral students is so important to me. Providing access to higher education opportunities, ensuring that we offer excellent academic programs, and engaging in meaningful ways with our community and partners are each key to the Neag School's success. For doctoral students, mentorship, financial support, and development opportunities are also central to a productive Ph.D. program experience. Here, our faculty scholars bring our School's values and principles — including equity and social justice, rigor and integrity, and more — to you. I invite you to explore these doctoral program pages and to fill out our online inquiry form for more information about our wide-ranging programs.
Best,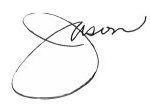 Jason G. Irizarry
Dean, Neag School of Education
Learn more about the Neag School and UConn: