Bianca Montrosse-Moorhead
Assistant Professor
---
Assistant Professor of Measurement, Evaluation, and Assessment

Academic Degrees
Ph.D., Psychology (Evaluation and Applied Research Methods Concentration), Claremont Graduate University, 2009
M.A., Psychology (Evaluation and Organizational Behavior Concentration), Claremont Graduate University, 2003
B.A., Psychology, University of South Carolina at Columbia, 2001
Biography
Dr. Bianca Montrosse-Moorhead (Measurement, Evaluation, and Assessment program) joined the University of Connecticut in 2013.  At the university, she serves as an Assistant Professor, program coordinator for the Graduate Certificate Program in Program Evaluation, and teaches coursework in evaluation and research methodology.  She is also co-chair of the EvalYouth Global Network, a vibrant new international network focused on giving a voice to and building capacity among young and emerging evaluators and youth stakeholders. Motivated by a desire to bridge gaps between the academic and practical domains of Evaluation, her scholarship is guided by three primary goals: (i) to develop stronger evidence-informed evaluation practices; (ii) to advance valid and actionable evaluative knowledge; and (iii) to examine the inputs, process, and impact of preK-12 interventions designed to promote social betterment and educational equity.
Honors and Awards

Dr. Montrosse-Moorhead is the 2014 recipient of the American Evaluation Association (AEA) Marcia Guttentag Award, the association's only early career award which recognizes early career promise of evaluation scholars, and whose applied work is consistent with the AEA Guiding Principles for Evaluators.
In 2015, Dr. Montrosse-Moorhead was selected to serve as an official delegate of the American Evaluation Association and attend events occurring during Global Evaluation Week, which aimed to commemorate the International Year of Evaluation and launch the 2016-2020 evaluation agenda.
Areas of Expertise:
Program Evaluation
Research on Evaluation
Policy Evaluation
Evaluation Practice
Research Methodology
Equity in Evaluation
Evaluation Quality
Selected Publications:
Associations/Committees/Outreach:
American Evaluation Association
American Educational Research Association
Co-chair of EvalYouth, an International Evaluation Network
Connect with Dr. Montrosse-Moorhead:
Graduate Certificate in Program Evaluation
LinkedIn
ResearchGate
Twitter: @b_mmoorhead
A copy of her Dr. Montrosse-Moorhead's bio and curriculum vitae can be downloaded here: Montrosse-Moorhead Bio and CV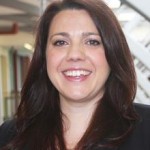 | | |
| --- | --- |
| Email | bianca@uconn.edu |
| Phone | 860 486 0177 |
| Office Location | Gentry 326 |
| Office Hours | See https://goo.gl/L000AM |