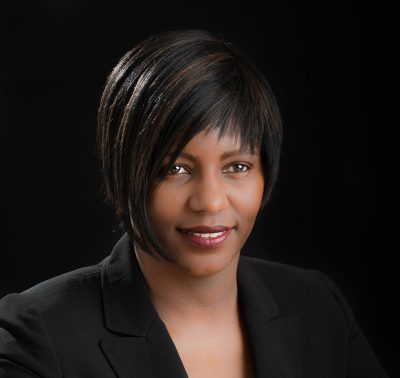 Dr. Gladis Kersaint
Dean
Professor of Mathematics Education
Gladis Kersaint joined the Neag School of Education as dean in June 2016. Prior to her current role, Gladis Kersaint served as the associate dean of academic affairs and research for the College of Education at the University of South Florida (USF) since 2011, where she was also a professor of mathematics education since 1998. There, she previously served as director of the David C. Anchin Center and held the David C. Anchin Endowed Chair in Education Innovation; the Center promotes alliances and leverages resources to facilitate partnership efforts that support innovation and the advancement of teaching. From 2006 to 2010, she served as coordinator of USF Undergraduate Education and chair of the General Education Council, a role with university-wide reach. Kersaint is also a well-respected scholar in mathematics education with an extensive publication and national service record. She has published four books and numerous refereed journal articles related to factors that influence mathematics teacher education and effective mathematics teaching, the mathematical teaching and learningof at-risk students, and the use of technology in teaching and learning mathematics. During her tenure at USF, she has served as the principal or co-principal investigator of approximately $30 million of National Science Foundation, U.S. Department of Education, and Florida Department of Education grants.
Phone: 860.486.3813
Email: kersaint@uconn.edu
Profile Page
---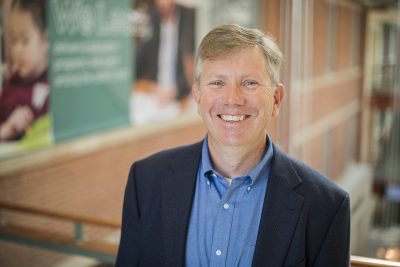 Dr. Joseph Madaus
Associate Dean for Academic Affairs
Professor of Educational Psychology
Dr. Joseph Madaus is the Neag School's Associate Dean for Academic Affairs. He also serves as the director of the Center on Postsecondary Education and Disability and as a professor of educational psychology. He is the past president of the Division on Career Development and Transition, a division of the Council for Exceptional Children. Previously, he served as interim director of UConn's Avery Point campus.
In 2007, Madaus received both the Teaching Promise and Teaching Innovation award from the University of Connecticut chapter of the American Association of University Professors. In 2008, he was named as a University Teaching Fellow, the highest teaching honor at the University of Connecticut. Madaus was a Distinguished Research Fellow in the National Institute on Disability and Rehabilitation Research Mary Switzer Fellowship program in 2003-04. He currently serves on the editorial board of nine journals, including the Journal of Postsecondary Education and Disability, TEACHING Exceptional Children, the Journal of Learning Disabilities, and Career Development and Transition for Exceptional Individuals. He was named reviewer of the year for CDTEI in 2008 and 2011. He was the co-editor of Preparing Students with Disabilities for College: A Practical Guide for Transition. He is the principal investigator or co-principal investigator on grants through the Office for Postsecondary Education, Office for Special Education Programs, the Institute of Education Sciences, and the state of Connecticut.
Phone: 860.486.2785
Email: joseph.madaus@uconn.edu
Profile Page
---
Dr. Del Siegle
Associate Dean for Research and Faculty Affairs
Professor of Educational Psychology
Del Siegle is the Neag School's Associate Dean for Research and Faculty Affairs. He also serves as a professor in gifted education and as department head for educational psychology in the Neag School. Prior to earning his Ph.D., Siegle worked as a gifted and talented coordinator in Montana. He is past president of the National Association of Gifted Children and has served on the board of directors of The Association for the Gifted. He is chair of the AERA Research on Giftedness, Creativity, and Talent SIG. He was co-editor of the Journal of Advanced Academics and is currently co-editor of Gifted Child Quarterly. Siegle also writes a technology column for Gifted Child Today. His research interests include web-based instruction, motivation of gifted students, and teacher bias in the identification of students for gifted programs. Along with Gary Davis and Sylvia Rimm, he is an author of the popular textbook, Education of the Gifted and Talented (6th ed.). He is the director of the National Center for Research on Gifted Education (NCRGE), which replaces the former National Research Center on the Gifted and Talented (NRC/GT).
Phone: 860.486.0616
Email: del.siegle@uconn.edu
Faculty Page
---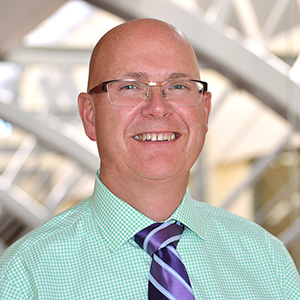 Jeffrey Crouse
Assistant Dean and Chief Operating Officer
Jeffrey Crouse serves Assistant Dean and Chief Operating Officer of the Neag School. In this role, he is responsible for managing the administration of the Neag School of Education and acts as the chief agent for all administrative matters, including overseeing the areas of fiscal administration, facilities, information technology, human resources, and the Dean's Office operations.
Phone: 860.486.1443
Email: jeffrey.crouse@uconn.edu
Profile Page
---
Dean's Office Staff
Support Units