Michele Back
Assistant Professor
---
Assistant Professor of World Languages Education
PhD, Second Language Acquisition, University of Wisconsin, Madison
Areas of Expertise
Additional language learning and use
Translingual/transcultural identities
Study abroad
Peer tutoring
Spanish, Portuguese, and Quechua varieties
Biography
My research focuses on how individuals negotiate and construct identity in transcultural, translingual contexts. I use ethnographically informed, close discourse analysis methods to look at these issues among multilingual speakers and learners of Spanish, Quechua varieties, and Portuguese. I am also interested in the role of different communities of practice on language learning, use, and maintenance.
My first book, Transcultural Performance: Negotiating Globalized Indigenous Identies (Palgrave MacMillan, 2015), examines how a group of Andean folkloric musicians and their families negotiate language, gender and ethnicity in globalized spaces. A second, upcoming book, co-edited with Professor Virginia Zavala of Peru's Catholic University, is a multi-authored work to be published in Spanish and English. The book will analyze discursive practices of racism in Peru from educational, political and social media perspectives. Another current area of my research focuses on how peer tutors of Spanish as a second language co-construct expertise and symbolic competence with their learners.
Selected Publications
Back, M. (2015). Transcultural Performance: Negotiating Globalized Indigenous Identities. Bristol, UK: Palgrave Macmillan. Language and Globalization series.
Back, M. (2013). Using Facebook data to analyze learner interaction during study abroad. Foreign Language Annals, 46, 3, 377-401.
Back, M. (2013). La Orquesta: Symbolic performance in a multilingual community of practice. The Modern Language Journal, 97, 2, 383-396.
Back, M. & Zepeda, M. (2013). Performing and positioning orthography in Peruvian CMC. Journal of Computer-Mediated Communication, 18, 2, 119-135.
Back, M. (2013). "They say I'm like that but they don't know me:" Transcultural discourses of masculinity. Journal of Multicultural Discourses, 9, 2, 104-118.
Back, M. (2012). Positioning language proficiency: Interactions with a multilingual indigenous Ecuadorian. Journal of Applied Linguistics and Professional Practice, 6, 1, 1-22.
Back, M. (2011). Legitimate peripheral participation and language learning: Two Quichua learners in a transnational community. Language Learning, 61, 4, 1039-1057.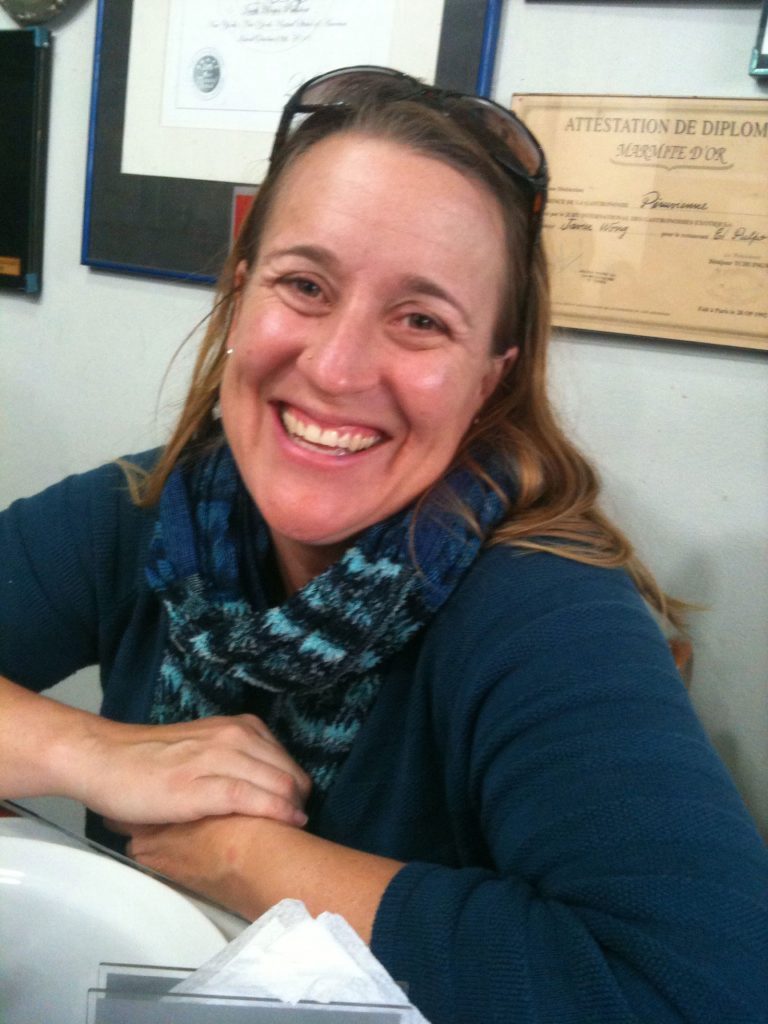 | | |
| --- | --- |
| Email | michele.back@uconn.edu |
| Phone | 860 486 1636 |
| Mailing Address | Unit 3033 |
| Office Location | Gentry 420 |
| Office Hours | By appointment |
| Courses | EDCI 4205W: Methods of World Language Instruction EGEN 4100: Seminar/Clinic for World Languages Instruction |
| Link | http://micheleback.com |