Adam M. McCready
Visiting Assistant Professor of Higher Education &amp
Student Affairs
Expertise: College student experience; Gendered climates in higher education; College men and masculinities; Effects of racism on social media on college students of Color
Educational Leadership
---
Academic Degrees:
Ph.D. in Higher Education – Boston College
M.A. in College Student Personnel – Bowling Green State University
B..S in Environmental Studies – The George Washington University
Twitter: @AMMcCready
Biography:
Adam M. McCready is a Visiting Assistant Professor of Higher Education & Student Affairs at the University of Connecticut's Neag School of Education. His research examines the college student experience with the intent of identifying and challenging oppressive structures in higher education. He has studied the masculine norm climates of college social fraternities, college men and masculinities, and the encounters of students of color with racial hostilities on social media. His research has been published in Psychology of Men & Masculinities and the Journal of Student Affairs Research and Practice.
Adam serves as the Associate Editor for the Oracle: The Research Journal of the Association of Fraternity/Sorority Advisors, and as the Vice Chair for Scholarship and Research for the ACPA Coalition on Men & Masculinities.
Prior to his faculty career, Adam worked for the Department of Residential Life at MIT as Assistant Director of Fraternities, Sororities and Independent Living Groups from 2011 to 2014. He received the MIT Infinite Mile for Student Life Award in 2014, the Institute's highest honor for student affairs professionals. He served as the Coordinator of Greek Life in the Office of Student Involvement & Leadership at the University of New Hampshire from 2007 to 2011.
Selected Publications:
McCready, A. M. (2019). Relationships among collective fraternity chapter masculine norm climates and the alcohol consumption of fraternity men. Psychology of Men & Masculinity, 20(4), 478-490. http://doi.org/10.1037.men0000180
McCready, A. M., & Radimer, S. (2019). Gender performativity in college social fraternities and sororities. In P. A. Sasso, J. P. Biddix, & M. L. Miranda (Eds.), Supporting fraternities and sororities in the contemporary era: Advancements in practice. Gorham, ME: Myers Publishing.
Rowan-Kenyon, H. T., Knight, S. A., & McCready, A. M. (2019). Setting the stage: Pre-trip preparation for short-term immersion programs. Journal of Student Affairs Research and Practice, 56(1), 78-91. https://doi.org/10.1080/19496591.2018.1506792
Rowan-Kenyon, H. T., Martínez Alemán, A. M., Gin, K., Blakely, B., Gismondi, A., McCready, A. M., Lewis, J., Zepp, D. & Knight, S. A. (2016). Social media in higher education [Monograph]. ASHE higher education report, 42.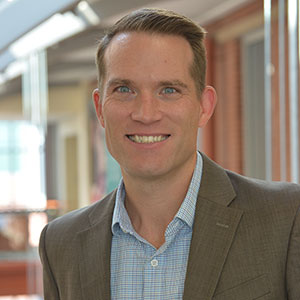 | | |
| --- | --- |
| Email | adam.mccready@uconn.edu |
| Mailing Address | U-3093 |
| Office Location | Gentry Building 240E |
| Campus | Storrs |
| Courses | EDLR 5107: Resource Management in Student Affairs; EDLR 5092.020: Practicum: Administrative Field Experience |