Sandra Quiñones
Associate Clinical Professor of Teacher Education
Department of Curriculum and Instruction
---
Dr. Sandra Quiñones (pronounced Kinyones) joined the Neag School of Education in August of 2022. She is a faculty member in the Department of Curriculum and Instruction (EDCI) and is the Director of School-University Partnerships (Office of Teacher Education) for the Integrated Bachelor's and Master's (IB/M) Teacher Education Program in the UConn-Storrs campus. Her qualitative research focuses on Latina teachers' sociocultural notions of being a well-educated person from bilingual-bicultural perspectives.
Dr. Q.'s scholarship has been published in peer-reviewed journals such as the Anthropology and Education Quarterly (AEQ), The School Community Journal, Urban Education Journal (UE), the NABE Journal of Research and Practice, and the International Journal of Qualitative Studies In Education (QSE).
Dr. Sandra Quiñones collaborated with Dr. Anne Marie FitzGerald, an educational leadership scholar (University of Prince Edward Island-Canada), to conduct case study research on the conditions and practices that facilitate meaningful family engagement in a community school in eastern Pennsylvania. That research has been published in the Journal of Leadership and Policy in Schools, the Journal of Professional Capital and Community, and the Bilingual Research Journal. More recently, Sandra has collaborated with various scholars to engage in Self-Study of Teaching and Teacher Education (S-STEP) methodologies and develop her practice as a teacher educator.
Dr. Q. was born and raised in Puerto Rico and has 10 years of experience teaching in K-12 settings in Rochester, New York and San Juan, Puerto Rico. She has 15 years of teaching experience in higher education (New York, Pennsylvania, and Connecticut). She graduated with a PhD in Teaching, Curriculum and Change from the Warner Graduate School of Education at the University of Rochester (New York).
Prior to joining Neag,  Dr. Quiñones was an Associate Professor of Literacy Education and EdD Educational Technology program director in the Department of Instruction and Leadership at Duquesne University in Pittsburgh, Pennsylvania. In 2022, Sandra served as a consultant for accelerated English certificate programs for public school teachers via the University of Puerto Rico and Puerto Rico Department of Education. Previously, she served as a consultant for the New York State Education Department with attention to the comprehensive assessment of "focus" schools and districts in northwestern New York.
Academic Degrees: PhD in Teaching, Curriculum & Change, University of Rochester, New York (2012), Master's in Teaching-Elementary Education, University of Rochester (1998), Bachelor of Arts in Psychology & Religion, University of Rochester (1997).
Areas of Expertise: Multicultural Education, Equity, & Social Justice in Teacher Education, Critical Qualitative Research, Family Engagement in Community Schools, Community Engagement in Higher Education, Cultivating Multilingual Ecologies in Schools.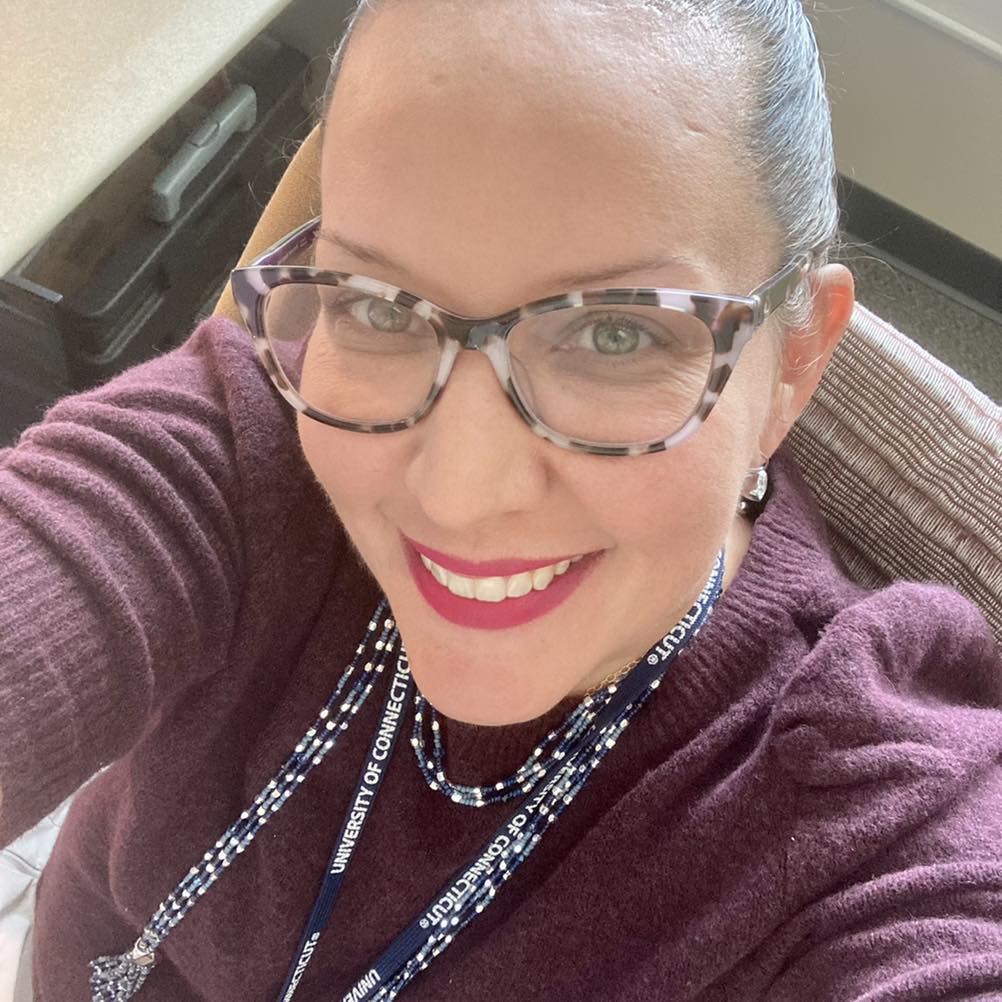 | | |
| --- | --- |
| Email | drq@uconn.edu |
| Phone | 860.486.3428 |
| Mailing Address | U-3033 |
| Office Location | Gentry 432 |
| Campus | Storrs-Mansfield |
| Office Hours | Mondays and Wednesdays 1-4pm |
| Courses | EDCI3100 Multicultural Education, Equity, and Social Justice; EGEN4110: Analysis of Teaching; ED5742: Sheltered English Instruction for English Language Learners |