Michele Back
Associate Professor, World Languages Education
Expertise: Spanish, Quechua varieties, Portuguese, Second Language Acquisition, Discourse Analysis, Identity
Curriculum and Instruction (EDCI)
---
Dr. Michele Back is an Associate Professor of World Languages Education at the University of Connecticut's Neag School of Education, where she works with teacher candidates in Spanish, French, Latin, and Chinese Language Education. Dr. Back's research interests include language teacher development and professionalization; the cultivation of global citizenship; the intersections of race and discourse; the role of discourse in constructing identities; developing a pedagogy of symbolic competence; and the role of translanguaging and multilingual ecology in transforming schools and other communities of practice. She has published articles in the Modern Language Journal, Foreign Language Annals, TESOL Quarterly, and the Journal of Language and Education, as well as the book Transcultural Performance: Negotiating Globalized Indigenous Identities (Palgrave, 2015). She has also coedited Racialization and Language: Interdisciplinary Perspectives from Perú (Routledge, 2018) and Racismo y lenguaje (PUCP, 2017) with Dr. Virginia Zavala.
Selected Publications
Back, M. & Oulbeid, B. (In Press). Examining instructional contexts and student beliefs in Arabic teacher recruitment. Second Language Research and Practice (expected publication October 2022).
Back, M., Joseph, R., McCormick, A., & Picorelli, H. (2022). Homestay families as a resource for pre-service teachers studying abroad. Teaching and Teacher Education 119, 103849. https://doi.org/10.1016/j.tate.2022.103849
Back, M., Zavala, V., and Franco, R.C. (2022). "Siempre adistanciados:" Ideology, equity, and access in Peruvian emergency distance education for Spanish as a second language. CALICO Journal 39(1), 79-102. https://doi.org/10.1558/cj.19665
Back, M., Gutierrez, A., Golembeski, K., Macko, T., Miller, S., & Pelletier, D (2021). "We were told that the content we delivered was not as important:" Disconnect and disparities in world language student teaching during COVID-19. System, 103, 102679, 1-11. https://doi.org/10.1016/j.system.2021.102679.
Back, M., Kaufman, D., & Moss, D.M. (2021). Enhancing orientation to cultural difference: The role of reentry work for teacher candidates studying abroad. Journal of Research in Childhood Education, 35(2), 1-14. https://doi.org/10.1080/02568543.2021.1880999.
Back, M. & Dean, J. (2020). ¡Profesores adelante! Recruiting teachers in the target language. Foreign Language Annals, 53(3), 613– 633. https://doi.org/10.1111/flan.12482
Back, M., Han, M. & Weng, S.-C. A. (2020). Emotional scaffolding of emergent bilinguals through translanguaging strategies: Case stories. Language and Education, (34)5, 387–406. https://doi.org/10.1080/09500782.2020.1744638.
Back, M. (2020). "It is a village:" Translanguaging pedagogies and collective responsibility in a rural K-8 school district. TESOL Quarterly.  https://doi.org/10.1002/tesq.562
Back, M., & Zavala, V. (Eds.) (2018). Racialization and Language: Interdisciplinary Perspectives from Perú. Routledge. https://doi.org/10.4324/9781351062541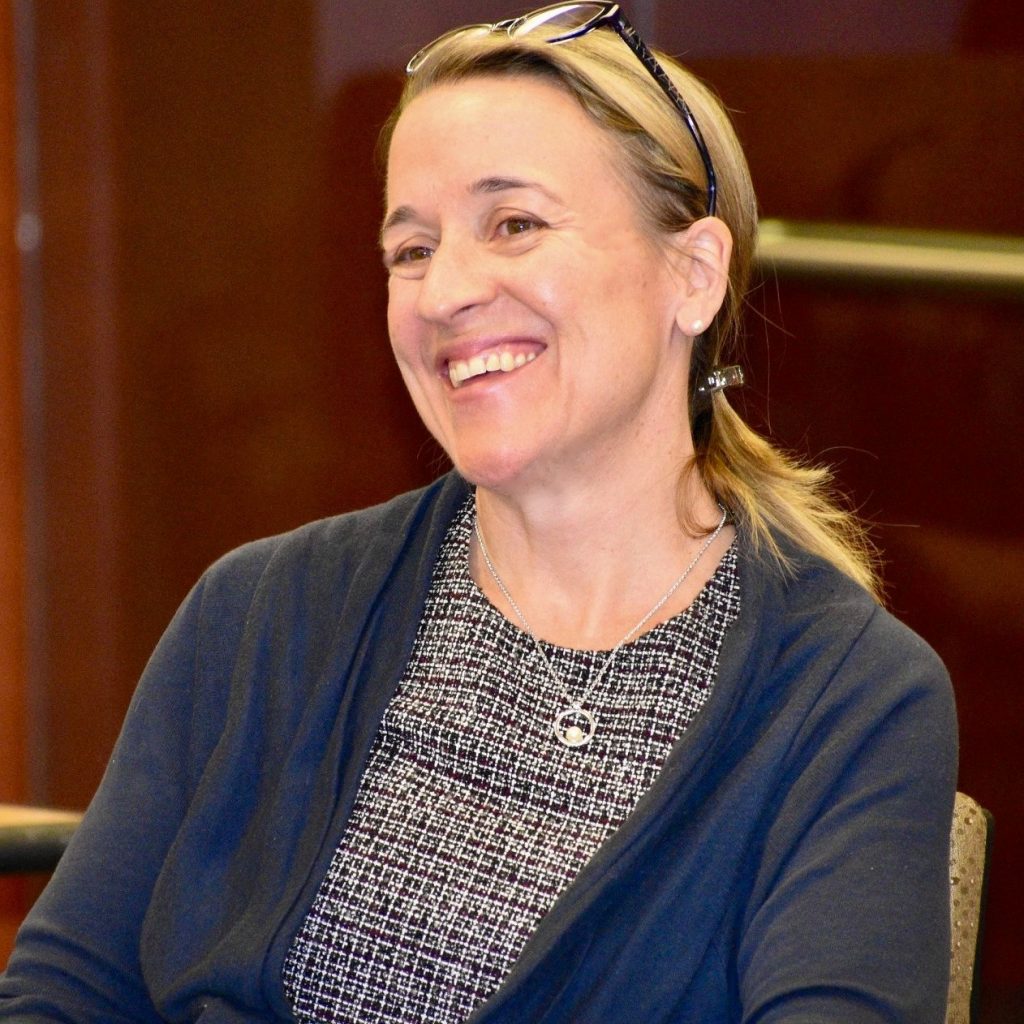 | | |
| --- | --- |
| Email | michele.back@uconn.edu |
| Phone | 860 486 1636 |
| Mailing Address | Unit 3033 |
| Office Location | Gentry 412 |
| Campus | Storrs |
| Office Hours | By appointment |
| Courses | EDCI 5890: Educational Linguistics, EDCI 5830: Curriculum Laboratory, EDCI 5094: Seminar in World Languages Education, EDCI 5095: Advanced Seminar in World Languages Education, EDCI 4205W: Methods of World Language Instruction, EDCI 3125: Introduction to Methods of World Languages Instruction and Clinic, EGEN 4110: Seminar in Student Teaching |
| Link | http://michele-back.education.uconn.edu/ |