---
Dr. Joseph Renzulli
Lynn and Ray Neag Chair for Gifted Education and Talent Development
Dr. Joseph Renzulli is recognized internationally as an authority in the field of gifted education. His work focuses on the identification and assessment of gifted and talented students and the development of program models used in both gifted and general classrooms for improving learning for all students. His Schoolwide Enrichment Model is used in school systems across the United States to revamp curricula, and his research has been adopted in many countries, including China, India, South Africa, Russia, Turkey, England, Spain, Brazil, and Mexico.
Dr. Renzulli is a long-time faculty member of the Department of Educational Psychology and was selected by UConn as one of its Board of Trustees Distinguished Professors. He holds dual directorships at the Neag Center for Gifted Education and Talent Development and the federally funded National Research for the Gifted and Talented. He is the creator of Confratute, the nation's longest-running summer professional development program for teachers, which has attracted more than 20,000 educators to the UConn campus over its almost 40-year history. He also developed a three-week summer program for academically talented high school students called the UConn Mentor Connection. Now in its 10th year, the program is responsible for bringing nearly 700 participants to the Storrs campus, where they work alongside UConn faculty and graduate students.
---
Carole J. Neag Chair in Special Education
Dr. George Sugai, one of the country's foremost authorities on emotional disorders, behavioral disorders, and positive behavior supports, was hired by the Neag School in 2005 for the newly established Carole J. Neag Chair in Special Education.
At a time when schools are under mounting pressure to increase test scores, evidence-based research like Dr. Sugai's shows a definitive link between academic achievement and school environment. Although much of his early work has emphasized improving individual student behavior, during the last decade he has shifted his attention toward understanding and affecting behavioral systems at the whole-school, district and state levels. He is working to develop a Neag School Center for Behavior Education and Research plan, as well as attain its goal of becoming a significant resource for school districts in Connecticut and throughout the United States. Dr. Sugai is co-director of the widely-respected national center on School-wide Positive Behavioral Interventions and Supports (PBIS), in partnership with the University of Oregon.
---
Dr. Sally M. Reis
Letitia Neag Morgan Chair for Educational Psychology
Dr. Sally M. Reis, currently the Vice Provost of Academic Affairs at UConn, is a Board of Trustees Distinguished Professor and a Teaching Fellow. She has also served as principal investigator of the National Research Center on the Gifted and Talented. She was a public school teacher and administrator before joining the UConn faculty in 1988. Dr. Reis has authored more than 250 publications, articles, books, book chapters, monographs, and technical reports. She also works on a research team that has generated more than $60 million in grants during the last two decades, serves on several editorial boards, and is past president of the National Association for Gifted Children. She has won many professional awards, including the Distinguished Scholar of the National Association for Gifted Children, and has been named a Fellow of the American Psychological Association.
---
Dr. Richard L. Schwab
Neag Endowed Professor of Educational Leadership
Dean Schwab's commitment to education reaches the national, regional, and international levels. He is a member of the American Association of Colleges of Teacher Education (AACTE) and has taught in AACTE's New Deans Institute. He serves on the National Commission on Teaching America's Future and has been elected to its board of directors. He is past president of the Council of Academic Deans from Research Education Institutions and has held leadership positions in numerous state and regional education organizations. He has served as president and held several other offices of the Northeastern Educational Research Association. Internationally, he has served on the Quality Assurance Team for Teacher Education in the state of Qatar and worked with universities in the United Arab Emirates, Russia, Ireland, South Africa, and Saudi Arabia on educational reform issues.
Dr. Schwab has researched, presented and published on issues related to teacher preparation, teacher and administrator education reform, educational technology, and occupational stress and health in educational organizations. He collaborated with Neag faculty on the book, Portrait of a Profession: Teaching and Teachers in the 21st Century, for which he served as co-editor.  In recognition of his outstanding research on teacher education, he was presented with the AACTE Margaret Lindsey Award for Distinguished Research in Teacher Education. In 2006, he was honored by his undergraduate alma mater, Boston University, with the Ida M. Johnston Award for Outstanding Achievement and Service. His awards from research associations include the Leo Doherty Award from The Northeastern Educational Research Association for Outstanding Leadership in Educational Research and the Outstanding Scholar Award in Occupational Stress and Health from the American Research Association.
---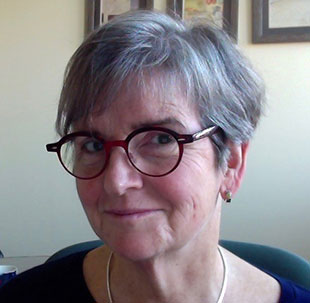 Neag Endowed Professorship

Dr. Suzanne M. Wilson is a nationally known expert on teacher preparation and professional development. Dr. Wilson came to UConn in 2013 from Michigan State University, where she served as chair and professor in the department of Teacher Education. Dr. Wilson was the first director of the Teacher Assessment Project, which developed prototype assessments for the National Board for Professional Teaching Standards. While at Michigan State, she collaborated on several large-scale research projects, including the National Center for Research on Teacher Education, the Educational Policy and Practice Study, and the National Partnership for Excellence and Accountability in Teaching.
Dr. Wilson has written on teacher knowledge, curriculum reform, educational policy, and teacher learning. Her current work concerns exploring various measures of teaching and teachers' understanding that might be used for teacher education and education research, as well as a study of the contemporary and jurisdictional battles over who should control teacher education and licensure. She has published in American Educator, American Educational Research Journal, Educational Researcher, Elementary School Journal, Journal of Teacher Education, Phi Delta Kappan, and Teaching Education. She is author of California Dreaming: Reforming Mathematics Education (Yale 2003), and editor of Lee Shulman's collection of essays, Wisdom of practice: Essays on teaching, learning, and learning to teach (Jossey-Bass 2004).
---
Neag Endowed Professor of Educational Policy
Dr. Casey D. Cobb is the Neag Endowed Professor of Educational Policy at the Neag School of Education. He is also Editor of Educational Administration Quarterly, a ranked Sage and UCEA journal. Dr. Cobb served as an assistant professor of Education at the University of New Hampshire before coming to UConn in 2003.  He has a bachelor's degree from Harvard University, a master's degree from the University of Maine, and a doctorate in Educational Leadership and Policy from Arizona State University. Widely published, he is a National Education Policy Center Fellow and member of the Research Advisory Panel for the National Coalition on School Diversity.