Dedicated to ensuring that its graduates are fully prepared to serve as productive and socially conscientious global citizens in the years to come, the Neag School continues to expand its international partnerships with a number of institutions around the world, offering students across the School opportunities to live and study abroad, as well as additional professional learning opportunities for others affiliated with the Neag School.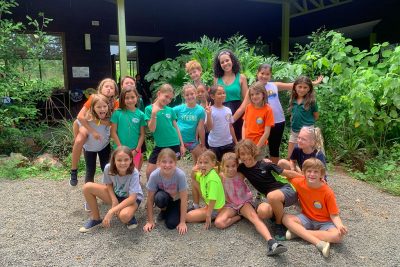 Student Opportunities in Study Abroad
Students enrolled in select Neag School academic programs are invited to explore the following opportunities for international study. Read about scholarship support that is helping to provide future teachers with these opportunities.
Integrated Bachelor's/Master's Fifth-Year London Study Abroad Teaching Internship Program – Admitted fifth-year IB/M students are invited to apply for this fall-semester program, which offers the opportunity to live, teach, research, and study in the heart of one of the world's great urban centers. For more information, contact David Moss, director of global education and associate professor in the Neag School, at david.moss@uconn.edu.

Integrated Bachelor's/Master's Fifth-Year Nottingham Study Abroad Program – Designed to support fifth-year IB/M students with a concentration in secondary social studies, this fall-semester program set in the English city of Nottingham provide provide participants with the skills and knowledge to be exceptional social studies educators. Participants will teach in Nottingham-area schools and take coursework at the prestigious University of Nottingham.
For more information, contact Alan Marcus, associate professor in the Neag School, at alan.marcus@uconn.edu.
Additional Global Initiatives
Germany Fulbright Program – With a grant from the German-American Fulbright Commission, the Neag School hosted a cohort of professional educators from Germany for a two-week short course that built upon the strategic plans of the Neag School of Education, and the University of Connecticut, to internationalize our academic programs.The theme of this program – diversity in U.S. education – aligns with the Neag School's strategic area of focus of social justice as well as with the School's global education initiatives. Together, Neag School faculty, Neag School students, and secondary school partners worked together through this project to foster a rigorous professional learning community, with the aim of improving teacher knowledge and instruction regarding culturally responsive pedagogy.
Program dates for 2016 were held March 20 through April 2, 2016. Read more about the visit here.
For more information, contact David Moss at david.moss@uconn.edu.