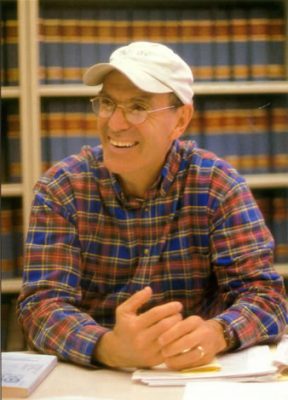 Dr. Perry A. Zirkel Distinguished Teaching Award
The Dr. Perry A. Zirkel Distinguished Teaching Award is awarded annually to a full-time faculty member in the Neag School of Education for outstanding teaching.
Alumnus Perry A. Zirkel '68 MA, '72 Ph.D., '76 JD is university professor emeritus of education and law at Lehigh University, where he formerly was dean of the College of Education and more recently held the Iacocca Chair in Education for its five-year term. He has a Ph.D. in educational administration and a JD from the University of Connecticut, and a master of laws degree from Yale University.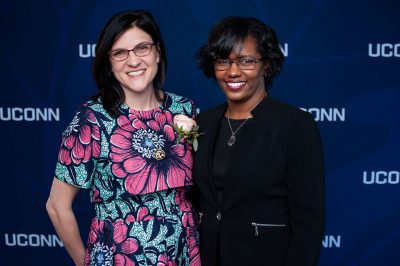 Timeline
| | | | | |
| --- | --- | --- | --- | --- |
| Mid-September | Oct. 31 | November 1 | January 1 | March |
| Call for nominations begins through Faculty/Staff and Student Neag School News, social media, alumni newsletter | Nomination Deadline | Dean appoints selection committee composed of one member from each department | Committee recommends award recipient to dean | Presentation of the award at Alumni Awards Celebration |
Award Parameters
To be eligible for the award, candidates must meet the following criteria:
Be a current full-time faculty member in the Neag School of Education;
Have a national or international reputation as a respected scholar;
Be respected by students and colleagues for rigor in teaching; and
Be recognized within the Neag School of Education for having non-inflationary grading standards.
Funding from the award may be used by the recipient to support the awardee in his or her academically related activities. The activities may include graduate assistant support, summer salary to conduct research or develop curriculum, professional development, and travel for research or conference attendance. The amount of the award is determined annual by the available income in the endowment fund. The award will be presented at the Neag School of Education Annual Alumni Awards Celebration each year.
Nomination Procedures:
Currently enrolled Neag School students, Neag School alumni, and current or former Neag School faculty may nominate eligible current Neag School faculty for the award. The nomination material should include the following:
Current CV of the nominee;
Letter of support from the faculty member's department head that addresses the nominee's national or international reputation as a scholar and commitment to rigor in teaching;
Two letters of support from former students of the nominee documenting the nominee's commitment to rigor in teaching;
Student Evaluation of Teaching (SET) summaries for the SET questions, "For me, the level of difficulty of the course content was ..." and "Overall, how much do you feel you've learned in this course?" for all courses taught in the past three years.
Please note that the Zirkel Award nomination process will be on hiatus for Academic Year 2020-21. No nominations are being accepted at this time.
A complete packet of all of the nomination material should be electronically submitted to the associate dean for research and faculty affairs at del.siegle@uconn.edu by 5 p.m. EST on Oct. 31. The applications will be reviewed by a committee of three faculty appointed by the dean of the Neag School of Education.