The Dean's Doctoral Scholars Program provides full tuition for four years plus a stipend to promising Ph.D. candidates — in particular, those who aspire to work at a Research 1 institution of higher education upon graduation and demonstrate a commitment to issues of social justice and educational equity. Dean's Doctoral Scholars have the opportunity to conduct interdisciplinary research with leading experts in the field of education while earning a doctoral degree from UConn in curriculum and instruction, educational leadership, or educational psychology.
NNEKA ARINZE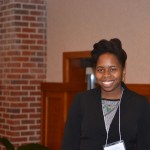 Nneka Arinze grew up playing soccer, a passion she now uses to encourage others to lead a healthy and active lifestyle. The Stone Mountain, Ga., native earned a BS in sports management from the University of Georgia before completing her MS in sports management from the University of Florida.
At UConn's Neag School of Education, she will apply her experience as an athlete, coach, and sports management student to pursue her Ph.D. in the Learning, Leadership, and Education Policy program. Specifically, she wants to study how to increase physical activity and quality of life among youth and teach future generations to do the same.
"I firmly believe that quality sport programming can improve lives," says Arinze, who joined the Neag School in Fall 2015. "It is my desire to better understand how we can use it as part of the solution that helps to end disparities."
For Arinze, promoting sport participation has been a commitment for years. She has worked with the Special Olympics and most recently served as the Healthy Lifestyles Program Specialist in a Central Minnesota Boys & Girls Club. At the Boys & Girls Club, she ran a program called Go Girl Go to build girls' character development through physical activity.
This summer, Arinze co-authored "Positive Impacts of a Sport Intervention on Male Students of Color and School Climate," published in Research Quarterly for Exercise and Sport.
LATANYA BRANDON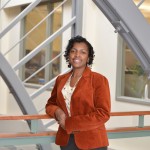 Latanya Brandon is pursuing her Ph.D. in STEM education not only to further her own education, but to improve learning in the lives of others. Brandon is from Bridgeport, Conn., a community she says faces disparities when it comes to STEM disciplines. She chose the Neag School's curriculum and instruction program in science education due to its focus on equity, social justice, and funding and recruitment for STEM education.
Brandon came to UConn in Fall 2015 with vast teaching experience in New York City public and charter schools. As a teacher, she also designed multiple-choice and constructed response questions for a New York state standardized exam. Her diverse classrooms have provided an opportune environment to guide students, particularly minorities, to academic success in science.
"Research continues to highlight the need for more educational leaders to guide young people, particularly minorities, to ask questions and seek answers to interesting problems in science," she says. "I am constantly working to ensure that my students apply a scientific method and practice problem-based learning."
Prior to teaching, Brandon earned her BS in biology from Canisius College and her MA in science education from Hunter College.
This May, she co-published "How K-12 Teachers of Science Experience a Vertically Articulated Professional Learning Community" in the Journal of Science Teacher Education.
SIAN CHARLES-HARRIS
With teaching experience in the United States and U.S. Territories, and an interest in multicultural and urban education, Sian Charles-Harris plans to concentrate her Ph.D. study in the Neag School's curriculum and instruction program in reading, within the School's strategic area of focus in equity and social justice.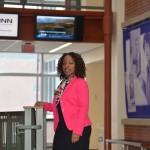 Charles-Harris, who now resides in Storrs, Connecticut, is a New York City Teaching fellow who taught for seven years in New York City public schools. She received a BA in English from St. Francis College and a MA in secondary English education from the City College of New York.
Charles-Harris is one of 18 children and was educated in a former British colony for 13 years.
"In our increasingly globalized classrooms, I appreciate the unique perspective that being raised in my multinational, multiethnic family has provided me," she says. "Similar to my upbringing in an unconventional family, I found the urban classroom to be simultaneously enriching, sprawling, messy, complicated, imperfect, and providing unlimited opportunity for intellectual development."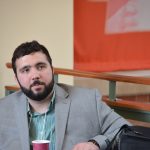 DAKOTA CINTRON
Incoming Ph.D. student Dakota Cintron joined the Neag School as part of the second cohort of Dean's Doctoral Scholars in Fall 2016. Earlier this year, he was awarded a National Council on Measurement in Education (NCME) Fellowship. Fellows receive funding for travel to attend the annual meeting, free registration for pre-conference workshops, free NCME conference registration, a series of professional development activities designed to support them in building a successful trajectory in the educational measurement field, and access to a network of colleagues and mentors within the field. This past December, he co-authored "Comparing Stakeholders' Knowledge and Beliefs About Supporting Students' Social, Emotional, and Behavioral Health in Schools" in School Mental Health.
WILLIAM ESTEPAR-GARCIA
William Estepar-Garcia devoted his collegiate career to education research, assessment of student learning, and test development, a commitment that has placed him on the right track to accomplish his goal of working for a world-renowned research and measurement organization. The Puerto Rico, native joined the Department of Education Psychology in the measurement, evaluation, and assessment (MEA) program in Fall 2015, working alongside Professor Betsy McCoach in the National Center for Research on Gifted Education, exploring identification practices for academically or intellectually gifted students in underrepresented populations.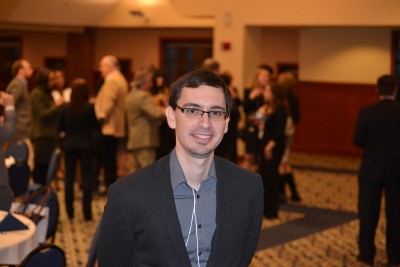 Estepar-Garcia most recently served as a measurement and research specialist with The College Board, in the research and measurement division of the Puerto Rico and Latin America office. There, he was responsible for the development, assistance, and implementation of research studies to support the organization's ongoing services for the educational community in the region. Prior to that, he worked as an assessment technician and a student learning analyst at the University of Puerto Rico – Rio Piedras (UPR-RP), where he provided support in the institutional efforts to assess student learning for program evaluations and institutional accreditation. At UPR-RP, he earned his BA in secondary education with an emphasis on mathematics and an M.Ed. in educational research and evaluation.
Undergraduate coursework in education, and in assessment and evaluation of student learning, first fueled Estepar-Garcia's interest in educational research, and continue to motivate him to pursue his passion of promoting quality in education.
"One of the most significant experiences during the coursework was the opportunity [to be] introduced to the theoretical and applied facets of the field," Estepar-Garcia says. "[These were] aspects that I found immediately captivating for its work and growth potential, but more importantly because it can shape educational policies and promote effective pedagogical practices for all learners."
Read about one project in which Estepar-Garcia was involved, extracting data from several Connecticut State Department of Education databases and developing a series of models that would predict student achievement for K-12 students.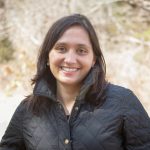 ALEXANDRA LAMB
Ph.D. student Alexandra Lamb joined the Neag School in Fall 2016 as part of the second cohort of Dean's Doctoral Scholars. Earlier this year, she received the AERA Educational Change SIG Graduate Student Research Award. An issue brief she published in 2018 through the Center for Education Policy Analysis, titled "Preparing a School District for a 1:1 Technology Initiative" is one of the most popular posts on the Neag School website.
ROBERT COTTO JR.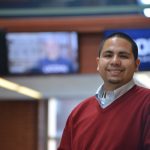 Ph.D. student Robert Cotto Jr. arrived the Neag School as part of the second cohort of Dean's Doctoral Scholars in Fall 2016. This past summer, he published commentary titled "Unpacking a Misplaced Response to Calls for Police Abolition" for CT Mirror. Earlier this year, he presented at Race and Identity Matters Initiative, a one-day symposium on the UConn Storrs campus in February. He also was interviewed WSHU Public Radio (24:56) about the ongoing movement around opting out of standardized tests, in addition to co-publishing "The Under-funding of Latinx-serving School Districts" for the February issue of Phi Delta Kappan.
BRITNEY JONES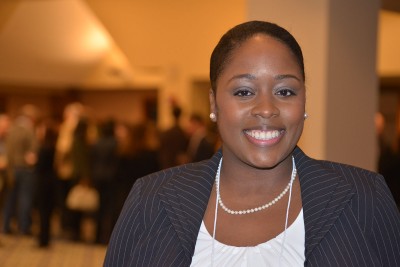 Britney Jones joined the Neag School's Learning, Leadership, and Education Policy program in Fall 2015 with concentrations in the areas of education quality and effectiveness and equity and social justice.
"I am undeniably happiest when deeply striving to understand and grapple with the systems and theories that serve as the basis upon which the American education system is built," she says.
Her doctoral work follows a BA in education studies and an MA in elementary teaching, both from Brown University, as well as four years of teaching experience in a public charter school in Brooklyn, N.Y. At Achievement First East New York Elementary School, Jones served as a fourth-grade teacher and curriculum developer.
Earlier this year, she received honorable mention for her application to the highly selective Ford Foundation Dissertation Fellowship competition. Only 5% of applicants from a variety of fields and disciplines receive this award from the National Academies of Sciences, Engineering, and Medicine.
TAYLOR KORIAKIN
During her undergraduate career, Taylor Koriakin had a passion for psychology and the study of psychological disorders. It was not until after she graduated from UConn with a BA in psychology that she discovered her love for education. She now plans to meld these two interests into a career in school psychology, which she hopes to attain with a Neag School doctoral degree in school psychology and a focus in social justice, educator quality, and effectiveness.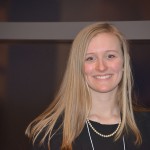 Koriakin, who arrived at the Neag School in Fall 2015, began her career as a research assistant in the neuropsychology department at the Kennedy Kreiger Institute. There, her work touched on a variety of clinical topics, including autism, dyslexia, attention-deficit/hyperactivity disorder, sleep disorders, and Tourette syndrome.
Interested in how could she apply her newfound knowledge about cognition to the classroom, she sought out special education coursework at Towson University.
"After becoming more familiar with special education and the school system, it became apparent to me that a career in school psychology would be the optimal integration of my interests in psychology and education," she says. "Applying the concepts of brain-behavior relationships and evidence-based practices to classroom settings is among my primary career goals."
This past summer, she co-authored a report through UConn's Collaboratory for School and Child Health titled "Strategies for Fostering an Emotionally Safe School Environment." In 2019, she was named the Neag School's 2019 Outstanding Student Researcher.
JEREMY LANDA
A social studies teacher and swimming coach, Jeremy Landa joined the Neag School in Fall 2015 in pursuit of a doctorate in the measurement, evaluation, and assessment program, with concentrations in the areas of social justice and in educator quality and effectiveness.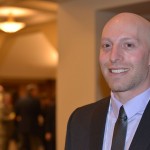 As the social studies department leader at Cooperative Arts and Humanities High School, a public magnet school in New Haven, Conn., Landa found it frustrating that standardized assessments have been limited to measuring a student's overall achievement and not his or her individual growth. Ignoring individual improvement, he says, is a disservice to students and teachers.
"An equitable system that incorporates assessments recognizing all learners' differences would allow schools to focus on growth and overall achievement together," he says. "It would improve fairness for students and teachers as neither controls many factors of achievement. This makes the nexus of equity, assessment, and evaluation for students and teachers vital to the future success of public schools."
Prior to UConn, Landa earned a BA in economics from Wayne State University and an MA in teaching and curriculum from Harvard University.
In the fall of 2019, he published an issue brief through the Center for Education Policy Analysis titled "Race, Place, and the Uneven Distribution of Black or Hispanic Educators in Connecticut." This past summer, he defended his dissertation in education policy.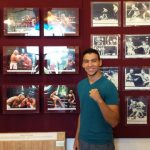 JOSUÉ LOPEZ
Josué Lopez was part of the second cohort of Dean's Doctoral Scholars, which started in Fall 2016.
Today, Lopez serves as assistant professor of decoloniality and equity in teacher education at the University of Pittsburgh. In 2019, he published "(Re)Imagining Education for the Immortal Child: Why Theory in Education for Social Justice" for the November issue of Equity & Excellence in Education and also received a Fulbright research grant to Guatemala, where he conducted ethnographic research in a Mayan Ki-che village to better understand policy and practice relevant to multicultural education.
TIFFANY POLK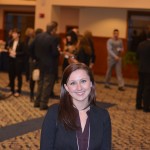 Tiffany Polk began the Neag School's school psychology program in Fall 2015, with a focus in the area of equity and social justice. For Polk, her career aspirations were formed out of a difficult transition from high school to Yale University. Having attended only public schools that had long grappled with failing test scores, Polk says she found herself unprepared for the rigor of college coursework, particularly among peers who seemed to have been better prepared by their respective high schools. She ended up excelling – earning a BA with distinction in psychology and working as a research assistant in Yale's social cognitive development lab – but the journey for her was eye-opening.
"This was the first time I ever truly realized the extent of academic disparity resulting from socioeconomic differences," she says. "I decided then that I had to understand it. That is what brought me to psychology."
Upon graduating, Polk became the lead research assistant for a Yale School of Medicine study, evaluating mental health treatments for socioeconomically disadvantaged adults struggling with addiction, and also served as a research assistant for a study on HIV-prevention videogames.
She went on to teach at the Westport Day School, where she later developed a test preparation program for students with complex academic, behavioral, and emotional needs.
"These have been some of the most rewarding experiences of my life," Polk says, "and they have inspired me to explore ways to improve academic outcomes for all students."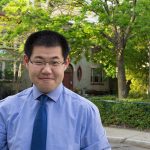 XIN XU
Incoming Ph.D. student Xin Xu arrived at the Neag School in Fall 2016 as part of the second cohort of Dean's Doctoral Scholars. Read a Q&A with Xin Xu.