The Neag School of Education extends a warm welcome, and offers big congratulations, to recently hired faculty and staff members, including:
Tutita Casa
Spending much of her time focused on ways to help elementary students better engage in in-depth mathematical thinking and more effectively communicate about math, Tutita Casa, PhD, is a former fifth- and third-grade teacher who several times has won the National Association for Gifted Children Curriculum Studies Award and is also the 2009 winner of the Gifted Child Quarterly Paper of the Year Award. An assistant professor, she holds a doctorate in curriculum and instruction and sixth-year in educational administration from UConn; a master's in elementary education from Syracuse University; and a bachelor's in mathematics from the University Florida. Extensively published, she is a member of the National Council of Teachers of Mathematics, American Educational Research Association and North American chapter of the International Group for the Psychology of Mathematics Education, among other organizations.
Elaine Choung-Hee Lee
An assistant professor in the Department of Kinesiology who is as interested in scientific research as education, Elaine Choung-Hee Lee, PhD, previously worked as an adjunct both at UConn and at the University of North Texas, where she also served as a member of the Master's Thesis Committee. Additional teaching experience includes working as a mentor for Mount Desert Island Biological Laboratory summer fellowship research students at the Massachusetts Institute of Technology, Bowdoin College and the University of Southern Maine. Extensively published and a member of the American Physiological Society, among other organizations, she earned both her undergraduate and graduate degrees from UConn, including a bachelor's in nutritional biochemistry and both a master's and doctorate in educational physiology. She is also a graduate of the UConn Medical School's Immunobiology, Organic and Inorganic Chemistry post-baccalaureate program and was a postdoctoral fellow in Osmotic Stress Signaling, Proteostasis and Translation Inhibition at the Mount Desert Island Biological Laboratory, as well as in Immunobiology, Lymphocyte Activation and Trafficking at Yale University.
Richard Gonzales
A former elementary school teacher and principal in urban areas of Austin, Texas, and Denver, Co., Richard Gonzales, PhD, most recently served as a member of the Texas Senate Higher Education Committee and, among other positions, as a research assistant for the University of Texas Council for Educational Administration and a teaching assistant for the University of Texas' Foundations of Educational Administration and School Law for Principals programs. Extensively published and serving as an assistant professor for the UConn Administrator Preparation Program at the Neag School of Education, his degrees include a bachelor's in applied learning and development and a master's and doctorate in educational administration, all from the University of Texas at Austin.
Jae-Eun Joo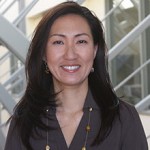 Associate professor in residence and director of Neag Online Programs, Jae-Eun Joo, PhD, comes to UConn from the Harvard Graduate School of Education, where she served as a research analyst for Wide-scale Interactive Development for Educators World. Previous positions include serving as a consultant for the Education for Peace and Social Justice Program at the Massachusetts Institute of Technology, and a program associate for the Human Rights Education Associate's Distance Learning Program. Widely published, her research interests focus on designing constructivist curriculums, integrating instructional technologies and affecting systemic educational improvements through large-scale professional development of educators. Her degrees include a bachelor's in educational technology and teaching certificate in moral education and computer science education from Ewha Woman's University in Korea, as well as master's and doctorate in technology education from the Harvard Graduate School of Education, where she also earned a certificate of advanced study in educational research methods from the Department of Human Development and Psychology.
Allison Lombardi
Allison Lombardi, PhD, is an assistant professor of special education dedicated to studying both the college and career readiness, and higher education experiences, of students with disabilities and other underrepresented groups. She is also a research associate in the Center on Postsecondary Education and Disability and a research scientist in the Center for Behavioral Education and Research. Before joining the UConn faculty, she was a postdoctoral research associate at the University of Oregon's College of Education. She has a doctorate in special education from the University of Oregon, as well as two degrees from the University of California, Berkeley: a master's degree in education language, literacy and culture and a bachelor's degree in English literature.
Shamim Patwa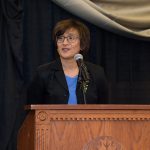 Shamim Patwa, PhD, an assistant professor in residence in the school psychology program, brings to UConn more than a decade of experience working with students, parents and school personnel in urban Connecticut school districts, where she provided behavioral and academic interventions. She was also an active member of a district-wide Scientific Research-Based Intervention Committee. Published several times, her research interests include interventions for intermittent explosive behavior and social skills. A member of both the National and Connecticut Association of School Psychologists, she holds a doctorate in educational psychology from UConn, a master's in business administration from the University of Colorado and a bachelor's in economics from Smith College.
Katherine VanDeveire
A clinical instructor at the Department of Kinesiology's Nayden Clinic, Katherine VanDeveire, PhD, has extensive patient care experience, having worked for several years as both an outpatient and acute-care inpatient physical therapist at Hartford Hospital, the U.S. Coast Guard Academy and other rehabilitation centers in Connecticut and Chicago, where she focused on caring for those with orthopedic and neurological conditions. A presenter at the American College of Sports Medicine's New England chapter fall conference, and published in the National Strength and Conditioning Association's Journal of Strength and Conditioning Research, she earned all of her degrees from UConn: a bachelor's in biology with a focus on physiology and neurobiology, and a doctorate of physical therapy.
Sarah Woulfin
Particularly interested in the relationships between educational policy, leadership and classroom practice, Sarah Woulfin, PhD, is a former urban public school teacher and reading coach dedicated to helping students develop strong reading and writing skills and creating educational equality. Her research illustrates her desire to raise the quality of instruction and close the achievement gap, investigating, as example, how instructional leaders affect teachers' responses to school reform from a sociological perspective. An instructor in the Leadership for Educational Equity Doctoral Program and member of the Reading Research Quarterly editorial review board, Dr. Woulfin has a doctorate and master's in education from the University of California-Berkeley, and a bachelor's in biochemistry from Brown University. She has also served as an American Educational Research Association (AERA) reviewer and as program chair of AERA's Organizational Theory Special Interest Group.