Editor's Note: The following story originally appeared on UConn Today, the University of Connecticut's news website.
For more than a decade, school districts across the country have been revamping their career and technical education programs to better prepare students with the high-tech skills in demand today.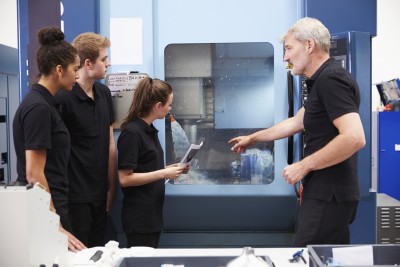 But as transformative as many of these so-called CTE programs have been, a new report by the Manhattan Institute for Public Policy and co-authored by UConn assistant professor of education policy and leadership Shaun Dougherty cautions that there is much important work that still needs to be done.
The report finds that continued program innovation, greater investments in resources, and stronger collaborations with business and industry are necessary to build on the CTE movement's initial success.
Released today at a conference on Career and Technical Education: Fulfilling The Promise, at which former U.S. Secretary of Education Arne Duncan gave the keynote address, the report takes a close-up look at New York City's burgeoning CTE program, one of the nation's strongest and most established. Tamar Jacoby, a former New York Times editor and president of Opportunity America, a Washington D.C.-based nonprofit working to promote economic mobility, also contributed to the report as co-author.
While the research looks specifically at New York City's programs, the authors describe what's happening in New York as a "Laboratory for the Nation." Dougherty, a specialist in applied quantitative analysis of education policies and programs with UConn's Neag School of Education, says many of the report's core conclusions and recommendations can be applied to other CTE programs around the country.
"On the cutting edge, wrestling to implement the tenets of the CTE revolution, New York City holds vital lessons for educators across America," the report states. "The challenge in the years ahead: to maintain the pace of innovation and take it to the next level. With a few modifications…, New York can remain in the vanguard, building the workforce of tomorrow and providing a model for the nation."
"The challenge in the years ahead: to maintain the pace of innovation and take it to the next level."  Manhattan Institute report, The New CTE: New York City as Laboratory for the Nation
New York City's school districts under former Mayor Michael Bloomberg were among the first to embrace the new CTE concept. Once called "vocational education," career and technical education encompasses not just the traditional trades such as carpentry, metal work, and plumbing, but also high-tech skills such as information technology, health care, engineering, and business management. The number of CTE-dedicated schools in New York City has nearly tripled in recent years, from 15 in 2004 to about 50 today, and includes seven "early-college" high schools, spanning grades 9-14, which many see as a national model.
Early evidence suggests that students who enroll in CTE schools have better attendance rates and are more likely to graduate, according to the report. Classes tend to be smaller, allowing for greater focus and engagement.
But as promising as New York's CTE program may seem, it is not without its share of significant challenges.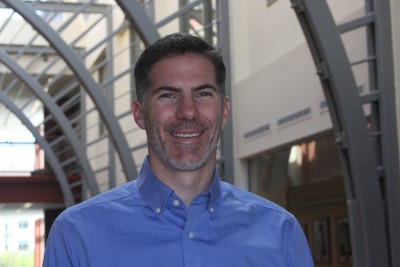 State policy dictates that students who enroll in New York's CTE programs must pass the same rigorous academic performance tests as their peers in more traditional public high schools in addition to meeting the skill requirements of an individual trade or discipline. Dougherty's report finds that balancing those dual demands in a limited school year is one of the primary challenges facing New York educators. While teachers universally endorse the tough academic standards, many "struggle to find time for everything that students need to accomplish," the report states.
On a more positive note, the report praised New York City's CTE programs for having the good fortune to be engaged with such industry giants as IBM and Con Edison. Yet the authors found that the city continues to struggle to find new businesses to partner with the program and schools lack dedicated staff to make such partnerships especially meaningful.
Work-based learning, which the authors call "the pinnacle of the CTE experience," continues to fall short in New York when it comes to bona fide on-the-job work experience, the report says. According to a recent survey, only 1,575 students – less than 2 percent of all New York CTE students – completed internships in 2014.
One of the most promising aspects of CTE is its ability to serve as a bridge from secondary to postsecondary education or training. New York City has a vibrant partnership with the City University of New York, which has opened 17 schools over the past two decades, including seven dedicated exclusively to CTE. This partnership exposes students to postsecondary education, and can ease the transition for students who might otherwise lose their way. But like their peers in business, these partnerships with higher education institutions are time-consuming and difficult to sustain with current resources, the report notes.
At the policy level, the report recommends that New York City overhaul its state standards for work-based learning, allowing for clearer distinctions between career exposure through field trips, job shadowing, and career fairs and actual work experience through on-the-job internships. Along with this new mandate should come additional resources in terms of both funding and staffing to help schools better coordinate and manage their CTE programs, the report states.
Lastly, the report finds that despite great investment and the initial general success of New York City's CTE programs, they are restrained by state policy that currently takes a narrow view of CTE teacher certification, approved CTE career pathways, and potential industry partners. Today's fast-paced business climate demands greater flexibility and adaptability, the report states. State policy should be overhauled to allow school districts greater leeway in preparing for and responding to a rapidly changing job market, new technologies, and the latest in-demand skills.
"The workforce has been changing, and it will continue to change," says Dougherty. "One of the challenges is both identifying the current state of the labor force and watching it as it evolves. I would like to see evidence that people are thinking more dynamically about how the workforce is shifting and how CTE offerings are responding to that shift in continuous cycles over time."
A second CTE report, this one supported by the Thomas B. Fordham Institute and authored by Dougherty, is expected to be released in early April. That report will focus on specific outcomes for high school students enrolled in CTE programs in another state.