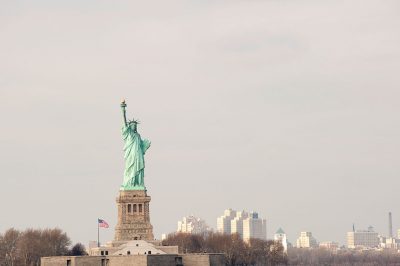 This April in New York City, the American Educational Research Association (AERA)'s Annual Meeting will feature the work of more than 60 faculty researchers, graduate students, and alumni from UConn's Neag School of Education. An audience of 15,000 scholars, policy experts, practitioners, and AERA members will convene April 13 to 17 for a program that will include upwards of 2,500 sessions focused on the theme of "The Dreams, Possibilities, and Necessity of Public Education."
Neag School-affiliated attendees will be presenting research papers; leading professional development seminars; taking part in roundtable and panel discussions; speaking on key issues; and accepting awards from various divisions of the AERA. Dean Gladis Kersaint will also be a featured speaker at several networking events for doctoral students, organized though the Universities 21 Forum.
Attending the Annual Meeting?

Print this PDF schedule of the Neag School's faculty, graduate student,
and alumni AERA sessions to take with you.
The AERA is the largest national interdisciplinary research association devoted to the scientific study of education and learning. Founded in 1916, AERA advances knowledge about education, encourages scholarly inquiry related to education, and promotes the use of research to improve education and serve the public good.

"The AERA Annual Meeting is an opportunity for education researchers to explore important new findings and innovative ideas that will shape education practices and policies," says AERA Executive Director Felice J. Levine. "I am looking forward to welcoming more than 15,000 scholars, policy experts, and practitioners to New York City for five rewarding days of ideas, engagement, networking, and professional advancement."
Access a PDF of the Neag School's sessions here, which lists the dates, times, and other details for sessions featuring faculty members, graduate students, and alumni of the Neag School.
Are You Serving as a Presenter?
Presenters are encouraged to highlight their research efforts with fellow scholars and other AERA Annual Meeting attendees. Posted on the AERA website is an Annual Meeting Fact Sheet that you can use to draft and share news about your involvement in the meeting.
Also made available by the AERA is a 2018 Annual Meeting image you are welcome to use on social media to help promote your research with your own networks ahead of the meeting.
The full, searchable AERA program is available online via the AERA website.
Follow the conversation at #AERA18.