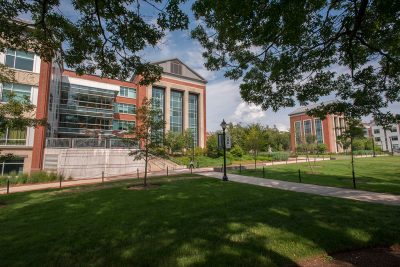 U.S. News & World Report released its 2019 national rankings of the best graduate schools of education on March 20, 2018, with the Neag School of Education ranking No. 30 in the nation. Once again, U.S. News has named the Neag School among the nation's top 20 public graduate schools of education. It is tied at No. 17.
In addition, U.S. News ranks three of the Neag School's specialty programs among the top 20 in the United States:
Curriculum and Instruction, No. 15 (tie)
Educational Psychology, No. 15 (tie)
Elementary Education, No. 16
"Standing among the top 20 public graduate schools of education in the U.S. for the third year in a row certainly remains a positive point of pride for the Neag School," says Dean Gladis Kersaint. "Of course, our pride also extends to our dedicated faculty scholars and staff, outstanding student body, and talented alumni, all of whom play crucial roles in our School's accomplishments inside and outside of the classroom, from ongoing research endeavors to professional contributions across the field of education."
U.S. News rankings are based on data calculated from a weighted average of 10 measures, including acceptance rate, mean GRE scores, student-faculty ratio, and research activity. For the 2019 rankings, graduate education programs at 385 schools granting doctoral degrees were surveyed in the fall of 2017 and early 2018; 267 of those schools responded.
The methodology used for the U.S. News special program rankings differs from that of the overall rankings, in that the former are based solely on nominations provided by education school deans and education school deans of graduate studies from the list of schools surveyed.
A full list of the 2019 U.S. News & World Report Best Education Schools rankings are available online. Follow the conversation on Twitter at #BestGradSchools.