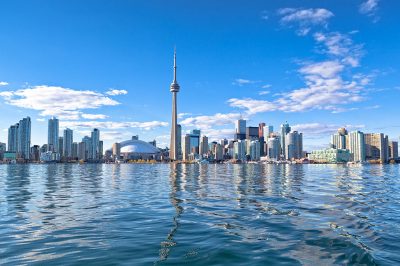 This April, the American Educational Research Association (AERA)'s Annual Meeting will be collaborating with the Canadian Society for the Study of Education and the World Education Research Association to travel to Toronto, Canada. There, education research work by 60 faculty researchers, graduate students, and alumni from UConn's Neag School of Education will be featured.
With upwards of 14,000 scholars, policy experts, practitioners, and AERA members in attendance, the AERA Annual Meeting is the largest gathering of education researchers in the world. Taking place April 5 to 9, it will include upwards of 2,600 sessions focused on the theme of "Leveraging Education Research in a 'Post-Truth' Era: Multimodal Narratives to Democratize Evidence."
Neag School-affiliated attendees will be presenting research papers; leading professional development seminars; taking part in roundtable and panel discussions; speaking on key issues; and accepting awards from various divisions of the AERA.
AERA is a national research society that strives to advance knowledge about education, to encourage scholarly inquiry related to education, and to promote the use of research to improve education and serve the public good.
The full, searchable AERA program is available online via the AERA website. Or, access a snapshot, in PDF format, offering a sample of Neag School-affiliated sessions, with dates, times, and other details for various sessions featuring the work of faculty members, graduate students, and alumni of the Neag School.
On Twitter, follow the conversation at #AERA19.