Editor's Note: Board of Trustees Distinguished Professor Sandra Chafouleas looks forward to the state of education in 2021 in the following piece, which originally appeared on Psychology Today, where she publishes a blog.
When 2020 began, we had no clue as to the changes coming to our children's education. Looking to the new year, the only thing that seems certain is that uncertainty in school opportunity, format, and structure will continue as the conditions around us adjust. School will carry on as unpredictable and unprecedented.
Life in a virtual environment cannot truly be compared to face-to-face, yet a wide range of reactions have surfaced about the school experience. Substantial challenges with remote and hybrid learning have been noted, however, there has not been not a one-size-fits-all perspective regarding a best education option. Altered learning formats have brought confusion, struggle, and feelings of being overwhelmed for some whereas others have noted eagerness to engage new technology and creativity in adapting activities.
Varied reactions will remain, and we may be tired of being asked to look for silver linings, or bright prospects, to the changed education landscape. But here's why it's important to check our expectations and consider shifts in how we frame this school year.
"We may be tired of being asked to look for silver linings, or bright prospects, to the changed education landscape. But here's why it's important to check our expectations and consider shifts in how we frame this school year."

— Sandra Chafouleas,
Board of Trustees Distinguished Professor
Promoting messages that this school year is a lost cause and that there will be tremendous gaps may contribute to the problem. This has been described as the Pygmalion Effect, which is a classic study in psychology about expectation bias. The researchers found that high expectations by adults can lead to better child performance and vice versa. In other words, our framing of the school year matters. The ways in which we share our expectations has potential long-term consequences for our children.
Despite the challenges to be acknowledged, we can recognize potential positives with regard to the changed education environment. To start, we can observe that frustrating and uncomfortable are features that can provide conditions for psychological growth, such as potential to respond to challenge, pursue high goals, and positive self-regard. Across all stages of life, we crave this balance of external accomplishment and inner fulfillment. Right now, we are faced with opportunity to help ourselves and those around us to frame the current situation as something that pushes us to grow.
Here are just a few more potential silver linings to think about adding to your family story.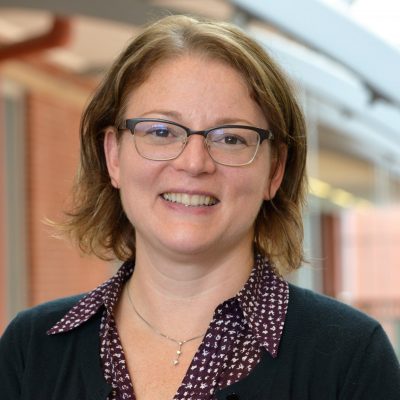 Flexibility in Structure.
Reduced availability of activities has opened blocks of time, creating a break from a perhaps overscheduled life. One substantial benefit is the opportunity to build and sustain a personal wellness plan. As an example, revised school times afforded through remote schooling offer flexibility as to when and where work gets done, opening the possibility of putting in place those sleep times endorsed by the American Academy of Pediatrics, particularly for teens.
This break also presents an opportunity to intentionally cultivate creativity – to experiment, play, reflect, and self-express – which is important to nurturing children's emotional health. It's related to cognitive flexibility, meaning the capacity to adapt behaviors like coping with uncertainty, pivoting problem-solving, and using change to energize. These skills are important to success in work, personal, and social life across all ages.
As we move forward, we also can use this newfound time to reflect on what could and should be added back to the "normal" routine.
Independence and Choice.
Along with flexibility in structure comes independence and choice in what we do and how we do it.  Although we each need different types of supports to manage roles and responsibilities, there is greater opportunity to build skills in self-management. Self-management is the ability to effectively manage emotions, thoughts, and behaviors in different situations, and is a core competency in social and emotional learning.
A remote or hybrid learning environment provides a chance for our children to become more self-sufficient as they manage checking in, being ready, and following up with tasks. Some teachers have even reported that increased knowledge about and use of technology has been helpful in tracking student progress, and engaging in problem-solving earlier rather than waiting for bigger issues to arise. For example, families and teachers can work together with students in identifying unhealthy stress and adjusting appropriate task goals from start to finish. Given the potential for the future of work to include at least some remote experience, using this pandemic education situation to build strong self-management skills could be beneficial over the long-term.
Adaptability for Differences.
Perhaps an overlooked silver linking may present in how remote and hybrid learning supports adaptability for differences. Issues in equity around access, structure, and supports existed prior to the pandemic. The chaos that began in spring 2020 brought heightened attention to the detailed planning needed to support school capacity to adapt for differences as schools re-opened in the fall. For example, some districts have used their data systems to maximize in-person learning opportunities for students at risk, and others have strengthened case coordination processes for students with disabilities.
For some students with disabilities, increased comfort with and use of virtual technology has created new opportunities for socializing in ways that were not previously present, which has also led to further connections around school tasks such as assignments. Others have used virtual learning as an opportunity to build skills in independence, and others have strengthened family-school partnerships via enhanced communication and family involvement in learning.
In addition, the modified school environment has brought opportunity to engage in conversation about structural racism. School leaders are evaluating their policies and procedures around disciplinary practices and racial bias in schools, and some families are talking about remote learning as providing respite from racial microaggressions.
Family Connection.
Finally, an occasion to evaluate our relationships with both immediate and extended family has appeared. Time at home has provided an opportunity to engage more meaningfully in conversation and do things collaboratively, whether it be simple activities like eating together or the more complex home improvement project. Finding new ways to connect with extended family – like detailed conversations with grandparents to hear about their life experiences – can be a fun new challenge.
Although stressful at times, these connections have strengthened family relationships, bringing personal feelings of gratitude and even increased care for the thoughts and feelings of other family members [Yes, even among siblings].
In sum, monitoring our children's social, emotional, and behavioral well-being is important given concerns about virtual schooling. We have the potential, however, to frame the situation in a way that unclutters the path so our children are able to emerge with resilience, adaptability, and life skills that might surprise us all. Using this experience to strengthen skills in flexible thinking, choice making, self-sufficiency, adapting to manage needs, and social connection may help prepare our children to successfully respond to the environments they will encounter in future education endeavors and throughout life.
As we press forward in 2021, focusing on silver linings and the possibilities they bring may offer one positive step in ensuring the learning path is full of high expectations for our children.