Imagine a group of students not quite out of high school dedicating a considerable chunk of summer break to such activities as interpreting data, carrying out diagnostic coding, and reviewing academic literature — and loving every minute of it.
Thanks to the Young Scholars Senior Summit (YSSS), a three-week program hosted by UConn since 2018 and funded by the Jack Kent Cooke Foundation, this was the reality for select rising seniors from across the country this past July.
Each summer, the Renzulli Center for Creativity, Gifted Education, and Talent Development connects YSSS student participants with UConn experts who immerse them in university-level research investigations. Led by Lisa Muller, executive program director, and Board of Trustees Distinguished Professor Joseph Renzulli, YSSS this year brought 38 Young Scholars together at two dozen mentorship sites across 21 fields of study. Each student participant spent 20 hours per week assisting with aspects of various research and creative projects.
This summer, YSSS brought 38 Young Scholars together at two dozen UConn mentorship sites across 21 fields of study.
The program "provides a unique, college-based experience that engages the Scholars in high-level learning in areas of their interest," according to Muller.
Due to the pandemic, activities that typically place on campus occurred virtually this summer. Yet students taking part from as far away as Florida, Kentucky, and Texas still found in this experience a sense of genuine excitement and discovery.
"We loved it. We got to explore our own topics," says one participant named Paige Lauren. "Who knew there was so much coding involved in biology? I didn't – but now I'm super excited to learn more."
Young Scholars Senior Summit Academic Showcase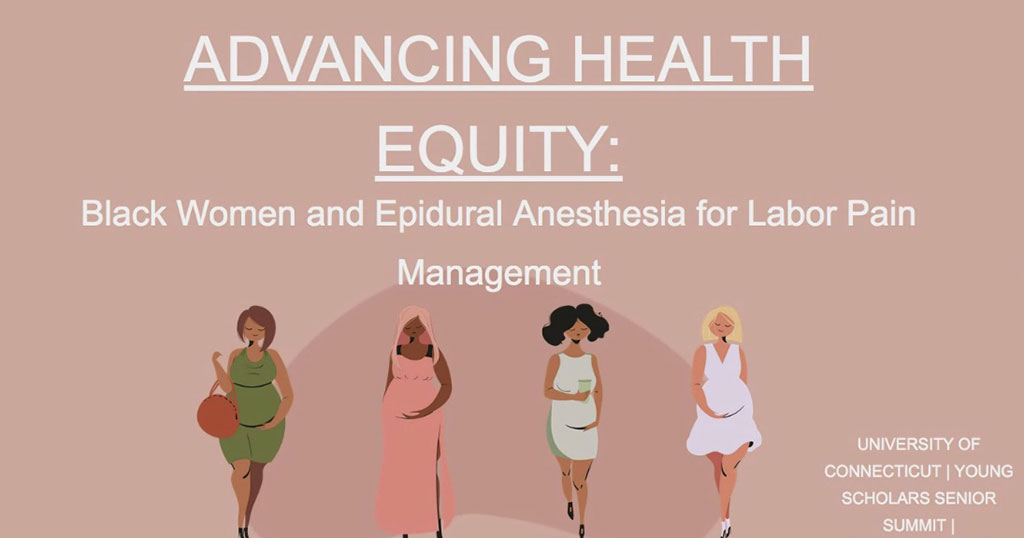 YSSS allows young high-achieving students from families with financial need to work closely with UConn professors and advanced graduate students across a wide range of disciplines, including medicine, political science, linguistics, business, and chemical engineering.
The experience places each Young Scholar with a university mentor or mentors with whom they share a particular area of interest and involves them in authentic, hands-on research efforts.
For one Young Scholar named Genesis, that meant teaming up with Stacey Brown, an associate professor at UConn Health, to work on research exploring racial and ethnic health disparities. With guidance from Virginia Hettinger, associate professor of political science, two other YSSS participants, Cameron and Sarah, examined the press' role in portraying judicial misconduct and, specifically, its role within a democracy.
"For the research process itself, I have never had an experience with a non-STEM research project prior to this program, so I thought the whole coding practice was super interesting," says Cameron.
YSSS culminates in a two-day academic showcase during which student participants give formal presentations on their findings. UConn professors and graduate student mentors, members of the Jack Kent Cooke Foundation, Renzulli Center faculty and staff, fellow Young Scholars, and their friends and family members attend these presentations.
"The purpose of the academic showcase is to provide Scholars with an opportunity to be practicing professionals by sharing the work they have completed," says Muller. "This event is similar to academic conferences, where university faculty and graduate students present their work and results."
"I can't compliment everyone enough. Scholars, you did us proud."

— Giuseppe Basili, Executive Director,
Jack Kent Cooke Foundation
Each of the presentations covered advanced research topics. Among this year's YSSS presentations were the following:
Advancing Health Equity: Black Women and Epidural Anesthesia for Labor Pain Management
Media Coverage of Judicial Misconduct: Fulfilling the Press' Role in a Democratic Society
Up in Smoke: The History, Memory, and Erasure of Connecticut's Tobacco Workers
Risky Business: How Pharmacy Practice Research Is Addressing Urgent Public Health Epidemics
Social Policy and the Political Lives of American Teenagers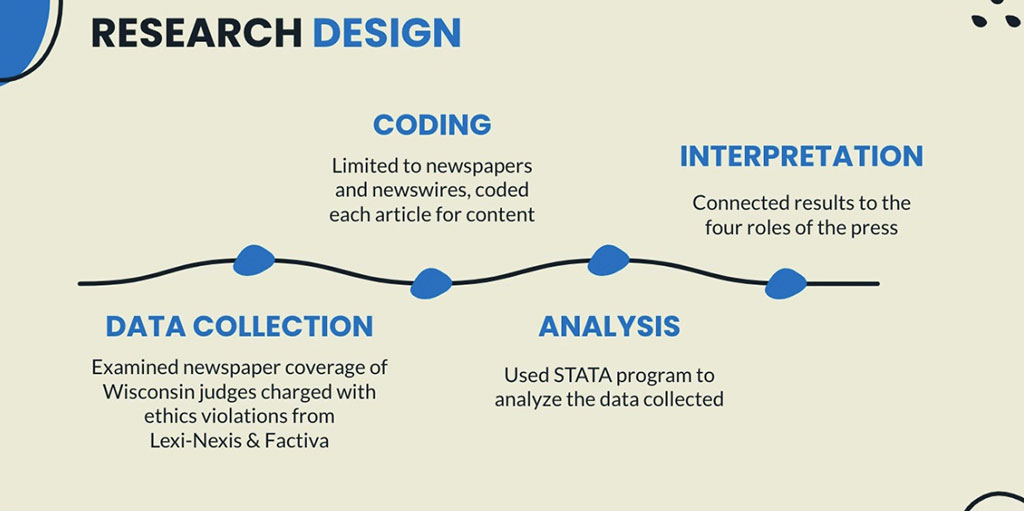 The showcase, held online this past week, offered each Young Scholar time to answer questions from the attendees and hear many congratulatory messages from mentors and peers alike.
Neag School Dean Jason Irizarry was among those to address the Young Scholars at the showcase.
"To all of the student Scholars who have presented over the past two days, it's clear how much you've put into this program; your work is absolutely stellar," Irizarry told attendees. "I encourage you to keep in touch with your mentors and with all the folks you've met throughout this program. We want to be here to help you as you pursue the academic disciplines you are most passionate about. It's students like you who will be changing our world for the better in the years to come."
Giuseppe Basili, executive director of the Jack Kent Cooke Foundation, also offered this congratulations at the showcase's conclusion.
"What I saw across these two days were rigorous explorations, working closely with faculty members," he said. "I was particularly gratified in listening to some of the mentors and faculty talk about how the work of the Scholars is influencing the way that they're thinking about their work. I can't compliment everyone enough – Scholars, you did us proud."
The Renzulli Center's leadership team is looks forward to partnering with the Jack Kent Cooke Foundation once again on YSSS in Summer 2022.
Learn more about the Young Scholars Senior Summit.