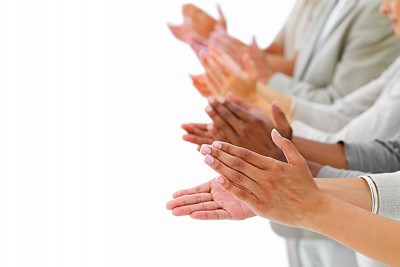 Below are news and notes from our alumni, faculty, staff, and students. We are proud of all the amazing accomplishments by our Neag family. If you have an accolade to share, we want to hear from you! Please send any news items (and story ideas) to neag-communications@uconn.edu.
Students
Tyler Axon, a sport management student, received a UConn IDEA Grant for his project "Modern Advanced Statistics and their Effect on the Business of Sports." Axon will analyze the recent trend of using advanced analytics in the scouting and signing of players and assess how they impact various sports. The IDEA Grant award recipients represent a variety of disciplines, from music education to civil engineering, environmental science to molecular and cell biology, and campus affiliations, including one recipient from the Stamford campus.
Harold Bentley, an incoming sport management master's student, received an NCAA ethnic minority/women's enhancement scholarship from the NCAA. He will be recognized in Indianapolis in June at the Career in Sports Forum.
Amy Christensen and her fifth-grade class at John A. Langford Elementary School in East Hartford, Conn., participated in Southwest Airlines' Adopt-A-Pilot program. The students learned about geography, math, and the science of flight by tracking a pilot on their trips and conducting experiments in the classroom.
Emily Cole, an English education major, received a UConn IDEA Grant for her project "These Violent Delights: An Exploration of Love in Mixed Media." She will create a mixed-media print book that juxtaposes her original poetry and photography, and uses a storyline, visual components, and a second-person narrative.
Andrew Didden won the Connecticut Council for the Social Studies award for outstanding preservice social studies teacher. This award is given to only one person in the state per year.
Marisa DelCampo, an educational psychology graduate student, was chosen as "Intern of the Year" by the Connecticut Association of School Psychologists.
Alumni
Karen Berasi '04 6th Year, assistant school superintendent of special services from Ridgefield Public Schools, has been named the new school superintendent for the Suffield Public Schools in upstate Suffield, Conn. She starts her new role in July.
Alicia (Qerim) Bowman '01, '02 MA, '08 6th Year, principal at West Woods Upper Elementary School in Farmington, Conn., is the 2015 Connecticut Association of Schools (CAS) and National Association of Elementary School Principals (NAESP) National Distinguished Principal of the Year. Bowman joined the Farmington Public Schools as a sixth-grade teacher and team leader. She went on to become a math resources teacher and literacy specialist. Bowman began her administrative career as the assistant principal of West Woods Upper Elementary School in 2008 and in 2010 was selected to be the principal at the same school.
Dyllis (Schlosser) Braithwaite '51 recently published Oh! I Love What You're Wearing, Volumes I and II, featuring photographs of dozens of outfits she designed and constructed. She resides in Barrington, Ill.
Abigail Flesch Connors '83 MA has published Shake, Rattle, and Roll: Rhythm Instruments and More for Active Learning (Gryphon House, 2015). The book includes a collection of more than 100 play-based, active musical activities that encourage singing, moving, listening, and playing instruments. An early childhood music teacher and author of 101 Rhythm Instrument Activities for Young Children (Gryphon House, 2004), Connors has been teaching for more than 20 years. She has presented workshops for the National Association for the Education of Young Children, the New Jersey Association for Music Education, the Coalition of Infant/Toddler Educators, and many other groups.
Amy Bovin Dauphinais '09, '13 MM, the current band director at Bristol Eastern High School in Bristol, Conn., was chosen as one of only two conductors in the world to be a part of the annual "Cortona Sessions for New Music" in Italy this summer. It was an international competition, and out of the hundreds who applied, she was chosen for the fellowship. She was also accepted as a participant in the 2015 International Conducting Workshop and Festival in Bulgaria, beind held later this summer.
Paula A. Ballantyne DeSilva '80 Ph.D. was recognized by the Malta House of Care Foundation as a recipient of its annual Wonder Women Awards. She is being honored for her passionate advocacy for individuals with disabilities and her mentoring and leadership skills in numerous nonprofits. Her work has included coordinating relief efforts for Sri Lanka after the 2004 tsunami and creating a 501(c)(3) to provide ongoing support to schools for the deaf and blind in rural Sri Lankan villages. 
Marcus Easley '08 (ED) received the Buffalo Bills Ed Bock Courage Award in January. The award is presented to the Buffalo Bills player who exemplifies a commitment to the principles of sportsmanship and courage. The recipient symbolizes professionalism, great strength, and dedication and serves as a community role model for others.
Shane Fogarty '06 (CLAS), '12 MA joins Fordham University as assistant coach – running backs for the school's football program. Fogarty, who served as offensive coordinator at Colby College this past fall, returns for his second stint at Fordham as an assistant with the football program. Fogarty was a graduate assistant for the Huskies in 2010 and 2011, coaching the defensive backs and linebackers for the 2010 BIG EAST championship team, which appeared in the 2011 Tostitos Fiesta Bowl and the 2011 squad. Fogarty also was a member of the Husky football program from 2002-05, earning a letter in his senior season. While at UConn, he earned the Joseph M. Giannelli Unsung Hero Award as well as the Counseling Program for Intercollegiate Athletes Award for Academic Excellence in the football program.
Stephanie Glavin '06 (ED) became one of the youngest market managers ever for Bank of America in Palm Beach County, Fla. She works with local leadership teams and community organizations to put into practice the bank's charitable giving strategy, sponsorships, and volunteerism. Before joining Bank of America last year, Glavin was executive director for the Muscular Dystrophy Association in Boynton Beach.
Madelaine Lawrence '83 Ph.D. has published a book titled The Death View Revolution: A Guide to Transpersonal Experiences Surrounding Death (White Crow Books, 2014). Lawrence is a researcher, author, educator, professional life coach, as well as a certified hypnotist and instructor of hypnosis. She has taught research to graduate and undergraduate students for more than 20 years and has been a director of education and research for a large urban hospital in Connecticut.
Justis Lopez '14 (ED), '15 MA received the Alma Exley Scholarship Award in Hartford, Conn., in May. The program annually awards one scholarship to a student of color in a teacher-preparation program in Connecticut. The Neag School has numerous former Alma Exley Scholars.
Carley Mooney '15 (ED) received the Steven Smith Scholarship at the Neag School's Honors Day in April as well as the Women's Center Outstanding Undergraduate Award for the Neag School. Mooney served as the 2015 Neag School of Education Undergraduate Student Commencement Speaker. She will be a student in the adult learning master's program in the fall of 2015.
Timothy Van Tasel '07 6th Year was selected superintendent for Hebron (Conn.) Public Schools. He has 16 years of experience as an educator and presently serves as assistant superintendent of curriculum, instruction, and human resources for the East Hampton Public Schools.
In Memoriam
David G. Allbee '69
Linda K. Bennett '70
Yolanda S. Burr '86
Dominique J. Castagna '50
Rebecca E. Flowers '96
John P. Garelli '74
Robert H. Hart '40
Evelyn M. Hawley '42
Marie A. Herbst '88
Lillian C. Lenentine '73
Thomas J. Lyons '54
Thomas G. Nevers '50
Arlene D. Ryan '90
Patrick L. Sinatro Jr. '51
John A. Sullivan '66
Wanda L. Taintor '07
Charles E. Triano Sr. '63
Cynthia C. Tribelhorn '52
Linda Weintraub '65
Lawrence F. Woodward Jr. '70 
Faculty/Staff
AERA – Presentations from the 2015 Annual Meeting in Chicago.
EDCI – Hosted the first inaugural STEM Conference on May 12, featuring keynote speaker Bill Penuel, professor of educational psychology and learning services at the University of Colorado, Boulder. The one-day conference brought together approximately 50 UConn faculty members and representatives of the Connecticut education community to discuss emerging issues in STEM education and opportunities for collaborations in developing research-practice partnerships.
EDLR – Members of the UCAPP PLUS and LEAD CT/UCAPP Residency cohorts presented on change projects facilitated during their internships. The New Haven Public Schools submitted a letter of commitment to launch a PLUS cohort in July 2016. Admission offers were made to candidates for the traditional (34) and PLUS (14) cohorts.
Higher Education and Student Affairs (HESA) – The admissions process is complete for students entering Fall 2015. From a pool of 325 applicants, HESA has selected 20 outstanding students, all of whom have full assistantships in the Division of Student Affairs or other administrative offices.
Scott Brown co-authored "Developing Scientific Writing Skills Through Interdisciplinary, Technology-based Simulations: GlobalEd2" in The Curriculum Journal, 2015 edition.
Laura Burton co-presented research findings of "Women in Athletic Leadership: Adding Value" to the executive board of the National Association of Collegiate Women Athletic Administrators In April. She also gave the closing keynote address in May at the 2015 Women's Advancement Conference, sponsored by the UConn Women's Center.
Todd Campbell co-authored "Engaging Students in Modeling as an Epistemic Practice of Science: An Introduction to the Special Issue of the Journal of Science Education and Technology" in the April issue of Journal of Science Education and Technology.
Milagros Castillo-Montoya was given honorary mention at UConn's Puerto Rican and Latin American Cultural Center's (PRLACC) Annual Recognition Banquet in May during its faculty/staff awards ceremony for her service to Latin@s at UConn, and in particular for her initiative as founder of the Latina Scholars Alliance (LSA), an organization designed to provide an encouraging environment to learn, develop, and thrive as Latinas in the academy.
Casey Cobb, Morgaen Donaldson, Rachael Gabriel, Richard Gonzales, Kimberly LeChasseur, and Sarah Woulfin received the AERA Division L Outstanding Policy Report Award for their report on Connecticut's implementation of a pilot educator evaluation initiative at the annual conference of AERA.
Joseph Cooper co-presented "An anti-deficit perspective on Black female scholar athletes' achievement experiences at a Division I predominantly White institution" at the College Sport Research Institute in Columbia, S.C. in April. He was also a co-presenter on "MEAC/SWAC Bowl game? First-and-ten, moving the chains! Changing domains in highly bureaucratic environments: De-escalation of commitment and the road to secession" at the College Sport Research Institute.
Danielle DeRosa participated as a panelist on the first Cape Town Sport and Peace Conference in Boston, held on the occasion of the Cape Town, South African Marathon and World Peace Day. The 1st Boston Roundtable for Sport and Peace is dedicated to promoting awareness and visibility of sport as a means of building peace within communities, and for youth specifically.
Morgaen Donaldson, Jennie Weiner, and Sarah Woulfin have been asked to serve as evaluators for an i3 grant in preparation by the Hartford Public Schools.
Morgaen Donaldson received the award at AERA for Best Technical Report for the study she led (and several UCAPP faculty assisted to produce) on the pilot implementation of SEED, the educator evaluation and development instrument used in Connecticut.
Shaun Dougherty co-authored "Middle school math acceleration and equitable access to 8th grade algebra: Evidence from the Wake County Public School System" for in 2015 issue of Education Evaluation and Policy Analysis. He also published "Bridging the discontinuity in adolescent literacy? Mixed evidence from a middle grades intervention" in Education Finance and Policy.
Jen Freeman and Brandi Simonsen represented CBER (and the National PBIS Center) at U.S. Senator Chris Murphy's policy briefing on restraint and seclusion at the Legislative Office Building in Hartford in May. They were asked to present on PBIS as a positive and proactive approach that prevents and reduces behavioral incidents in schools. (PBIS was also named as a framework for organizing evidence-based practices in a U.S. Department of Education Restraint and Seclusion: Resource Document.)
Richard Gonzales accepted an offer to be an affiliate faculty member of UConn's El Instituto: Institute of Latina/o, Carribbean, and Latin American Studies.
James Kaufman wrote a musical, Discovering Magenta, which will be playing off-Broadway in early September. The music is by Michael Bitterman; Kaufman wrote the book and lyrics. It's part of the Thespis Festival in New York City, N.Y.
Several research proposals were funded at a level of approximately $300,000, and include faculty from the Neag School of Education, UConn's Department of Psychology, the Haskins Lab, and UConn's Schools of Medicine and Pharmacy. Devin Kearns, Michael Coyne, and Jay Rueckl were awarded a grant to develop two theoretically different reading interventions for elementary-age children with developmental dyslexia (DD). They will test the efficacy of these interventions in improving the reading achievement of children with DD, and then examine the neurobiological factors and mechanisms that relate to treatment response and resistance. This project will further enhance UConn's reputation for conducting applied neuropsychological research to solve important educational problems.
Kimberly Lechasseur and Morgaen Donaldson co-authored, with two other colleagues, "Situating teacher inquiry: A micropolitical perspective" in March issue of School Effectiveness and School Improvement.
This summer, Don Leu is conducting the annual doctoral seminar in language development, text comprehension, and literacy at the National Graduate School in Educational Science (NATED) in the University of Oslo, Norway. He is also working with the eSeek Project Research Group in Finland, a research project funded by the Academy of Science in Finland that has translated the Online Research and Comprehension Assessments, developed at the Neag School, for use in Finland. Finally, he is working with the TIMS/PIRLS group as a member of their Reading Advisory Group to develop international assessments of online research and comprehension for 10-year-olds.
Jonathan Plucker co-authored "Modeling Influences on Divergent Thinking and Artistic Creativity" in the March issue of Thinking Skills and Creativity.
Chris Rhoads was named an EAQ Outstanding Reviewer for 2014-15.
John Settlage co-authored "Explorations of the structure-agency dialectic as a tool for framing equity in science education" in the April issue of Journal of Research in Science Education. He also co-authored "School leader enactments of the structure/agency dialectic via buffering" in the April issue of Journal of Research in Science Teaching.
Suzanne Wilson has been appointed one of six co-editors of the newly integrated American Educational Research Journal (AERJ). This is a three-year term. She also presented on "Math Education Reform: Finding Common Ground at Math Education" at the National Math Festival.
Sarah Woulfin received a Dean's Research Incentive Award (DRIA) from the Neag School to study coaching in the context of Hartford Public Schools. She will use micropolitical theory to analyze how principals and coaches construct the role of the coach. Shaun Dougherty also received a DRIA, along with the Educator Quality group.