The Neag School of Education welcomes three new faculty members this fall.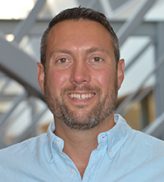 Adam B. Feinberg, Ph.D., a board-certified behavior analyst (BCBA-D), is an assistant research professor in the Department of Educational Psychology and the director of the Northeast PBIS Network. His research and clinical interests include the development and implementation of Multi-Tier Systems of Supports in schools and districts, with a focus on developing and supporting coaching knowledge, skills, and networks. He earned his Ph.D. in school psychology from Lehigh University and currently is a licensed psychologist in Massachusetts.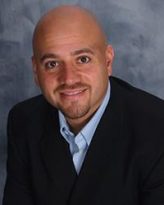 Jason G. Irizarry is an associate professor in the Department of Educational Leadership and faculty associate in El Instituto: Institute for Latina/a, Caribbean and Latin American Studies. He has taught undergraduate and graduate courses in multicultural education, culturally responsive curriculum development, participatory action research, and urban education. A central focus of his work involves promoting the academic achievement of youth in urban schools by addressing issues associated with educator preparation. His first book, The Latinization of U.S. Schools: Successful Teaching and Learning in Shifting Cultural Contexts, was awarded the Phillip C. Chin Book Award from the National Association for Multicultural Education. He is also the co-editor of Diaspora Studies in Education: Toward a Framework for Understanding the Experiences of Transnational Communities. Irizarry has an Ed.D. from the University of Massachusetts-Amherst.
Eric Loken, Ph.D., is an associate professor in the Department of Educational Psychology, affiliated with the Measurement, Evaluation and Assessment program. His interests focus on latent variable models, Bayesian inference, and methods for reproducible science. He received his Ph.D. from Harvard University and studies advanced statistical modeling with applications to large scale educational testing.