The Neag School announces new appointments for two of its faculty members, and welcomes a new director of assessment to the Dean's Office:
Del Siegle, a professor of gifted education in the Neag School's Department of Educational Psychology, where he has served as department head since 2011, began serving as the School's associate dean for research and faculty affairs in January. Read more.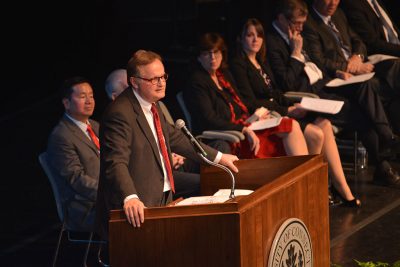 Board of Trustees Distinguished Professor Scott Brown has been named head of the Department of Educational Psychology at the Neag School, taking over these duties following the recent appointment of Professor Del Siegle as associate dean for research and faculty affairs. Read more.
Amanda Turner joined the Neag School as director of assessment, accreditation, and accountability this past December. She will provide leadership for developing and maintaining processes and systems for continuous improvement efforts. Read more.