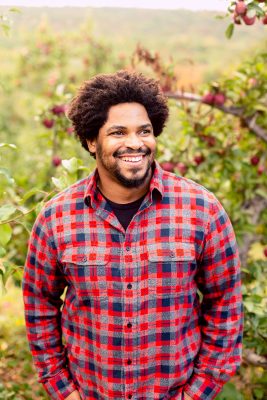 The Neag School of Education at UConn announces the inaugural recipient of the 2018 Rogers Educational Innovation Fund as Dwight Sharpe, an eighth-grade mathematics teacher at Woodrow Wilson Middle School in Middletown, Conn.
The Rogers Educational Innovation Fund, designated by Neag School of Education Professor Emeritus Vincent Rogers, provides a $5,000 award available annually in support of innovative projects carried out by Connecticut teachers at the elementary or middle-school levels. This gift is intended to support and expand the innovative, collaborative work of Connecticut's classroom teachers and the Neag School of Education.
"Dwight Sharpe works tirelessly to find ways to actively engage his students, many of whom have traditionally been assessed as 'below proficient' on state standardized mathematics tests," says Suzanne Wilson, chair of the Rogers Educational Innovation Fund award committee and chair of Neag School's Department of Curriculum and Instruction. "Through his project, his students will believe they are capable of mastering math concepts through collaboration, questioning and problem solving; and, in so doing, demonstrate higher levels of engagement and achievement."
Sharpe will receive $5,000 in support of his proposed project, titled "Accessing and Engaging in Mathematics Through Robotics and Computer Programming." The goal of the project, which was selected from among more than 40 submissions, "is to explore and determine how robotics and computer programming can be embedded into middle school instruction to improve student engagement and achievement."
Sharpe will be formally recognized at the 2018 Neag School Alumni Awards Celebration, taking place on the Storrs campus next month. Read more about the Rogers Fund at rogersfund.uconn.edu.