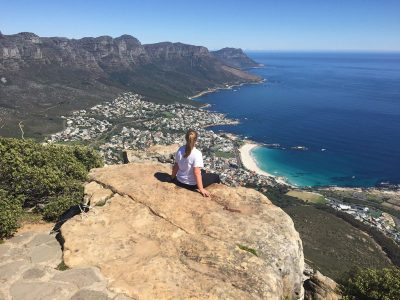 Editor's Note: This story originally appeared in the UConn Foundation's Inside UConn Nation.
Sandi Hastings '89 MA, '94 Ph.D. began to contemplate the kind of relationship she wanted to have with her graduate school alma mater after her son was involved in a serious car accident.
"That experience made me aware of how short our lives can be," she says. "I decided I should stop procrastinating and start doing what I wanted to do to give back to UConn."
Now, with her son recovered and the schedule of someone who's "semi-retired,"  Hastings has joined the Neag School's Board of Advocates and volunteered to serve as the board's inaugural chair. She began her service in September 2018.
"One of my major strengths is helping organizations set up processes and procedures that would elevate their work," she says. "And one of the reasons I agreed to do this is that I think Neag's Dean [Gladis] Kersaint is a visionary. She has real clarity about what needs to be done to lift Neag to the next level. Her enthusiasm sold me."
Hastings is not new to board work, having served for many years on the board of Journey Home, an organization that works to alleviate homelessness in the greater Hartford area. But, until now, she had not done much direct fundraising.
That all changed when she asked herself about her philanthropic interests and the impact that she would like to have on others.
"I had this ongoing dream of doing something to help women."

—Sandi Hastings, '89 MA, '94 Ph.D.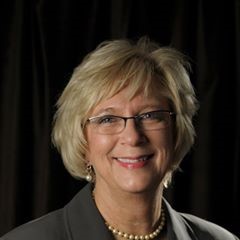 "I had this ongoing dream of doing something to help women," she says. "And the Dean has this vision that we should offer all students an opportunity to do a semester or a summer abroad during their time at Neag. I thought this might be the chance to combine my interests in women, education, the global workforce, and having a lasting impact."
With a goal of funding a $50,000 endowment to provide women at the Neag School with support for study abroad opportunities, Hastings put her plan into action. She began by speaking with personal friends who shared her interest in supporting women and education. In three weeks' time, she had spoken to 15 people and secured a number of five-year commitments.
Knowing that not everyone could make a long-term commitment, she next invited a group of friends to her home for dinner with Dean Kersaint, asking them to contribute whatever amount they could to the cause.
"I knew the collaborative nature would be something that would reel them in," says Hastings. "We had a very engaging conversation about the future of education. Dean Kersaint talked about the need for students to have diverse educators in the classroom and how global experiences will help new teachers better understand the needs of their students. Even if people decided not to give, they walked away learning something about UConn and what Neag is trying to accomplish."
The results have been inspiring. Hastings has raised more than $45,000 toward the endowment minimum of $50,000 for a Neag School Global Education Fund. With a list of more than 350 additional contacts at her disposal, she is considering upping her goal to $100,000.
She has also worked with other members of the Board of Advocates to get them comfortable with both their giving and fundraising strategies. The Board will be offering matching funding for the Neag School faculty project that garners the most support during UConn's 36-hour giving initiative, UConn Gives, on March 27 and 28.
"Neag changed the trajectory of my life," says Hastings. "I've traveled all over the world, done consulting, and been involved in work I didn't even know I wanted to do. None of that would have been possible without my graduate education. I'm really happy I've reconnected, and I've found joy in working with people who have similar interests."