Editor's Note: Sport management instructor and collaborator with the UConn Human Rights Institute Eli Wolff responds to questions about Olympic athlete activism, which originally appeared in UConn Today.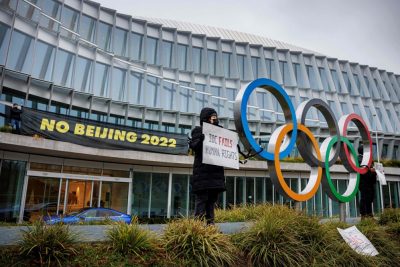 As the Winter Olympics begin in Beijing, questions are answered about how free athletes are to express their political and moral beliefs.
Athletes are frequently encouraged to stay silent when it comes to their political or moral beliefs. Six years ago, former San Francisco 49ers quarterback Colin Kaepernick chose to not stand during the national anthem at the start of NFL games to protest police brutality and racial inequity in the United States. He has not played a game of professional football since Jan. 1, 2017, only five months after his protest began.
Kaepernick was not the first, nor last, athlete to experience the sometimes fierce backlash that can occur when sports figures in the spotlight share their beliefs with the world. Today, the opening ceremonies of the 2022 Winter Olympic Games in Bejing, China will take place, in a climate of intense criticism directed at the host nation. China has been accused of persecuting Uyghur Muslims and Tibetans, cracking down on pro-democracy protests in Hong Kong, and threatening military conflict over the status of Taiwan. Athletes from around the world arriving in Beijing face a difficult decision over whether and when it's appropriate to express their beliefs about these and other issues.
Recently, UConn Today spoke with Eli Wolff, Neag School of Education Sport Management instructor and sport and human rights expert. Wolff offers his perspective on how and why athletes are being silenced, what they can do to combat this, and ultimately, what needs to shift to allow athletes to perform their job, but also exercise their right to free expression.
In an ideal world, how could Olympic/Paralympic athletes use the world stage presented by the Games to share their personal/political beliefs in a respectful manner?
Olympic and Paralympic athletes can be encouraged and supported to use their platforms to express their personal and political beliefs for human rights and social justice. Olympic and Paralympic athletes must be provided their right to freedom of expression as outlined in Article 19 of the United Nations Declaration of Human Rights. Olympic and Paralympic athletes can express their views and beliefs in all forms and formats, including but not limited to verbal, written, and social media. Not all Olympic and Paralympic athletes will want to share their views, but those athletes that choose to do so, even if it is only a few, must be protected. Of course, Olympic and Paralympic athletes must not be tolerated for hate speech, but promoting human rights and social justice must be supported by the International Olympic Committee (IOC) and International Paralympic Committee (IPC), in line with Olympic and Paralympic values and the Olympic Charter Principles of Olympism.
Olympic and Paralympic athletes that are expressing their personal and political views and promoting human rights and social justice in connection with making the world a better place through sport must be celebrated rather than punished. Promoting human rights and social justice in and through sport is a positive contribution, and it is very good to engage in this way. The IOC and IPC must shift their perspective to recognize the human right to freedom of expression as a very positive contribution to the Olympic and Paralympic Movement and to the world.
Why and how are Olympic/Paralympic athletes continually forced to silence themselves to continue participating in their given sport?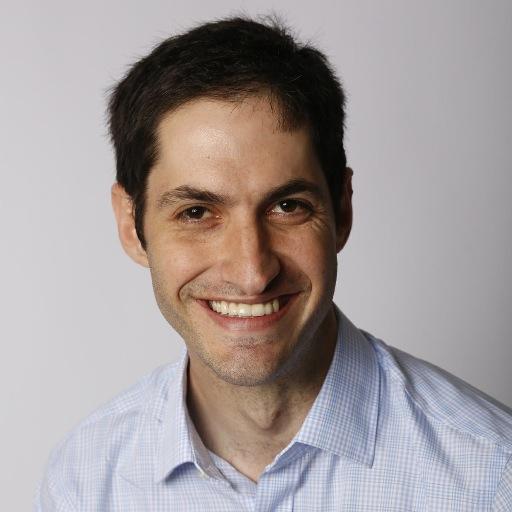 Olympic and Paralympic athletes are currently discouraged by the IOC and IPC from speaking up about human rights and social justice topics and issues. Olympians and Paralympians are not technically and literally forced to stay silent, but there is a culture of power and control and policies, such as IOC Rule 50 and IPC Section 2.2, that limit and do not encourage the freedom of expression that is guaranteed in Article 19 of the United Nations Declaration of Human Rights. Ironically, the Olympic and Paralympic Movement has a partnership with the United Nations, and claims to promote human rights in the Olympic Charter, but rather than encouraging a holistic approach toward freedom of expression, Olympic and Paralympic athletes are limited in how and when they can speak and communicate their views and opinions. Olympians and Paralympians from the United States are protected by the United Sates Olympic and Paralympic Committee, but the IOC and the IPC still outline restrictions and limitations while at the Olympic and the Paralympic Games. Hopefully, soon the IOC and IPC will embrace freedom of expression as a complementary value to the Olympic and Paralympic values and the Olympic Charter Principles of Olympism.
In the 1968 Mexico City Olympics, American athletes Tommie Smith and John Carlos famously raised their fists in a Black Power salute during the playing of the US national anthem during the medal ceremony. How has activism among athletes evolved since then?
Athlete activism has come to the forefront of sport in the last 10 years, and particularly in the last two years since the murder of George Floyd. Very much inspired by John Carlos, Tommie Smith, Muhammad Ali, and others, we are seeing athlete activism as a more prominent topic and area of exploration. When I established the Athletes for Human Rights project with several colleagues in 2006, and when I wrote "Playing and Protesting: Sport as a Vehicle for Social Change" with Peter Kaufman in 2010, there was very little activity and engagement, and now there is a diversity and tapestry of athlete activism around the world. We are seeing athlete activism across topics and issues and utilizing a variety of tactics and approaches. Some athlete activism is in the form of social and political protest, some athlete activism is through writing and creative expression, some athlete activism is through education and knowledge sharing, and some athlete activism is through service, philanthropy, and community engagement. The spectrum of athlete activism is broad and deep and is very much emerging as a central and important part of sports culture nationally and globally.
What is the latest on the responses of the International Olympic Committee and International Paralympic Committee to calls that their rules around political demonstrations at the Games be amended? 
The IOC and IPC have indicated that they will review IOC Rule 50 and IPC Section 2.2 after Beijing 2022. The IOC has communicated that it will share an IOC human rights strategy following Beijing. During Tokyo 2021, over 150 experts and athletes signed a letter to the IOC and IPC regarding IOC Rule 50 and IPC Section 2.2. Leading up to Beijing 2020, there are several initiatives, including a Human Rights Watch organized call to action, and a call led by the Uyghur Human Rights Project, that are promoting human rights and freedom of expression. Hopefully, following Beijing 2022 there will be organized and coordinated efforts to follow up with the IOC and IPC. Perhaps, as we wrote on Dec. 10, 2021, for Human Rights Day, there can also be an initiative by the UN Human Rights Council to establish Special Procedures experts on sport and human rights.
What is the impact of the US, Canada, UK, and Australia not sending political dignitaries to the Winter Olympics? Is that sending the right message about China's policies in Xijiang?
It is a significant symbolic statement. It is definitely very important for governments to take this position. Most importantly, it will hopefully impact efforts and work following Beijing 2022.
Eli A. Wolff is an instructor with the Neag School of Education's Sport Management program at the University of Connecticut. Wolff, a collaborator with the UConn Human Rights Institute and Dodd Impact , also directs the Power of Sport Lab, a platform to fuel and magnify creativity, diversity, connection, and leadership through sport. Eli serves as a coordinator of the Athletes and Social Change forum and program with the Muhammad Ali Center. Wolff was a member of the United States Soccer Team in the 1996 and 2004 Paralympic Games. He is a graduate of Brown University and has an MA in Olympic Studies from the German Sport University of Cologne. In October, Wolff hosted a Neag School of Education panel with an Olympic athlete, a Paralympic athlete, and an expert in the field to discuss the topic of human rights and the Games.