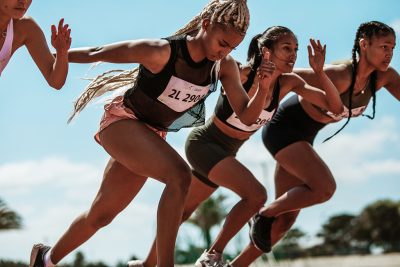 To commemorate the 50th Anniversary of Title IX's passage this June, the University of Connecticut's Human Rights Institute, in collaboration with the Neag School of Education Sport Management Program, recently hosted a "Beyond the Field" roundtable discussing the past, present, and future of the landmark gender equity legislation.
Experts of Title IX were invited, along with women athletes and scholars holding different racial and sexual identities, to discuss what has worked and what should be celebrated about Title IX, while also challenging the Sport Management Program to consider that how they can work to make Title IX better serve all athletes who identify as girls and women.
Neag School Professor and head of the Department of Educational Leadership Laura Burton and instructor Eli Wolff moderated the panel. Panelists included:
Carol Stiff, President of Stiff Sports Media Consulting;
Carole Oglesby, Global Advocate and Former President of WomenSport International;
Victoria I. Mealer-Flowers, Brown University Program Manager of Student-Athlete Support and Diversity & Inclusion Initiatives;
Courtney L. Flowers, Associate Professor of Sport Studies at Texas Southern University;
Tai Dillard, University of Houston Assistant Coach and Recruiting Coordinator; and
Julia Bilbao, a graduate student and member of the softball team at Texas Southern University.
Why Title IX is Important to Recognize
"This year marks the 50th anniversary of the passage of Title IX," said Laura Burton. "The UConn Sport Management program is committed to making positive and equitable changes in sport, so we felt it was important to celebrate all of the opportunities and accomplishments girls and women have made in sport due to the passage of Title IX."
"However, we also want to continue to examine and critique the law's shortcomings, as those with more race and economic privilege (white girls and women with higher socioeconomic status) have disproportionately benefited from the law," Burton continued.
"The Sport Management program is committed to making positive and equitable changes in sport, so we felt it was important to celebrate all of the opportunities and accomplishments girls and women have made in sport due to the passage of Title IX."

— Professor Laura Burton
Burton, born in 1970 as a white girl from a middle family where there were opportunities for her to participate in sports beginning in elementary school, is a direct beneficiary of the law. However, throughout her sports career, her experiences were never equitable compared to boys' and men's experiences. This is one of the reasons she decided to pursue her doctoral degree, as she wanted to "better understand where there continues to be such disparities between girls' and women's experiences in sport when compared to boys'/men's."
A Thought-Provoking Discussion

Title IX states that "no person in the United States shall, on the basis of sex, be excluded from participation in, be denied the benefits of, or be subjected to discrimination under any education program or activity receiving Federal financial assistance."
"As noted in the thought-provoking panel discussion, there is still much work to be done to ensure Title IX dues support all athletes who identify as girls and women," said Burton.
However, panelists point out that much work is still needed, despite Title IX having gone into effect five decades ago.
As the panelists discussed, this was made particularly evident after Sedona Prince, a member of the University of Oregon's women's basketball team, posted a video in 2021 comparing female and male facilities at the NCAA tournament.
"[Prince's] is very vocal, and when she put out her statements in her tweets, you cannot deny it," said the University of Houston's Dillard.
Touching Upon History

While the implementation of Title IX has provided numerous opportunities to women nationally, it also has resulted in negative consequences, panelists said. 
For one, following the passage of Title IX, many women were resigning from their positions as athletic directors or coaches, rather than the other way around, with the percentage of women coaching women dropping from the 90% range to 40%.
"Those in power will always be the first ones out of the gate to reap benefits," said WomenSport International's Oglesby. "So, with Title IX, it was mostly men, strangely, that initially were the great benefactors."
"Looking at the administrative offices within athletics, it's very skewed to white males, and then white females, African American males, and then African American females," added Dillard.
Panelist Mealer-Flowers of Brown University spoke about the lack of gender equity at the college level and at the high school level and earlier. Growing up as an underprivileged Black youth on the south side of Providence, Rhode Island, she shared that her city had only one basketball court for its children.
"What else can we do at the grassroots level to make sure that we're exposing young Black girls and young women of color to allow them the opportunity to explore [athletics]?" she asked. "Because our options are limited."
If it weren't for her father, brothers, and relatives advocating for her, Mealer-Flowers said, she does not know whether sports would have been an option.
Fellow panelist Bilbao, a student-athlete at Texas Southern University, said that she and her softball team must travel 20 minutes to a public park outside of campus.
"At this field, there's temporary fencing," she said. "We don't even have a scoreboard out there, not a press box, just somebody who sets up everything for the games every day."
Busting Revenue Myths
Many attributes unequal pay and unequal recognition between female and male sports to revenue differences. Male athletics are reported to generate more revenue; however, there is more to the story when broken down.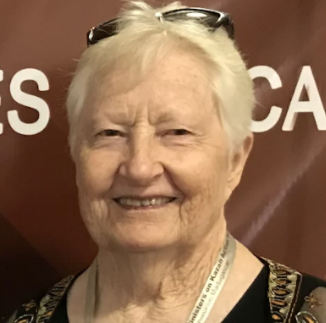 Even with the NBA having been in operation 75 years ahead of the WNBA, owners in both arenas have the money to spend, panelists said.
"I think that you have a lot of wealthy owners now in the WNBA and the NBA so that they can double down," said Stiff of Stiff Sports Media Consulting. "It comes down to whether or not they want to shell out the money for this product."
Stiff spoke that many women professional athletes are often working in the off-season, too.
"We're sending our players out of the country to make a living when they should be here, marketing their WNBA team during the winter and resting their legs," she said. "No other pro-male player needs to compete for an entire year."
The revenue garnered by men's athletics also relates to the amount of money invested into their programs, panelists said.
"Let's put a figure on the money that the universities and cities are investing in their men's programs that they're not investing [in women's]," said Oglesby. "They don't get as much because they're not investing as much."
Beyond the financial inequities in sport, Mealer-Flowers noted that there needs to be a shift on a conceptual level – one grounded in higher expectations, not just a sense of gratitude.
"Men have typically gotten to a place, and maybe some of our white counterparts have gotten to where they can expect certain things," she said. "We're just happy to be a part of the conversation and be present."
Title IX in the Future
Title IX has improved the equity imbalance significantly, but it has not entirely fixed it. There is still much more advocacy and action that needs to take place.
Mealer-Flowers highlighted the structural support that must occur during individuals' developmental years.
"And if we're not supporting the people who are supporting these young children, male [or] female, in these underprivileged communities, if they're not getting the skills that they need to make sure that they're protecting them as they're developing, what are we doing?" she asked.
"It's building the scaffolding, the strong foundation of expectation of 'We've got to collaborate; we've got to collaboratively do this,' but we've got to hold people outside of our academic institutions accountable to the same standard," she said.  
While she acknowledges the importance of research surrounding Title IX, Mealer-Flowers emphasizes the action that must occur following the research.
"We have to turn our research into practice," she said. "We have to get out there in the communities and use our research to make change."
Educating youth and providing resources are among the ways to take action, Bilbao said. "I just know that there are younger black and brown girls who want to play softball, and it's just not an option for them because it's an expensive sport." She said she hopes to see dues and fees decrease so that people in lower-income communities have the opportunity to discover sports that they otherwise would not have experienced.
Bringing missing voices to the table, expecting opportunities rather than being grateful for them, continually striving for more, all doing our part and recognizing daily progress is what is in store for the future of Title IX.
Organized through Neag School's Sport Management Program, Beyond the Field events are facilitated conversations around current social and political issues as they intersect with sport, featuring esteemed practitioners and scholars. The series covers a variety of issues such as gender equity, activism, and racism, and expands understanding within the realms of sport and society. Watch the April 20 recording on YouTube.