In 2012, UConn announced plans to embark on an ambitious, multi-year hiring initiative. Seeking to strategically expand its faculty in key research and teaching areas, UConn is hiring 500 tenure-track faculty members over the next four years. The Neag School of Education is proud to be part of this effort, adding 17 new faculty members.
"The focus of our faculty hires is researching causes and consequences of the achievement gap, along with analyzing policy and researching solutions designed to close it," said Dean Thomas C. DeFranco.  "Additional faculty will help fulfill the school's goal to promote program growth and stability.
New faculty members at the Neag School will help transform education.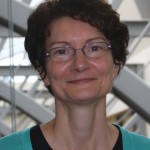 Dorothea Anagnostopoulos – Associate Professor and Executive Director of Teacher Education
Anagnostopoulos brings proven leadership and experience working with students and educators in culturally and linguistically complex school systems. Extensively published, she comes to UConn from Michigan State University, where among other roles she directed the Chicago-based urban teacher preparation program. She taught high school English for several years in Chicago and California. A leading scholar on school reform, Anagnostopoulos holds a doctorate in Education from the University of Chicago.
Ronald Beghett0 – Associate Professor of Educational Psychology
Beghetto currently serves as the Associate Dean for Academic Affairs and Associate Professor of Education Studies at University of Oregon's College of Education. He is an expert on classroom creativity, having authored two books and published numerous articles and chapters on the topic. He is the incoming Editor-in-Chief for the Journal of Creative Behavior and a Fellow of the American Psychological Association, and has been recognized with several outstanding research and teaching awards. Beghetto holds a doctorate in Educational Psychology from Indiana University.
David "Todd" Campbell – Associate Professor of Science Education
A researcher on the factors that influence science education reform, Campbell comes to UConn from the STEM Education Department at the University of Massachusetts Dartmouth, where he was an associate professor. He is the principal investigator for a five-year National Science Foundation $2.5M project focused on integrating technology into science instruction. A former junior high and high school science teacher, he's also served as a science education professor at Utah State University. He holds a doctorate from the University of Iowa in Science Education Curriculum and Instruction.
Milagros Castillo-Montoya – Assistant Professor of Higher Education and Student Affairs
Castillo-Montoya's research focuses on teaching and learning in urban colleges and universities with particular attention to the learning and development experiences of first-generation African American and Latino students during their undergraduate years. Author of the book Cubans in New Jersey: Migrants Tell Their Stories (2012), she most recently served as an instructor for Teachers College, Columbia University Department of Organization and Leadership's Higher and Postsecondary Education Program. Bilingual and a presenter at several national conferences, she holds a doctorate in Higher and Postsecondary Education from Teachers College, Columbia University.
Joseph Cooper – Assistant Professor of Sport Management
Cooper's research focuses on Black male student athletes' experiences and outcomes at institutions of higher education in the US. Cooper comes to UConn from the University of Georgia, where he recently earned a doctorate in Kinesiology (Sport Management and Policy) and served for three years as a graduate teaching assistant and undergraduate instructor, a position he also held at the University of North Carolina at Chapel Hill.
Hannah Dostal – Assistant Professor of Literacy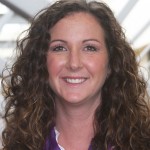 Dostal bring extensive leadership experience as a professor, writing intervention coordinator, and special education consultant. Her research focuses on writing instruction of linguistically diverse students and the impact of interactive instruction on language development. Dostal served as a special education and reading assistant professor at Southern Connecticut State University, instructional consultant for the American School for the Deaf and teacher at the Tennessee School for the Deaf, among other positions. She earned a doctorate in Education with a concentration in Literacy Studies, and a cognate in deafness, from the University of Tennessee. She also has a degree in American Sign Language interpreting.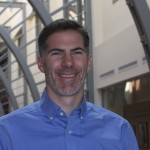 Shaun Dougherty – Assistant Professor of Educational Leadership & Policy
A fellow at the Harvard Graduate School of Education Center for Education Policy Research for the past four years, Dougherty's research focuses on the impact of educational policies and curricular interventions in middle and high school. He previously served as an instructor in Brown University's Urban Education Policy Master's Program, among other teaching positions. Dougherty recently earned a doctorate in Quantitative Policy Analysis in Education from Harvard and also served as an editor and editorial board member of the Harvard Educational Review.
Jennifer Freeman – Assistant Professor of Special Education
With research expertise on dropout prevention and positive behavior supports, among other areas, Freeman recently earned a doctorate in Special Education from the Neag School of Education. Widely published and a presenter at several national conferences, she's served as an elementary and middle school special education teacher and instructional consultant in Maine and Michigan. She is a member of the Association for Positive Behavior Supports, among other professional organizations.
Preston C. Green III – John and Carla Klein Professorship for Urban Education
A leading scholar in the fields of law and urban education, and educational policy, Green comes to the Neag School from Pennsylvania State University, where he was Harry L. Baschelet II Chair of Educational Administration and professor-in-charge of Educational Leadership. Before that, he was an education professor and assistant dean of Pre-Major Advising Services at the University of Massachusetts-Amherst. He will teach at both the Neag School and UConn School of Law. The author of four books and numerous articles and book chapters, he earned a juris doctor degree from the Columbia University School of Law and a doctorate in Educational Administration from the Teachers College at Columbia.
James Kaufman – Professor of Educational Psychology
Kaufman comes to the Neag School from California State University at San Bernardino, where he was a professor and directed the Learning Research Institute. The author or editor of 24 books, much of his work and research has focused on creativity, for which he's considered an international expert. President of Division 10 of the American Psychological Association's Aesthetics, Creativity and the Arts division, his doctorate is in Cognitive Psychology from Yale University.
Justin LaFerrier – Assistant Professor of Physical Therapy
Board-certified in orthopedics, sports, and assistive technology, LaFerrier has focused much of his work on improving the health and lives of military service members and veterans living with paralysis, limb loss and polytrauma injuries. He comes to the Neag School from the University of Pittsburgh's School of Health and Rehabilitation Science, where he served as an adjunct faculty member. Laferrier is a veteran of both the US Marines and the US Army. His clinical experience includes serving as a VA physical therapist/research scientist at Human Engineering Research Laboratories, and serving as officer in charge of Walter Reed's and Brooke Army Medical Center's amputee sections. He earned a doctorate in Rehabilitation Science and Technology from the University of Pittsburgh.
Tamika La Salle – Assistant Professor of School Psychology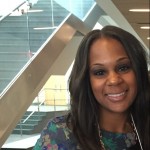 La Salle's research efforts have focused on the effects of culture and school climate. She comes to the Neag School with a recently earned doctorate from Georgia State University's Department of Counseling and Psychological Services. A former educational consultant for the Mississippi and University of Pittsburgh departments of Education, her work experience includes serving as a clinical psychometrician, school psychologist, and special education teacher.
Stephanie Mazerolle – Assistant Professor of Athletic Training
Mazerolle has served as director of the Neag School's Undergraduate Athletic Training Program since 2006, as well as an assistant clinical professor teaching classes related to athletic injury assessment and rehabilitation and counseling related to athletic injuries. She researches the barriers that keep athletic trainers from living a balanced life as well as factors that influence job retention and is a member of the editorial board for the Journal of Athletic Training and the Athletic Training Education Journal. She has a doctorate in Sports Management from the University of Connecticut.
Bianca Montrosse-Moorhead – Assistant Professor of Educational Psychology
Bianca Montrosse-Moorhead's research agenda seeks to advance knowledge on the impact of K-12 policies, practices, and programs in chronically under-performing and under-served schools; to provide credible, relevant, and useful evidence to the policy community; and to contribute to the development of stronger evidence-based evaluation practices, models, and theories.  She previously served as an assistant professor of educational research at Western Carolina University and as a research and evaluation specialist at the Southeast Regional Educational Laboratory.  The author of numerous articles and a presenter at several national conferences, she has a doctorate in Psychology from Claremont Graduate University.
Jonathan Plucker – Neag Endowed Professorship
Widely recognized as an expert in evaluation and educational policy, Plucker is a UConn alumnus who most recently served as a professor and director of the Center for Evaluation and Education Policy at Indiana University, where he also directed the Consortium for Education and Social Science Research. The author of more than 100 papers and the editor of two books, he is a former president of the American Psychological Association's Society for the Psychology of Aesthetics, Creativity, and the Arts. At UConn, Plucker earned a bachelor's in Chemistry and master's in Educational Psychology. He earned a doctorate in Educational Psychology from the University of Virginia.
Jennie Weiner – Assistant Professor of Educational Leadership
With a doctorate in Educational Policy from the Harvard Graduate School of Education, Weiner comes to the Neag School from the Boston University School of Education, where she served as an adjunct, and Prescott College, where she served as a doctoral mentor. A former teacher, senior research associate for the Teacher Advancement Program at the Milken Family Foundation, and consultant at the Rhode Island Department of Education she has extensive experience in school improvement including building leadership and collaboration among teachers. Her recent work has focused on developing effective leadership teams and entrepreneurship in education. In 2012, she was named a Fordham Foundation Emerging Education Policy Scholar.
Suzanne Wilson – Neag Endowed Professorship, Teacher Education
Wilson was most recently a University Distinguished Professor at Michigan State University, where she also served on the faculty in the Department of Teacher Education for 26 years and as chair for the last six.  Her research interests focus on teacher quality and she has written extensively about teacher learning, professionalism, and education policy. She also started MSU's Center for the Scholarship of Teaching, and has served as a visiting scholar at the American Museum of Natural History and Hebrew University. She holds a doctorate in Education from Stanford University.