Congratulations to our Neag School alumni, faculty, staff, and students on their continued accomplishments inside and outside the classroom. If you have an accolade to share, we want to hear from you! Please send any news items (and story ideas) to neag-communications@uconn.edu.
Students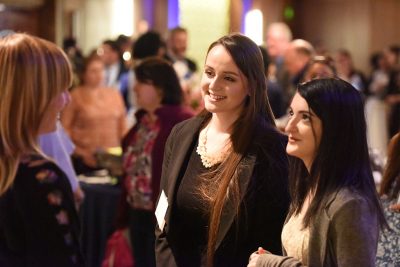 The Neag School recognized more than 100 Neag School students with scholarship awards earlier this month at the annual Honors Celebration. Read our follow-up story and check out our photos from the event here.
Leadership in Diversity hosted its first annual LID conference in April, featuring a keynote by poet and activist Jamila Lyiscott. Since becoming a recognized student organization in 2014, LID students and advisors have been working to develop robust professional development and mentoring opportunities that bring school, campus, and community partners together.
Husky Sport competed with UConn Ignite 2016, a fundraising competition among UConn student organizations. They finished in 2nd place, with more than 378 donations. In addition, Husky Sport was named the recipient of UConn's Student Life 2016 Organization Community Service Award.
UCAPP students presented at the annual UCAPP Change Project Day, held in Storrs on April 16. See photos from the event here. Read more here.
Sport management students Tyler Axon and Max Klein were honored at the UConn IDEA Grant Year-End Reception earlier this month.
Michael Corral and Monique Golden are recipients of the inaugural Graduate Student Fellowship in Engaged Scholarship, presented by the Office of Public Engagement. Corral is a second-year doctoral student in the learning, leadership and education policy program with a concentration in sports management. Golden is a first-year doctoral student in learning, leadership, and educational policy. The award is given annually to graduate students who have expressed interest in pursuing community-based engaged scholarship.
Fifth-year social studies student Christina deVecchis was selected by the Connecticut Council for the Social Studies for the Pre-service Excellence in Social Studies Award, recognizing her as the top pre-service social studies teacher in the state. This is the third year in a row that a Neag School student has received this statewide award.
Students Cristina Eberhart and Erin Holden, while interning at Rocky Hill's CREC Academy of Aerospace and Engineering Elementary School, organized a "JonaTHON" — a fundraising effort connected to UConn's annual HuskyTHON — to raise funds for Connecticut Children's Medical Center. Read coverage in The Hartford Courant here.
Carrie Graham, a doctoral student in adult learning and assistant professor of athletic training at Catawba College, is enrolled in the National Center for Faculty Development & Diversity's Dissertation Success Program, a 12-week program involving online learning, mentoring, and writing coaches.
Thilagha Jagaiah, a CBER graduate assistant, co-presented at the Pacific Coast Research Conference in San Diego in February.
Sport management graduate student Jesse Mala received the 2016 Edward Victor Gant Scholarship.
Three HESA students — Mike Malenfant, Natalie Hershberger, Christina Harne — along with assistant professors Milagros Castillo-Montoya and Bianca Rincón, presented Making a Case for Assessment: Learning Through Authentic Situations at the annual convention for the American College Personnel Association in March in Montreal.
Wura Olusekun, a sport management master's student, planned and held three "Issues in Sport" panel discussions. The first, held in February, featured associate professor Laura Burton as a panelist; as well as Fleurette King, director of the Rainbow Center; and Nicole Melton, assistant professor of sport management at UMass-Amherst. The second event, "America's Obsession with Sports," was held in March at the Husky Heritage Museum in the Alumni Center. The final discussion, "Issues in Sport: Athletes as Social Activists," was held in April and featured Joseph Cooper; Joshua Marriner, member of Collective Uplift and UConn football; Marquise Vann, member of Collective Uplift and UConn football; and Morgan Tuck of UConn women's basketball. Olusekun and Isaiah Jacobs were awarded UConn Reads funding to host these student-centered event around the themes of sport and race in America.
Alumni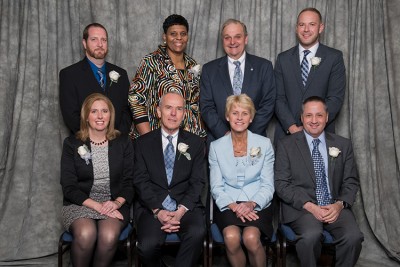 The Neag School celebrated seven outstanding alumni at its annual Alumni Awards Celebration this past March. Find more information, as well as links to videos about each honoree, here.
The sport management program held an on-campus alumni coffee break in the Husky Heritage Museum in February. There are currently 28 alumni from the Neag School's sport management undergraduate, master's, and/or Ph.D. programs working at UConn.
James D'Amico '98 (CLAS), '01 MA, '06 6th Year was named principal of Staples High School in Westport, Conn. He was formerly the school district's director of secondary education.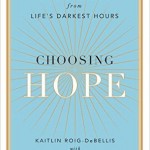 Kaitlin Roig DeBellis '05 (ED), '06 MA, founder of nonprofit Classes 4 Classes and former Sandy Hook teacher, appeared on "The Dr. Oz Show" this past fall to discuss her book, Choosing Hope. 
Carrie Wessman Huber '99 (ED), '00 MA was named the 2016 Dawn Hochsprung Elementary School Principal of the Year by the Connecticut PTA. She is a principal at Redding Elementary School in Redding, Conn.
Janice Kooken '15 Ph.D. co-wrote with Betsy McCoach and other colleagues "Test Order in Teacher-Rated Behavior Assessments: Is Counterbalancing Necessary?," published in Psychological Assessment this February.
Duane Maranda '06 (ED) was named head football coach for Westerly High School in Westerly, Conn. He previously worked for 20 years as a full-time firefighter in East Hartford, and more recently was head football coach at three different Connecticut high schools from 2003 to 2015.
Kathryn Onofrio Coon '91 (ED), '07 6th Year, was appointed principal of Miller-Driscoll School by Wilton Public Schools in Wilton, Conn. Coon joins Wilton Public Schools with more than 20 years of experience in the Greenwich Public Schools, where she most recently served as program coordinator for special education.
Uyi Osunde '03 (CLAS), '08 MA, former UConn football standout who played briefly in the NFL before injuries derailed his career, was named principal of Windsor High School in Windsor, Conn. Prior to becoming principal, Osunde was assistant principal at Illing Middle School in Manchester, Conn. He's currently enrolled in Neag's Ed.D. program in educational leadership.
Brieanne Scully '14 (ED, CLAS) is featured in Pace Law School's Path to Practice page. Scully is set to graduate from Pace with her law degree in 2017.
Noam Sturm '97 (ED), '98 MA, '05 6th Year was named principal of Roaring Brook School in Avon, Conn. Sturm previously served as interim principal of that school since 2014 and, prior to that, had been principal of Bugbee Elementary School in West Hartford, Conn.
Faculty

The work of more than 50 faculty researchers and graduate students from the Neag School was presented earlier this month at this year's American Educational Research Association Annual Meeting, held in Washington, D.C. Check out the list of presenters here.
Members from the Center for Behavioral Education and Research (CBER) presented at the 13th International Conference on Positive Behavior Support of the Association for Positive Behavior Support, held
in San Francisco, Calif., in March. Faculty, students, and alumni who presented and facilitated various sessions included Jennifer Freeman, Tamika La Salle, Natalie Olinghouse, Lisa Sanetti, Brandi Simonsen, and George Sugai; former CBER research associate (now an assistant professor at the University of Massachusetts – Boston) Melissa Collier- Meek; and graduate assistants Kathryn Dooley, Lola Gordon, Laura Kern, and Jennifer Kowitt.
CBER members were also well-represented at the Annual Convention of the National Association of School Psychologists held in New Orleans in February. Faculty, students, and alumni who presented and facilitated various sessions included Sandra Chafouleas, Michael Coyne, Hannah Dostal, Tamika La Salle, and Lisa Sanetti; former CBER research associate (now an assistant professor at the University of Massachusetts – Boston) Melissa Collier-Meek; former CBER graduate assistant and current doctoral intern at EASTCONN Marlena Minkos; and graduate assistants Maria Avita, Ashley Boyle, Nicholas Crovello, Alexandra Jabick, and Kathleen Williamson.
EDCI faculty hosted the "Hip Hop Education Summit for Social Justice" on the Storrs Campus in March, featuring Bettina Love, literacy professor from the University of Georgia (currently on a fellowship at Harvard University).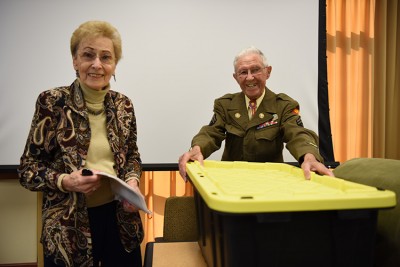 EDCI faculty hosted a talk for visiting international educators and students that featured Holocaust survivor Henny Simon and West Hartford native Ben Cooper, a WWII veteran who helped to liberate the Dachau concentration camp. The event was part of a German-American Fulbright "Diversity in U.S. Education" seminar funded by the German-American Fulbright Commission, which brings a cohort of professional educators from Germany to the UConn campus for a two-week course that builds upon the Neag School's strategic plans to internationalize its academic programs. Also attending the event were students from England's University of Nottingham, a fellow member of Universitas 21.
EDLR faculty hosted the "Intergroup Relations Forum" in April featuring representatives from NYU, UMass Amherst, and Skidmore College. The forum examined institutional challenges and opportunities for planning, implementing, and sustaining campus-based intergroup relations programs. See photos from the event here.
Faculty in the sport management program hosted New York Times columnist and NCAA critic Joe Nocera for a book signing and discussion (moderated by Joseph Cooper) at the Storrs Center Bookstore in March.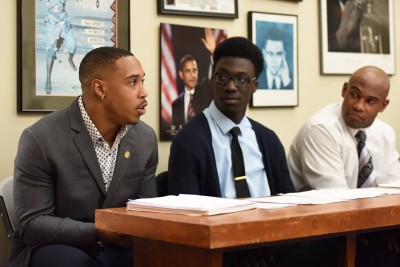 Faculty in the sport management program also hosted a panel titled "The State of Black Males in the United States: Realities and Resolve" in February, featuring students from Collective Uplift and Brothers Reaching Our Society (B.R.O.S.) in the African-American Cultural Center. Read our follow-up story here.
Congratulations to the following EDLR faculty who received the "Teaching Excellence Honor" from the University Provost's Office: Sandy Bell, Laura Burton, Milagros Castillo-Montoya, Joseph Cooper, Justin Evanovich, Michele Femc-Bagwell, Erica Fernández, Richard Gonzales, Robin Grenier, Marijke Kehrhahn, Erin McGurk, Erin Murray, Sue Saunders, Jennie Weiner, and Sarah Woulfin. The Teaching Excellence Honor is based on recent teaching evaluations. These individuals are among a select group of faculty who excel in teaching, which involves successfully engaging students and facilitates an environment of learning around a spirit of inquiry and intellectual curiosity.
Ron Beghetto and James Kaufman co-wrote short, informational films on creativity in the classroom for the American Psychological Association, which went live in March.
Todd Campbell co-wrote "What We Call Misconceptions May Be Necessary Stepping-Stones Toward Making Sense of the World" in The Science Teacher this March. He also co-wrote the article "Leading Learning: Science Departments and the Chair Article" published in the journal School Science and Mathematics in March. In addition, Campbell was awarded the David Blick Science Education Award at the Neag School's annual Honors Celebration; read our follow-up story on the event and check out photos here.
Milagros Castillo-Montoya co-wrote a book chapter titled "Pursuing Equity Through Diversity: Perspectives and Propositions for Teaching and Learning in Higher Education," published in April in Race, Equity, and the Learning Environment. She was also selected by the American College Personnel Association (ACPA) as a recipient of the ACPA Emerging Scholars Program. The Emerging Scholars Program supports, encourages, and honors early-career individuals who are emerging as contributors to student affairs and higher education scholarship and who are pursuing research initiatives congruent with the mission, interests, and strategic goals of ACPA.
Casey Cobb was named the Neag Endowed Professor of Educational Policy. Earlier this month, as a representative of the University Council for Educational Administration, he met with the Senate Health, Education, Labor, & Pensions Minority Committee to discuss reauthorization of the Every Student Succeeds Act.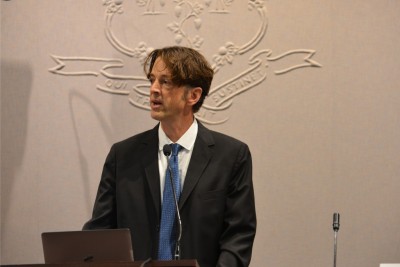 Michael Coyne presented research findings at the Legislative Office Building in Hartford, Conn. for the Commission on Children Forum on the results of Connecticut's K-3 Reading Model. Read recent coverage from UConn Today here. Or, watch Coyne present his findings via video from CT-N.
Morgaen Donaldson and Kim LeChasseur co-wrote, with another colleague, "Tracking Instructional Quality Across Secondary Mathematics and English Language Arts Classes" for the Journal of Educational Change.
Morgaen Donaldson served on the AERA Division L Dissertation of the Year committee. Donaldson also has been appointed to the University-wide Center and Institute Review Committee.
Shaun Dougherty and Joseph Cooper received second place for article of the year for their "Does Race Still Matter?" manuscript from the Journal of Issues in Intercollegiate Athletics (JIIA).
Shaun Dougherty co-presented on "Career and Technical Education:Fulfilling the Promise" at the Harvard Club in New York City, N.Y. in March. Dougherty also had a separate report about CTE — titled "Career and Technical Education in High School: Does It Improve Student Outcomes?" — published by the Thomas B. Fordham Institute in April. He appeared as a panelist in Washington, D.C., earlier this month to discuss the Fordham report. Both reports have received widespread media attention. Read more here. Or, listen to Dougherty discuss his findings in a recent interview with American RadioWorks. In addition, he served on a panel discussion focused on CTE during the Association for Education Finance and Policy's Annual Conference in Denver last month.
Richard Gonzales presented on a panel titled "Can Higher Ed Produce the Principals We Need?" at the Center for Urban Education Leadership at the University of Illinois at Chicago's College of Education in April.
Preston Green served on a panel at the Rebellious Lawyering Conference hosted by the NYU School of Law in April.
Robin Grenier was featured at the National Council on Public History's Annual Conference, held in March in Baltimore, where she discussed museums and civic discourse.
The second edition of James Kaufman's Creativity 101 (Springer Publishing, 2016) was released last month.
Devin Kearns was a panelist for the Haskins Training Institute's HTI 2016 Conference — Literacy in At-Risk Communities: Our Challenges and Responsibilities. The conference was held in New Haven, Conn., in March.
Tom Kehle was recognized in the latest issue of School Psychology Quarterly for being among the top 20 most-published school psychologists from 1907 to 2014. In addition, the Neag School's psychology faculty and students are ranked No. 7 out of all school psychology programs for the number of publications by a university for that period.
Don Leu gave an invited address, "Thinking in New Ways About Online Reading: Research and Policy Failures for Under-resourced Schools," to the Institute for Intelligent Systems at the University of Memphis in April.
Tom Levine and Michele Back organized visiting speaker Nelson Flores to discuss "Dynamic Bilingualism as the Norm: Envisioning a Heteroglossic Approach to Standards-Based Reform" at the Storrs Campus in March.
Alan Marcus and David Moss co-wrote "Enhancing Intercultural Understanding for Pre-service Teachers Through Developing and Sustaining Education Abroad Experiences" in a special edition issue on intercultural education in the Journal of International Social Studies.
Bianca Rincón and fellow colleagues presented "Alternatives to Tinto: Applying Culturally-Relevant Frameworks to Study STEM Success" at the annual Conference for Understanding Interventions in Philadelphia in February.
Bianca Rincón and Milagros Castillo-Montoya presented "Learning Assessment in Student Affairs Through Service Learning" at the annual convention for the American College Personnel Association in Montreal in March. They also presented "Assessment, Evaluation, and Research: "The Wild Card" in Student Affairs" at the same conference.
Jennie Weiner published a blog on "The Pernicious Problem of Gender (and other) Bias in School Leadership" for the Center for Education Policy Analysis.
Sarah Woulfin wrote a post for the American Journal of Education Forum earlier this month, examining two logics of reading instruction and how educational leaders are innovating, following the recent release of her article, "Duel or Duet? A Portrait of Two Logics of Reading Instruction in an Urban School District."
In Memoriam
Barbara H. Brodbeck '48
Carol Fastiggi '67
Lois H. Gerber '48
Vincent A. Grillo '58
Elizabeth P. Guyer '43, '58
Thomas T. Kochanek v73
Noreen S. Sullivan Kozlowski '93
James D. Liguori '60
Harry L. Miller '58
Jens B. Miller '58
Jeanette C. Oishi '48
Joachim E. Pengel '70
John R. Pescosolido '62
Walter S. Radzisewski '61
Mary E. Roman '46
Lillian C. Sandford '66
Christine M. Stoj '82
Dorothy A. Teguis '60
Alice A. Trailor '63
Harriet S. Urban '54
Nicki W. Vanek '66
Raymond J. Vitelli '73