Congratulations to our Neag School alumni, faculty, staff, and students on their continued accomplishments inside and outside the classroom. If you have an accolade to share, we want to hear from you! Please send any news items (and story ideas) to neag-communications@uconn.edu.
In addition to the Dean's Office and Department achievements, explore this edition's list of Accolades for the following: Faculty/Staff; Alumni; and Students.
Dean's Office and Departments
The Dean's Office at the Neag School of Education is pleased to announce the recipients of the 2017 Dean's Research Incentive Awards (DRIA), awarded to the following faculty members:
Michele Back — "Translanguaging and Multilingual Ecology:  Scaffolding Success in Linguistically Diverse Schools." Amount:  $4,970
Milagros Castillo-Montoya — "Teaching Through Diversity:  Faculty Professional Development for Teaching Racially and Ethnically Diverse College and University Students." Amount:  $5,000
Cara Bernard and Joseph Abramo — "Diversifying Music Educators:  Creating Frameworks and Best Practices for Recruiting and Retaining Urban Students and Students of Color." Amount: $4,334
Kudos to the more than 100 students who made the Neag School Dean's List for Spring 2016.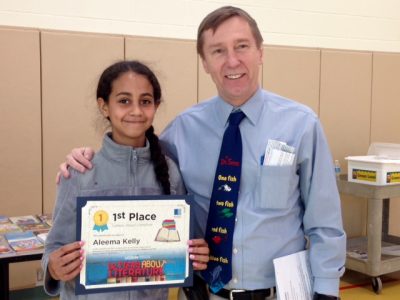 Department of Curriculum and Instruction (EDCI)
The winners for the State of Connecticut's Letters About Literature contest, which was sponsored by the Neag School, were announced. Aleema Kelly from CREC Montessori Magnet School in Hartford, Conn., was the national winner for grades 4-6. She will receive a $1,000 cash price from the Library of Congress.
EDCI faculty, staff, and students held a Curriculum and Instruction Rock Concert on May 2, at Pub 32 in Storrs, Conn. The concert featured two bands, "The Vygotsky" (including Notorious ZPD) with faculty and staff, along with "The Muzikidz," with fifth-year music education students.
EDCI faculty in the Educator Quality Group hosted Dr. Audrey Amrein Beardsley on April 28 at the Storrs campus for a conversation about value-added models, measurement of teaching, and public engagement.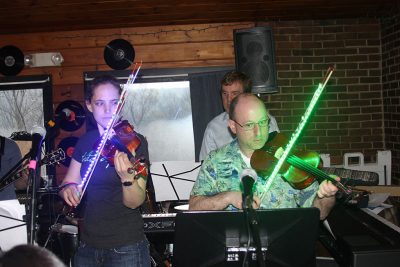 The third annual Teacher Education Redesign Partner Summit was held on May 18 in the Gentry Building. The Summit allowed for the Teacher Education Unit to work with administrators and teachers from Neag School's partner schools to integrate the core practices into Neag School's University courses and clinical placements.
Department of Educational Leadership (EDLR)
Former Neag School faculty member and current director of Urban Education at the University of Massachusetts, Jason Irizarry, came back to the Storrs campus for a presentation on "American Dreams: Latin@ Students, Ethnic Studies, and the Potential of Youth Participatory Action Research" in April. The event was co-sponsored by UConn's Center for Education Policy Analysis (CEPA) and El Instituto. Irizarry is returning to the Neag School as faculty in the fall.
UCAPP has been awarded a $20,700, four-month planning grant from the Hartford Foundation for Public Giving to support a collaborative, research-based process to augment the program for aspiring school administrators to help strengthen family, school, and community engagement. Read more here.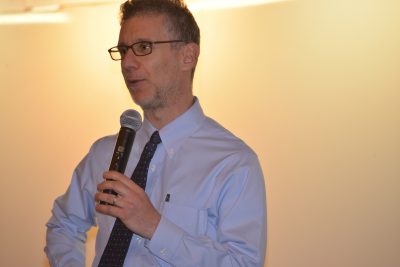 Department of Educational Psychology (ESPY)
The 6th annual Modern Modeling Methods (M3) Conference was held on the UConn Storrs campus in May. Andrew Gelman, professor of statistics and political science and director of the Applied Statistics Center at Columbia University, was a keynote speaker. The M3 Conference is an interdisciplinary conference designed to showcase the latest modeling methods and to present research related to these methodologies. See the Facebook photo album from the event here.
CBER faculty and students participated with the 6th Annual CBER Research Symposium in May. The event included a keynote presentation with Drs. John & Michelle Hosp, along with a doctoral research poster session. Check out the Facebook photo album from the event here. Faculty and students from CBER also hosted the 2016 Northeast PBIS Network Leadership Forum in Groton, Conn. in May. Numerous CBER faculty members and doctoral students presented at the Council for Exceptional Children national conference in April St. Louis, Mo. See the Facebook album from the event here.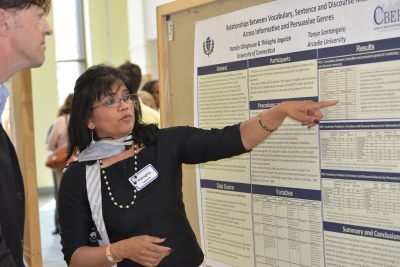 The 28th Annual Postsecondary Disability Training Institute, a sold-out event, was held in Philadelphia in June. The annual conference is held to assist concerned professionals in meeting the unique needs of college students with disabilities.
The Teaching and Learning with iPads Conference was held in May at the Storrs campus. The timely and informative one-day event is held annually for K-12 educators.
Faculty/Staff
Melissa Bray co-wrote Picture Perfect: Video Self Modeling for Behavior Change, which will be available this month through Pacific Northwest Publishing.
Tutita Casa co-directed the NSF-funded Mathematics Task Force, which recently published a white paper, "Types of and Purposes for Elementary Mathematical Writing: Task Force Recommendations," available in full here. The task force also produced a video about the recommendations, which appeared as part of the 2016 NSF STEM For All Video Showcase in May.
Milagros Castillo-Montoya was appointed interim director of the Neag School's Higher Education and Student Affairs (HESA) program for one year.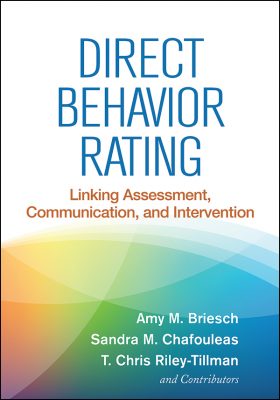 Sandra Chafouleas co-wrote Direct Behavior Rating: Linking Assessment, Communication, and Intervention (Guilford Publications, 2016). She also was recently elected incoming president of the Society for the Study of School Psychology (SSSP). The purpose of SSSP is to advance basic and applied scientific research, disseminate research findings to broad audiences, and foster communication about the specialty of school psychology. Her term begins in 2017 as president-elect.
Shaun M. Dougherty spoke last month about his recent Fordham Institute report on career and technical education (CTE) at the National League of Cities Institute for Youth, Education & Families' Mayors' Education Policy Advisors Network in Phoenix.
Preston Green's co-authored paper "School Vouchers and Tax Benefits in Federal and State Judicial Constitutional Analysis" has been accepted for publication by the American University Law Review.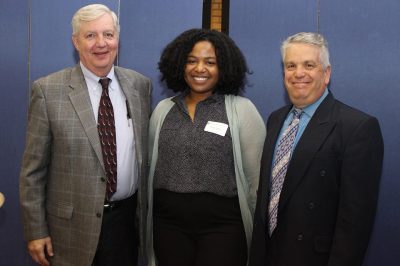 Rashea Hamilton, a research scientist with the National Center for Research on Gifted Education, was selected as the recipient of the 2016 William E. Loadman Outstanding Dissertation Award for Educational Psychology at The Ohio State University. This award is given annually to the Ph.D. student who has completed and defended the most outstanding dissertation in each academic area during the previous year.
Allison Lombardi presented at the American College Personnel Association (ACPA) Convention in Montreal in March with graduate assistant Adam Lalor and Lyman Dukes '95 MA, '01 Ph.D., professor at University of South Florida, St. Petersburg. The title of this presentation was "Disability in Higher Education: A Primer for Student Affairs Professionals."
Jennifer McGarry was recognized with the Connecticut Campus Compact Community Engaged Scholarship Award. The annual award honors representatives of Connecticut Campus Compact's member institutions who exemplify the public purposes of colleges and universities by deepening their ability to implement all forms of public engagement, providing civic pathways to academic and career success, and nurturing a culture of engaged citizenship on campus and within communities. It was presented at the Civic Action Summit, held in June at Southern Connecticut State University.
Jennifer Michno co-presented a webinar on "Measuring and Assessing School-wide Leadership" for UCEA in April.
HESA faculty, staff, and students celebrated the outstanding contributions of Sue Saunders to UConn and the HESA program at a retirement celebration in May at the Storrs campus. See photos from the event here.
An interview featuring George Sugai was recently featured in an article titled "Tuning in to High-Fidelity Interventions: A Conversation with George Sugai" in Intervention in School and Clinic (2016). Sugai also recently provided technical assistance in a nationwide initiative with the Jamaican Ministry of Education and UNICEF, which are supporting efforts in Jamaican schools to improve overall school climate and academic attainment for all students. This video represents one example of initial implementation impact of the school-wide positive behavior interventions and supports approach in Jamaica.
Jennie Weiner and Laura Burton's paper "The Double Bind for Women: Exploring the Gendered Nature of Turnaround Leadership" was accepted to the Harvard Educational Review for publication in September.
Suzanne Wilson presented at a one-day Michigan State University Education Policy Center conference titled "The Changing Face of Teacher Preparation" in April. Watch video of one of her presentations here.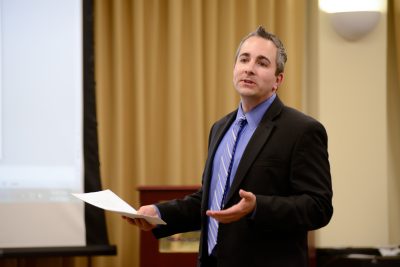 Sarah Woulfin led a research symposium with Ed.D. educational leadership students, where they shared findings from their course inquiry projects. The second annual Neag Ed.D. Research Symposium, sponsored by the Department of Educational Leadership, was held in April. Current students, alumni, and faculty joined to share research findings and to celebrate students' progress. Regina Hopkins '16 Ed.D. and Angela Rossbach '15 Ed.D. spoke about their capstone projects. Members of the '15 cohort presented findings from projects from their qualitative inquiry course with Woulfin.
At the May faculty-staff meeting, Neag School employees were recognized for their milestone years of service. Congratulations to the following:
10 Years
Michele Femc-Bagwell; Robin Grenier; Tom Levine; Sue Saunders (retired); Brandi Simonsen; Dan Stolzenberg; George Sugai; j. Zack
15 Years
Sandy Bell; Sandy Chafouleas; Don Leu; Cheryl Lowe; Eliana Rojas; Kim Shirshac
20 Years
Dianna Geissert; Judith Mathews
25 Years
Michael Young
35 Years
Scott Brown
Congratulations to our recent retirees, as well:
Linda Neelly
Xae Alicia Reyes
Joanne Roberge
Sue Saunders
Students
The second cohort of Dean's Doctoral Scholars, arriving this fall, has been announced:
Dakota Cintron — West New York, N.J.
Robert Cotto Jr. — Hartford, Conn.
Alexandra Lamb — Brooklyn, N.Y.
Josue Lopez — Windham, Conn.
Xin Xu — Boston, Mass.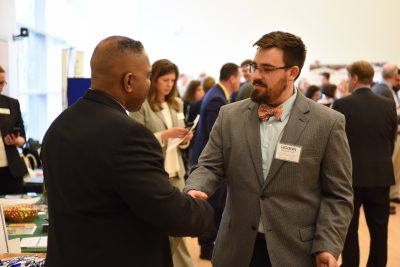 The Neag School hosted its annual Education Recruitment Career Fair in April on the Storrs campus. Representatives from 58 school districts from across the state of Connecticut participated.
IB/M student Alexandria Jabick was recognized last month by the UConn Women's Center with the Outstanding Senior Woman Award. The award, sponsored by the Woman's Center, alumni, and university provost, is given each year to one female student from each School.
Kaitlin Jenkins, a junior in elementary education, received an IDEA Grant. Her project "Empathy in Young Adult Versus Classical Literature: An analysis of Teachers' Choices" will explore teaches' choice of classroom literature (classical versus young adult literature) and the types of empathetic responses they want to elicit from their students. The project comprises an empirical research study, a literary analysis, and an original curriculum guide.
Jess Mala, a doctoral student in sport management, received the Edward Victor Gant Scholarship through UConn's Student Life Awards.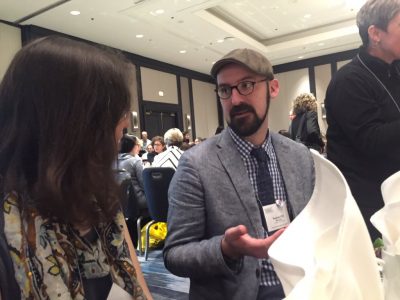 T.J. McKenna, a doctoral student in curriculum and instruction, was selected as a national Research + Practice Collaboratory Fellow. Through this award, McKenna was supported to travel to the National Association of Research in Science Teaching (NARST) Conference in Baltimore in April to increase exchange and collaboration among STEM educators and educational researchers. As an R+P Fellow, he received up to $2,000 to attend the 2016 NARST educational conference in order to meet and learn from other STEM educators and researchers. In May, he was also featured as a representative of the Connecticut Science Center, where he serves as staff scientist, during a recent WSFB "Science Sunday" segment.
Jennifer O'Brien, a junior in elementary education, received a SURF Grant. Her project is "A Study of Parent Perceptions of Advanced Academic Potential in the Early Grades."
Amit Savkar, a doctoral student in the MEA program and associate professor in residence for UConn's Department of Mathematics, has been named a Teaching Fellow by the Center for Excellence in Teaching and Learning (CETL). Savkar has a Ph.D. in mechanical engineering and runs the University's introductory calculus sequence, for which he won the award.
Kathleen Williamson, a doctoral student in the school psychology program, was awarded a scholarship from the UConn Chapter of Phi Delta Kappa. Her research focuses on the use of specific praised as a classroom management strategy.
Alumni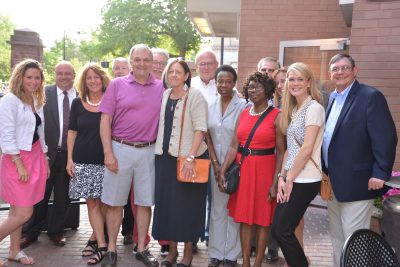 The Neag School of Education's Alumni Society hosted a reception earlier this month for current and former board members in honor of Dean Richard Schwab, who has returned to the faculty after serving as dean for a total of 14 years. The reception was held at Salute Restaurant in Hartford, Conn. See photos from the event here.
Recent graduates from the Teacher Certificate Program for College Gradates (TCPCG) performed the play "The Importance of Being Earnest" at the UConn West Hartford campus in May. Ticket sales from the play benefited the Valerie J. Pichette Scholarship Fund. Check out a few photos from the event here.
Congrats to recent HESA graduate, Ryan Baldassario '16 MA on receiving the Graduate Student of Excellence Award from UConn's Division of Student Affairs. The award recognizes a graduate student who has gone above and beyond expectations or honors a special, unique or extraordinary effort s/he has made within an assistantship or position.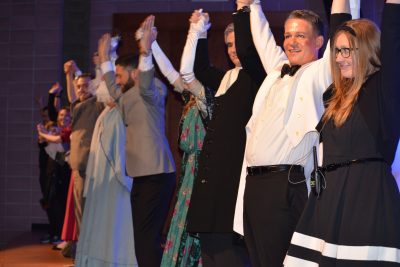 Kelly Brouse '07 (ED), '08 MA, '14 6th Year has been appointed principal at Bugbee Elementary School in West Hartford, Conn. She is currently the curriculum specialist at Morley School in West Hartford.
Ann Carabillo '12 ELP, currently the chief academic officer for the Consolidated School District of New Britain, Conn., has been named deputy superintendent for Greenwich Public Schools.
Miguel Cardona, '01 MA, '04 6th Year, '11 Ph.D., serves as assistant superintendent in Meriden, Conn. where the John Barry Elementary School was profiled by the National Center on Time & Learning. Through being part of the administrative leadership team, Cardona has seen his school experience the benefits of longer school days.
Nancy Cole '05 MA, '09 6th Year was recognized by the Connecticut Association of School Business Officials with the 2016 Connecticut Celebrated School Business Official Award. Cole, who has worked for the school district of Putnam, Conn., for more than 30 years, receives the award at the organization's annual meeting this month.
Melissa Cyr '04 BS (CLAS), '12 6th Year has accepted a position as assistant principal at Bacon Academy, in Colchester, Conn. Cyr has 12 years of experience in education, including most recently serving as principal at Natchaug School in Willimantic.
Eileen Eustis '05 6th Year has been appointed assistant principal at Conrad High School in West Hartford, Conn. She is currently the assistant principal at Simsbury High School.
Keely (Nearpass) Floyd '14 MA, career consultant at the Health and Life Sciences Advising Center at Indiana-University-Purdue University Indianapolis, was named Outstanding New Professional by the Career Development Professionals of Indiana association.
Michael S. Griffin, '88 6th Year, '93 Ph.D., superintendent of Roman Catholic schools in the Diocese of Fall River, Mass., has been named head of Catholic schools in the Archdiocese of Hartford, Conn. He will take over as acting superintendent July 1, and begin as superintendent Aug. 3.
Stephen Kilgus '06 (CLAS), '07 MA, '11 6th Year, '11 Ph.D., assistant professor of school and counseling psychology at the University of Missouri, was selected for the Lightner-Witmer Award from APA's Division 16. The award is given to young professional and academic school psychologists who have demonstrated scholarship that merits special recognition. 
Joseph LaBarbera '07 (CLAS), '15 6th Year was named principal at East Hartford's Silver Lane Elementary in East Hartford, Conn. He is currently the curriculum specialist at Wequonnoc Arts and Technology Magnet School in Norwich. He also taught third and fourth grade in Norwich and was a resident principal at Uncas Elementary School through the UCAPP Residency.
Gary Lotreck '86 (CLAS), '90 MA, '00 6th Year was selected as the Hartford Teacher of the Year. Lotreck has taught in the Hartford school system for 27 years, including at Hartford Public High School and Pathways to Technology, where he started a community service club. In recent years, he served as a teacher-in-residence for English language arts and writing. 
Tomas Ramirez '07 Ph.D. was named principal of Bassick High School in Bridgeport, Conn. The Cranston, R.I., resident worked for the Providence Public School District in a number of capacities from 1986 up until last year. He previously served as a high school science teacher, middle school principal, central office administrator, and interim superintendent. Since 2015, he has been a consultant on leadership assessment for Education Leadership Associates.
Michael Seal '10 ELP was named principal at Vinton Elementary School in Mansfield, Conn. Mike has 20 years of elementary teaching and administrative experience in Connecticut, New York, and California. This includes being a founding member of The School at Columbia University, spending three years as a fifth-grade teacher at Willington's Hall Memorial Middle School and five years as principal in South Windsor at Pleasant Valley Elementary School.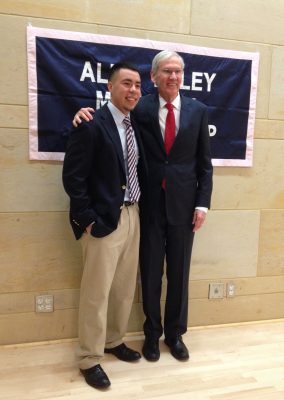 Orlando Valentin '15 (ED), '16 MA is the third Meriden resident to join the Alma Exley Scholarship Scholar family. He was recognized at a ceremony at the Mark Twin House & Museum in May in Hartford, Conn. In accepting the honor, Valentin announced that he had accepted a position as a fourth-grade teacher at Casimer Pulaski Elementary School in his hometown of Meriden, Conn. Read more about him here.
Sharon Ware '07 Ph.D. accepted a tenure-track special education position at St. Joseph's University in West Hartford, Conn. Most recently she was an assistant research professor at the Neag School.
In Memoriam
David T. Butterfield '75
Joseph G. Cipollini '89
Joyce G. Don '54
Bruno E. Giordano '51
Ruth Mary A. Parrett '58
Patricia Z. Pesce '73
Lorene Pettyjohn '71
Patricia Pringle '58
Louis M. Ruggiero '57
George B. Saxton '51
Pamela M. Shick '09
Sara E. Thai '91
Robert V. Wodatch '62
Gary Youell '72