Congratulations to our Neag School alumni, faculty, staff, and students on their continued accomplishments inside and outside the classroom. If you have an accolade to share, we want to hear from you! Please send any news items and story ideas to neag-communications@uconn.edu.
In addition to the Dean's Office and Department achievements, explore this edition's list of Accolades for the following: Faculty/Staff; Alumni; Students, as well as In Memoriam.
Dean's Office and Departments
Dean Gladis Kersaint, along with current Neag School students Symone James and Anna Ecceles, joined colleagues from fellow member institutions of the Connecticut American Association of Colleges for Teacher Education (AACTE-CT) for a Hartford Day on the Hill in March to discuss the Connecticut Educator Preparation Initiative. Neag School alum Nathan Quesnel '02 MA, superintendent of East Hartford Public Schools, also participated.
For the second year in a row, the Neag School remains in the top 20 public graduate schools of education in the United States, according to the 2018 U.S. News & World Report's Best Graduate School rankings.
The Neag School Alumni Board hosted its annual Neag School Alumni Awards Celebration in March. Six outstanding Neag School graduates were honored at a sold-out reception held on the Storrs campus. Find photos, videos, and more here.
The research of more than 70 Neag School faculty and graduate students will be presented at the AERA Annual Meeting in San Antonio in late April. Find more information here, including a list of all Neag School-affiliated presenters. See below for additional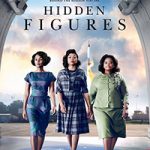 faculty AERA-related accolades.
The Neag School, in conjunction with UConn's Residential Hall Association and Student Union Board of Governors, hosted a screening of "Hidden Figures" in March on the Storrs campus. Following the film screening, Neag School's Dean Gladis Kersaint facilitated a discussion regarding underreprented groups in STEM including women and people of color.
Department of Curriculum and Instruction (EDCI) and Teacher Education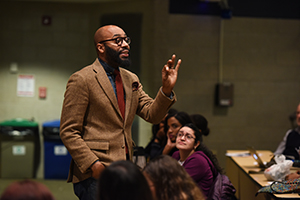 Student leaders in Teacher Education's Leadership in Diversity (L.I.D.) organized its 2nd Annual Conference on Multicultural Education and Culturally Responsive Teaching at the Storrs Campus in March. The event, themed "Liberation Starts With Education" featured keynote speaker Christopher Emdin, associate professor in the Department of Mathematics, Science and Technology at Teachers College, Columbia University, and author of For White Folks Who Teach in the Hood … and the Rest of Ya'll, Too (Beacon, 2016). See photos from the daylong conference.
Department of Educational Leadership (EDLR)
The Center for Education Policy Analysis Speaker Series hosted three speaker sessions in recent weeks, featuring Dania Francis of University of Massachusetts — Amherst, Jorge Aguerro of UConn's economics department, and Susanna Loeb of Stanford University. Check out photos and videos from past speakers' presentations.
CommPACT partner school Bassick High School in Bridgeport, Conn., has started to host monthly Community Collaboratory meetings. The kickoff meeting held in January included 30 people from across the local community who are working with students and families.
Students in the sport management program welcomed to the Storrs campus ESPN's director of acquisitions and programming Brent Colborne '04 (ED) and a group of ESPN's programming staff for a networking event with current sport management students this February. Read more here.
Jennie Weiner, Sarah Woulfin, and Morgaen Donaldson, with the help of graduate students Alex Lamb, Shannon Holder, Daron Cyr, and Sasha Davis, completed a report for the Connecticut Council for Education Reform (CCER) on the Alliance District Plans. The report was presented to the governor and Connecticut State Department of Education, and Jennie Weiner attended a presentation session with the Urban Superintendent Alliance on the report in March.
Joanne Manginelli has been named program coordinator for the Wallace Foundation's University Preparation Program Initiative (UPPI) in the Department of Educational Leadership. Last fall, the Wallace Foundation selected UConn to participate in a $47 million national initiative to to research, improve upon, and change the way that principals are trained. Read more about Manginelli here.
Department of Educational Psychology
The Black and Puerto Rican Caucus; Commission on Women, Children, and Seniors; and Commission on Equity and Opportunity jointly presented on the current status of the Connecticut K-3 Literacy Initiative (CK3LI) during a Literacy Forum at the state Capitol in March. Michael Coyne provided an update on CK3LI's research and public engagement efforts. Check out the forum's agenda at s.uconn.edu/litforum. View the CK3LI video below:
The Center for Behavioral Education and Research (CBER) hosted a Breakfast Brown Bag event titled "Squeezing Water From a Stone: Getting Research From School Collaborations," featuring Devin Kearns and Adam Feinberg, at the Storrs Campus in March.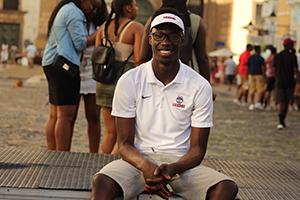 The First Year Programs and Learning Communities' ScHOLA2RS House, led by Erik Hines, traveled to the Bahia region of Brazil during spring break to learn about the low access rate to higher education for Afro-Brazilian adolescents. A few students from UConn's Engineering House joined ScHOLA2RS House on this excursion. This education abroad trip was conducted in conjunction with The Ohio State University's Office of Diversity and Inclusion. Students from both UConn and OSU traveled to Salvador, Morrow De Sao Paulo, and Gamboa, and engaged in a myriad of activities centered around understanding Afro-Brazilian culture and educational disparities in the Bahia region.
Faculty/Staff
Scott Brown co-presented two poster sessions with alum Kimberly Lawless '94 MA, '96 Ph.D at the International Congress of Psychological Science, in March in Vienna, Austria.
Laura Burton served as a grant reviewer for the Social Science Humanities Research Council, Insight Grants, in Canada in January. She also co-published, with other colleagues, "Managing and Leading in Sport Organizations" in Contemporary Sport Management (6th Edition, Cloth Pass/Kycd).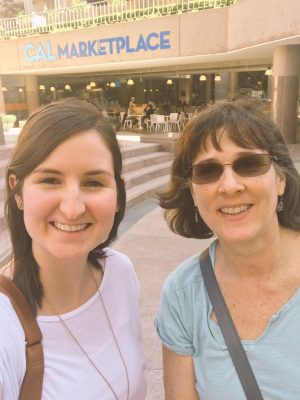 Todd Campbell co-published "Modeling as an Anchoring Scientific Practice for Explaining Friction Phenomena" in the February issue of The Physics Teacher. Campbell also co-presented three sessions at the National Science Teachers Association Conference in Los Angeles this March. He was joined by students TJ McKenna, Laura Rodriguez, and Victoria Schilling, who also presented with Campbell and other colleagues at the conference.
Tutita Casa co-published "Why Should Students Write in Math Class?" in the February issue of ASCD's Educational Leadership journal.
Sandra Chafouleas co-published "Progress Monitoring the Effects of Daily Report Cards Across Elementary Secondary Settings Using Direct Behavior Rating" in Assessment for Effective Intervention in February.
Michael Coyne has been named an editor-in-chief of Elementary School Journal, which is published by the University of Chicago Press. Suzanne Wilson and Sarah Woulfin also join the newly appointed editorial team as associate editors.
Morgaen Donaldson served on AERA Division L dissertation of the year committee.
Shaun Dougherty presented two sessions at the 2017 Spring Conference of the Society for Research on Educational Effectiveness (SREE) in Washington, D.C., in March. He also was a part of three different three sessions at the Association for Education Finance and Policy (AEFP) annual conference in Washington, D.C., in March. Morgaen Donaldson and Sarah Woulfin had work presented at the AEFP Conference as well. A National Bureau of Economic Research paper co-published by Dougherty and titled "Objective Course Placement and College Readiness: Evidence from Targeted Middle School Math Acceleration" was also updated and made available this past month.
Justin Evanovich; Patricia Bellamy, an assistant director for Husky Sport; and Cassandra Therriault, a sport management graduate student, co-presented "Strategic Integration of Physical Activity and Vocabulary Enhancement" at the Literacy Essential Conference in New Britain, Conn., in April.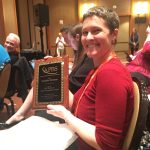 Jennifer Freeman received the Association for Positive Behavior Support (APBS) Ted Carr Award at the APBS Annual Conference in March in Denver. The annual award is given to an early career researcher whose work in positive behavior support reflects conceptual sophistication, applied relevance, and promise of substantial contribution to the field.
Rachael Gabriel co-published "Three Directions for Disciplinary Literacy" in the February issue of ASCD's Educational Leadership journal.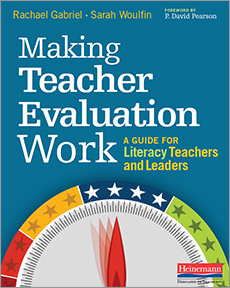 Rachael Gabriel and Sarah Woulfin published a new book titled Making Teacher Evaluation Work: A Guide for Literacy Teachers and Leaders (Heinemann Publishers) in February. They were featured on the Heinemann Podcast, discussing the book, as well as on the Heinemann Blog. A reception — as well as a workshop for literacy teachers and school leaders — will be held on April 20. Find more information and RSVP here.
Richard Gonzales presented at the preconference for the annual American Association of Colleges for Teacher Education (AACTE) meeting in Tampa in February. The Neag School, along with Western Kentucky University, were the first institutions to represent the Wallace Foundation University Principal Preparation Initiative at a national event. Read more about the initiative here.
Preston Green served as a panelist at the "200 Years in Review: Education and the Mississippi Constitution" symposium held by the Mississippi College School of Law, in Jackson, Miss., in March. In addition, Green's research on charter schools was presented as part of the Oxford Education Research Symposium, held in Oxford, U.K., in March.
Robin Grenier, co-published with a colleague "A Case of Public Pedagogy in Icelandic Museums" in the journal of Studies in the Education of Adults.
Jean Gubbins provided testimony on "An Act Concerning Services for Gifted and Talented Students" (Raised Bill No. 911) to the state of Connecticut's General Assembly in Hartford, Conn., in February.
Elizabeth Howard served as a guest speaker at the Educational Collaborative for International Schools (ECIS)/English as a Second Language and Mother Tongue committee's annual conference in Copenhagen, Denmark, in March. She was also recognized for her outstanding contributions to the field of dual language education by the Massachusetts Association of Bilingual Education (MABE) at its 2017 Southern New England Regional Dual Language Conference in March.
Joshua Hyman hosted Leslie Torres-Rodriguez, acting superintendent of Hartford Public Schools, in his Economics of Education Reform class in April, where Torres-Rodriguez spoke to students about her experience and on topics from the class.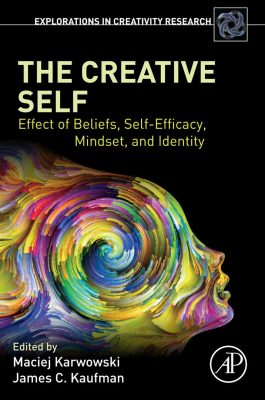 James Kaufman co-published The Creative Self: Effect of Beliefs, Self-Efficacy, Mindset, and Identity (Academic Press) in February.
James Kaufman and Ronald Beghetto co-published, along with another colleague, a chapter titled "The Four-C Model of Creativity: Culture and Context" in the book The Palgrave Handbook of Creativity and Culture Research (Palgrave MacMillan, 2017).
Mark Kohan was a panelist at the Humanities in Action with the UConn Initiative on Campus Dialogues at the Storrs Campus in March.
Allison Lombardi co-authored with alum Adam Lalor '16 Ph.D. a chapter titled "Faculty and Administrator Knowledge and Attitudes Regarding Disability" in Disability as Diversity in Higher Education: Policies and Practices to Enhance Student Success (Routledge, 2017), released this past February. Lombardi also served as a panelist for a webinar on college readinesss for students with disabilities, held by the National Technical Assistance Center on Transition in February. In March, she and CBER student researcher Graham Rifenbark co-presented "Combining College Readiness and Reading in a Blended Learning Context for Adolescents With and Without Disabilities" at the 2017 Spring Conference of the Society for Research on Educational Effectiveness (SREE), held in Washington, D.C.
Jennie McGarry attended the annual conference of The Research Universities Civic Engagement Network on behalf of UConn's Office of Public Engagement at Stanford University in February.
Jennie McGarry and Justin Evanovich co-published with Rhema Fuller '06 (BUS), '08 MA, '11, Ph.D.; Cassandra Coble '14 Ph.D.; and current sport management graduate student Garret Zastoupli "Action Research in a Campus-Community Partnership: Lessons Learned" in the journal of Research Methods Case Studies.
At a time when demand for evaluation across a variety of fields — including education, public health, and development — is at an all-time high, Bianca Montrosse-Moorhead has co-published "Toward the Development of Reporting Standards for Evaluations" in the American Journal of Evaluation. Evaluation quality and credibility are among the fundamental issues in evaluation, with current international and national conversations centered on concerns regarding who is meeting increased demand for evaluation — and how. Montrosse-Moorhead and her co-author put forth two arguments in the article: First, there is a legitimate need in the field of evaluation to establish standards specifying the minimum, evaluation-specific elements that an evaluator must report in order for stakeholders to make an informed, sound judgment regarding the quality and credibility of the evaluation being reported. Second, based on their research, she and her co-author propose a set of standards, which they term the CHecklist for Evaluation-Specific Standards (CHESS), as a viable candidate for meeting that need for reporting evaluation standards.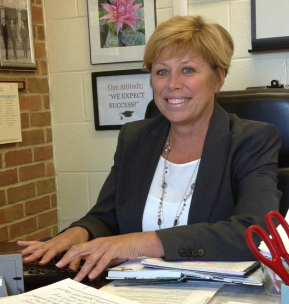 Grace Natham, a mentor with the UCAPP Plus-New Haven program, has been named Regional Principal of the Year by Magnet Schools of America. She has been the principal of Quinnipiac Real World Math STEM Magnet School since 2012.
Blanca Rincón has been elected to serve as a directorate member for ACPA's Commission for Professional Preparation. She has also been invited to serve on the programming committee for AERA Division J.
Joseph Renzulli gave the keynote address on "The Schoolwide Enrichment Model as a National Plan For Talent Development In Chile" at Universidad Austral de Chile in March in Valdivia, Chile. He also gave three other keynote addresses in March, one at the British School Association, in New Delhi, India; another for Congresso Internazionale, Universita di Pavia, in Pavia, Italy; and a third this month at the International Congress For Gifted and Talented in Istanbul. Renzulli published a chapter titled "Developing Creative Activities Across All Areas of the Curriculum" in Nurturing Creativity In The Classroom (Cambridge University Press, 2017).
Christopher Rhoads published "Coherent Power Analysis in Multi-level Studies Using Parameters From Surveys for the Journal of Educational and Behavioral Statistics in April.
Rene Roselle was a participant on a major form panel titled the Clinical Practice Imperative: Conversations with AACTE's Commission, which took place at the AACTE Annual Meeting in Tampa, Fla., in March.
Lisa Sanetti co-authored with Melissa A. Collier-Meek '08 (CLAS), '09 MA, '11 6th Year, '13 Ph.D. and Lindsay M. Fallon '09 MA, '11 6th Year, '13 Ph.D. "Incorporating Applied Behavior Analysis to Assess and Support Educators' Treatment Integrity" in the February issue of Psychology in the Schools.
Del Siegle and Betsy McCoach co-published, along with another colleague, "Why I Believe I Achieve Determines Whether I Achieve" in the March issue of High Ability Studies.
A video of Brandi Simonsen's plenary session, titled "Classroom PBIS: Make Every Minute Count," presented at the PBIS Leadership Forum held in Rosemont, Ill., in October, has recently been made available to view online.
George Sugai presented on multi-tier systems of support, school climate, and their link to academic and social behavior success at the "Creating Safe, Supportive Learning Environments for Children with Disabilities" event hosted by the Office of Special Education Programs in March. He also presented "Addressing the Social and Behavioral Needs of All Students" at the University of Sydney Education and Social Work Dean's Lecture Series in Syndey, Australia, in April. In addition, Sugai's work in assisting with a nationwide effort to improve school climate and academic attainment in Jamaican schools has recently been featured by several media outlets. Read more about the school-wide positive behavior interventions and supports work in Jamaica here and or check out the video featured in this UNICEF blog.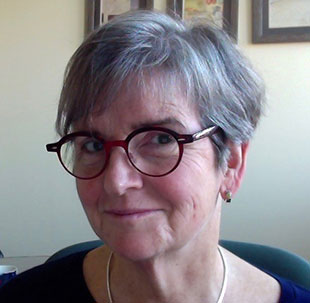 Jennie Weiner and Sarah Woulfin co-published "Controlled Autonomy: Novice Principals' Schema for District Control and School Autonomy" in the Journal of Educational Administration.
Suzanne Wilson was named by the American Educational Research Association as one of 14 2017 AERA Fellows. AERA Fellows, nominated by their peers, are selected on the basis of their notable and sustained research achievements. She is joined by 13 other scholars from across the country, who will all be inducted on April 28 during the AERA 2017 Annual Meeting in San Antonio.
Sarah Woulfin, along with doctoral student Britney Jones-Lawal and Rachael Gabriel, published "The Terrain of Intermediary Organizations' Professional Development Offerings" in Professional Development in Education in March.
Students
Joshua Abreu, an educational leadership doctoral student, as well as Professor Ronald Beghetto, were presenters at the UConn TEDx Conference at the Storrs campus in April. Read more about Abreu and the topic of his TEDxUConn talk, which focused on how criminal justice can be reformed by using liberal education.
Higher Education and Student Affairs grad Louis Cameron III '16 MA is now serving as a resident director at Boston College. The Department of Educational Leadership's Carissa Rutkaukas recently caught up with him; read more about his story here.

Chelsea Connery '13 (ED), '14 MA, now a doctoral student in the Neag School, is serving on this month's UConn Science Salon panel, titled "Throwing It All Away: America's Food Waste Epidemic." Find more information about the event at sciencesalon.uconn.edu.
Robert Cotto co-published a review of the book Why Busing Failed: Race, Media, and the National Resistance to School Desegregation in the January issue of History of Education Quarterly.
Brianna Hennessy, an educational psychology graduate student, has been chosen to receive one of UConn's Outstanding Scholars Program (OSP) Fellowship awards for the 2017-18 academic year. The OSP Fellowship seeks to recruit and enhance the most academically qualified and promising students entering UConn who are applying to doctoral programs.
Rachel Hill '17 (ED) is joining the professional soccer club, Orlando Pride, after graduation.
Rachel Holden '16 (CAHNR), an aspiring agricultural educator who is currently a student in the Neag School's Teacher Certification Program for College Graduates (TCPCG), was featured on the College of Agriculture, Health, and Natural Resources blog. Check out her story here.
Kristen Juskiewicz, a graduate student in the Measurement, Evaluation, and Assessment program, has been accepted for a summer internship program with the U.S. Government Accountability Office in Washington, D.C.
Current sport management graduate student Pat McKenna, who also serves as associate director of athletics communications for UConn Athletics, penned a piece for the Department of Educational Leadership website about the demands on student-athletes' time during the weeks leading up to the NCAA Final Four.
Amy Miller, a current UCAPP student, has been appointed head of the English department at Farmington High School, in Farmington, Conn.
Jacqueline Ose '18 (ED, CLAS) has been selected as a UConn IDEA grant recipient, for her project Effect of Advanced Placement Incentive Programs in Connecticut High Schools. For the project, she will evaluate the effects of Advanced Placement incentive programs instilled in Connecticut high schools to understand the impact this monetary program has had on students, teachers, and schools.
Sofia Read and Charles Macauley, graduate students in the sport management program, moderated the latest "Beyond the Field" series event, featuring political sportswriter David Zirin. Read more about the event. The next lecture in the "Beyond the Field" series will feature David Leonard of Washington State University and will take place April 27 at 4 p.m. in the Dodd Center's Konover Auditorium.
Paul Wettemann '18 (ED), a sport management student and chief marketing officer of the student-run Sport Business Association (SBA), was featured on the Department of Educational Leadership website in a recent piece by UConn student Maggie McEvilly.
Alumni
Louise Berry '52 (CLAS), '61 (ED), '80 JD is being recognized by the town of Brooklyn, Conn. by having School Street renamed in her honor, in recognition of her retirement as superintendent. Berry retired after 34 years as superintendent and almost 60 years working in the Brooklyn (Conn.) school system.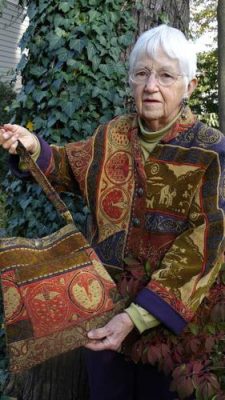 Dyllis (Schlosser) Braithwaite '51 (ED) has an exhibit of her wearable art at the Windham Textile and History Museum in Windham, Conn., until May. The exhibit was curated by Laura Crow, a recently retired UConn professor of costume design.
Bridget Carnemolla '13 Ed.D. was recognized as Watertown (Conn.) Chamber of Commerce's Community Leader of the Year. Carnemolla has been superintendent of Watertown Schools since 2014. She previously was principal of Watertown High School, where she oversaw the budget, operations, staff and teaching of 957 students, one of Connecticut's largest student bodies.
Erin Clark '03 (CLAS), '05 MA, '14 6th Year has been named principal of Enfield High School in Enfield, Conn. She has been an assistant principal at Enfield High School since 2014.
Tom Dubreuil '93 MA joined Penn State Lehigh Valley as director of student affairs. He previously served as assistant director of parent giving at Lafayette College and as director of student affairs at Penn State Schuylkill.
Dana Dudzinska-Przesmitzki '11 Ph.D. was elected to the steering committee of the Academy of Human Resource Development Scholar-Practitioner Special Interest Group.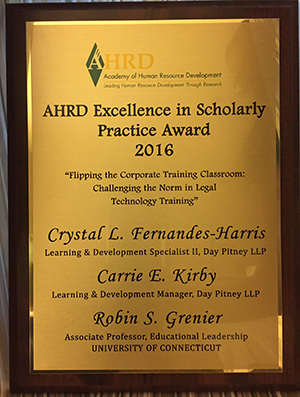 Crystal Fernandez-Harris '13 MA and Robin Grenier were recognized at the Academy of Human Resource Development (AHRD)'s 2017 Annual Conference with the AHRD Excellence in Scholarly Practice Award 2016. The awards are given for excellence in applying scholarly HRD theory and research to practice in a manner that brings measurable improvement to an organization and/or has the potential to advance the field of HRD.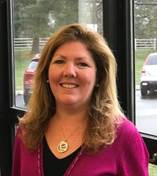 Mary-Teresa Grandville '88 (ED), '00 6th Year was named principal at Greenwich's Parkway School, in Greenwich, Conn. She is currently the assistant principal at North Street School in Greenwich, Conn.
Khalil Griffith, a first-year master's student in sport management, spent time earlier this semester in Kenya, conducting workshops to promote healthy masculinity in villages throughout Kibera, a neighborhood in the city of Nairobi, and working to implement positive youth curriculums in communities. Read more about his experience here.
Allison Hine '09 6th Year has been named principal of Portland's Brownstone Intermediate School, in Portland, Conn. She is currently the assistant principal at Mystic Middle School in Stonington, Conn.
Virginia Hoerle '06 6th Year has been named principal of Oliver Ellsworth School in Windsor, Conn. She has served as an educator in Windsor Public Schools (Conn.) for 18 years.
Aresta Johnson '12 ELP, former deputy superintendent – then interim – in Bridgeport (Conn.), was officially named Bridgeport's superintendent. Johnson, a former pharmaceutical chemist who started her teaching career in Waterbury, first came to the district as a director of science in 2005.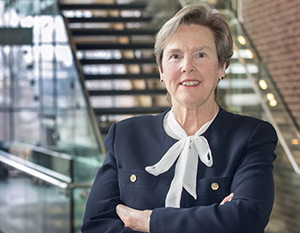 Paula Milone-Nuzzo '80 MS (NURS), '89 Ph.D., dean of the College of Nursing at Penn State, has been named president of MGH Institute of Health Professions. 
Jose Ortiz '99 MA, '00 Ph.D. was named principal of C.B. Jennings Dual Language and International Elementary Magnet School in New London, Conn. Read more.
Kathleen Simoneau '04 (ED), '05 MA has been appointed principal of the Connecticut IB Academy in East Hartford, Conn., effective July 1. She currently serves as assistant principal and middle years programme coordinator at the Connecticut IB Academy and Sunset Ridge School in East Hartford.
Orlando Valentin '15 (ED), '16 MA, a fourth-grade teacher at Casimir Pulaski Elementary School in Meriden, Conn., has been chosen to participate in a study intended to improve teach-preparation programs. Read more here.
Ryan Walstrom '13 6th Year  has been named principal of Gildersleeve Elementary School in Portland, Conn. He is currently the assistant principal at the Pine Grove Elementary School in Avon, Conn.
Jon Welty-Peachey '09 Ph.D., an associate professor at the University of Illinois, hosted a symposium titled "Forming Partnerships and Linkages in Sport for Development and Peace" at the University of Illinois in March at Urbana-Campaign, Ill. Jennie McGarry presented a paper on Husky Sport. Another alum, Alexis Lyras '04 MA, '07 Ph.D., founder and president of Olympism For Humanity Alliance and a faculty member at Japan's Tsukuba International Academy for Sport Studies, also presented at the event. In addition, Welty-Peachey recently co-published a paper with Laura Burton titled "Servant Leadership in Sport for Development and Peace: A Way Forward" in Quest.
Jon Wholley '04 (CLAS), '07 MA recently returned to UConn as part of the football coaching staff, after having been defensive coordinator at Fordham University the past two seasons.
Mike Willie, a graduate student in sport management, has formed a student organization as a first step in starting a wheelchair basketball team at UConn in partnership with the Ryan Martin Foundation.
In Memoriam
William C. Anderson '51
Carlita R. Baldwin '08
Priscilla P. Boivin '79
Deborah Chase '87
Rosalie M. Colman '78
Thomas A. Coleman '70
Audrey L. Conrad '48
James E. Doherty '56
Barbara B. Fleming '48
Allen C. Frazier '58
Nathan S. Goldberg '53
Felix Grzych '57
Peter J. Harrity, Jr. '66
James V. Healey '64
Elizabeth A. Helm '78
Jack A. Huber '74
Richard K. Jepsen '57
Richard S. Kelley '65
Ann O. Kenny '87
Sally Kneeland '55
Philip Langer '57
Stuart J. McEnerney '77
Jeanne A. Meddick '69
Albert J. Mitzak '73
Robert J. Orszak '69
Gail S. Perry '68
Marcia O. Riccio '76
Virginia B. Salzer '77
Kathleen J. Starkey '71
Marilyn P. Turkowski '50
Paul L. Whitley '59