Ashley Robinson, a third-year doctoral student studying learning, leadership, and education policy in the Neag School, and Tashua Sotil '17 (CAHNR), '18 MA, a sixth-year graduate student in its educational psychology program, have been named the recipients of the Neag School of Education Alumni Board Scholarship for 2019.
The Alumni Board Scholarship provides a $1,000 award annually to students enrolled in a Neag School master's, doctorate, or sixth-year program who have proven academic excellence or demonstrated financial need.
"The Neag School Alumni Board Scholarship is an opportunity for alumni who have benefited from the UConn experience to give back to current students who are pursuing advanced educational degrees," says Neag School Alumni Board President Joseph P. Macary '94 (ED), '08 ELP, '16 Ed.D. "This scholarship is a financial incentive and professional recognition to encourage students to achieve their next level of education." 
"Earning my Ph.D. will help me reach my goal of becoming a change agent in higher education, and more importantly, will give me the tools to engage and invite others into similar work."

— Ashley Robinson, Alumni Board Scholarship Recipient
'A Change Agent in Higher Education'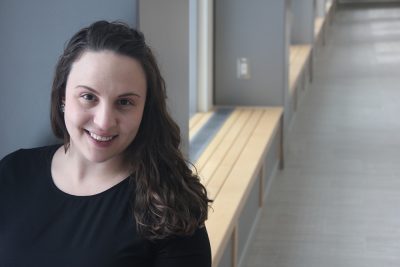 Robinson received her master of education in student development in higher education, with a concentration in social justice and diversity, and a bachelor of arts in English, both from the University of Maine.
Robinson's research agenda focuses on higher education diversity policies and practices, specifically focusing on hate speech and bias incidents in higher educational environments. In addition, she serves as a research assistant with Dorothea Anagnostopoulos on a National Science Foundation (NSF) and Spencer Foundation-funded study of ambitious teaching in elementary math and English language arts, as well as a research assistant with Suzanne Wilson on an NSF-funded project focused on the professional development of science teachers.
Since joining UConn Residential Life in 2012 until she started graduate school in 2018, Robinson served as a residence hall director for approximately 1,000 students and most recently served as the assistant director of residence education, where she oversaw the operation, staffing, and educational programming of three residential life areas covering 2,000 students. During her tenure in Residential Life, she also served as the residential life learning committee chair, where she led the development and implementation of a residential curriculum model.
"Through my graduate studies, I have begun to see the crucial role of inquiry, knowledge creation, and application of research to action," says Robinson, whose goal as an educator is to change society by challenging colleges and universities to be more "equitable and humanizing."
"Earning my Ph.D. will help me reach my goal of becoming a change agent in higher education, and more importantly, will give me the tools to engage and invite others into similar work," she says.
Dedication and Diligence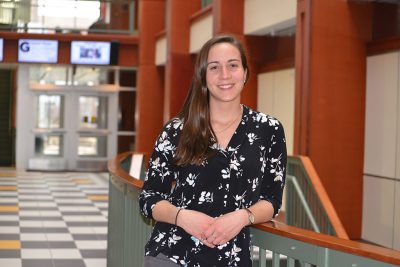 Sotil received her master of arts degree in school psychology from the Neag School in 2018 and her bachelor of science in animal science, with a minor in therapeutic horsemanship education and psychological sciences, from UConn's College of Agriculture, Health, and Natural Resources in 2017. She put herself through college by working numerous jobs, including living in the Kellogg Diary Center for two years, milking the cows at night to pay for her housing.
"It's the values of dedication and diligence that were instilled in me by my parents and teachers that led me to success," says Sotil. "These values carried me through an intense undergraduate and graduate program and will launch me into a lifelong career that I love. It is my goal to help others do the same."
Although Sotil says that she has never considered herself "naturally smart" and has to work hard to "keep up with the brightest students," she managed to complete her undergraduate degree in three years by taking on heavy course loads during the semester, and enrolling in classes over the summers and winter breaks.
As a sixth-year candidate, Sotil is currently taking on a full course load for her school psychology program and graduate certificate in Postsecondary Disability Services. She is also working at the Center for Students with Disabilities (CSD) as a full-time graduate assistant and as a practicum student for 10 hours a week at Glastonbury (Conn.) Public Schools. Next year, she will be interning 40-plus hours, splitting her time between East Hartford (Conn.) Middle School and CSD.
Related Stories: