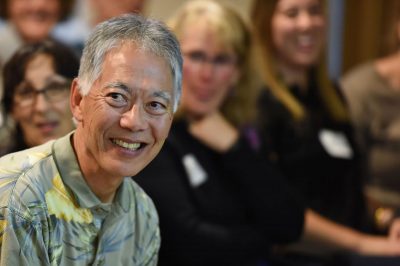 This spring, two longtime faculty members will retire from the Neag School's Department of Educational Psychology and Department of Curriculum and Instruction. In addition, new heads have been named to the Department of Educational Psychology as well as the Teacher Education program for the fall of 2019.
PBIS Expert Sugai Retires
George Sugai, the Neag School's Carole J. Neag Endowed Chair in Behavioral Disorders since 2005, retired on May 1 after serving for nearly 14 years at the Neag School. One of the nation's leading authorities on behavioral disorders, positive behavioral interventions and supports (PBIS), classroom management, and special education, Sugai secured more than 20 funded projects totaling tens of millions of dollars over the course of his tenure at UConn.
He has taught special education courses at the graduate level; has presented at local, national, and international conferences and professional meetings; and has served as an advisor to the U.S. Departments of Education, Justice, and Health and Human Services. His work includes projects in Jamaica, Cayman Islands, New Zealand, Netherlands, Australia, Spain, and Canada, and invitations to present in Japan, England, Netherlands, Germany, and Denmark.
"Professor George Sugai retires from UConn having left an indelible mark on the field of education as one of the prime leaders of PBIS."

— Board of Trustees Distinguished Professor Scott Brown on Professor George Sugai
Former director of the Center for Behavioral Education and Research (CBER) at UConn, Sugai founded the Center, which was approved by the UConn Board of Trustees in 2006. Its mission has been to promote equity and improve educational outcomes for all learners, especially those with, or at risk for, learning and behavioral difficulties, with research efforts focused on four key areas: literacy; positive behavior supports; behavioral health and school climate; and transition and postsecondary education. Since its inception, CBER has secured $55 million in federal and state research grants and contracts, and has engaged schools in all 50 states and 20 countries.
Sugai also is co-director of the widely respected Center for Positive Behavioral Interventions and Supports, funded by the U.S. Department of Education's Office of Special Education Programs and the Office of Elementary and Secondary Education. The Center seeks to improve social, emotional, and academic outcomes for all students, including students with disabilities and students from underrepresented groups.
He earned his M.Ed. in 1974 and his Ph.D. in special education in 1980 from the University of Washington.
"Professor George Sugai retires from UConn having left an indelible mark on the field of education as one of the prime leaders of PBIS, who has prepared thousands educators across the globe to use evidence-based practices to directly impact students by encouraging prosocial behavior, improving academic performance, and promoting positive school cultures," says Board of Trustees Distinguished Professor Scott Brown, head of the Department of Educational Psychology. "His PBIS framework is a signature component of preparing Neag preservice teachers for our nation' schools, having been presented at the White House and at international conferences across the globe."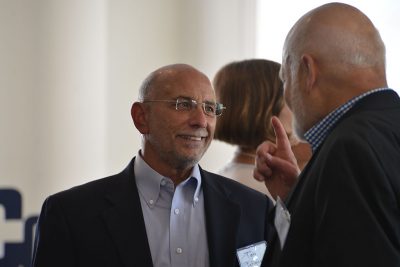 DeFranco to Retire After Nearly 28 Years at UConn
In addition, Thomas DeFranco, professor of mathematics education in the Department of Curriculum and Instruction with a joint appointment in the College of Liberal Arts and Sciences, will retire on June 1 after serving at for nearly 28 years at UConn.
Arriving at UConn in August of 1991, Defranco earned one of the University's highest honors in 2001 when he was named as a University Teaching Fellow. In 2008, he received a Teaching Innovation Award from the UConn chapter of the American Association of University Professors (AAUP). He has served in numerous leadership capacities at the Neag School, including as director of teacher education, as associate dean, and, from 2009 to 2014, as dean.
With nearly $900,000 in funded projects, DeFranco's research has focused on mathematical problem solving and on teaching and learning of mathematics. He also is credited with co-developing an innovative proposal for improving teacher preparation, which resulted in the Neag School's landing the Teachers for a New Era project, a major initiative and grant from the Carnegie Corporation of New York. He served as co-director the Center for Research in Mathematics Education.
"We are richer for the legacy he leaves us all."

— Neag Endowed Professor Suzanne Wilson on Dean Emeritus Thomas DeFranco
DeFranco earned his Ph.D. at New York University in 1987 and began his career in teaching at the elementary and secondary school levels. He also taught mathematics at St. John's University on Staten Island and mathematics education at the University of Hartford.
"Professor Tom DeFranco known for his passion in teaching UConn students in his calculus classes retires after more than 27 years teaching and leading at UConn," adds Brown. "Dr. DeFranco, a former dean of the Neag School of Education, will be remembered for his bold cluster hire initiative in which he hired 22 faculty in two years to address the achievement gap in Connecticut's schools, reinforcing the leadership position of the Neag School of Education for many years to come."
At the Neag School's end-of-year faculty-staff meeting in May, Suzanne Wilson, Neag Endowed Professor of Teacher Education and head of the Department of Curriculum and Instruction, offered insight into DeFranco's legacy as well. "He's a man with a huge heart," she said.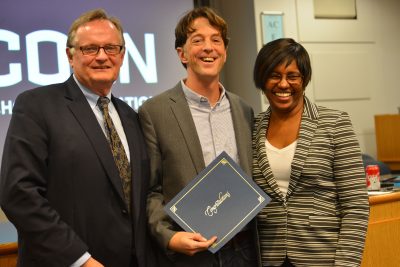 "Over his career, he did everything this institution asked him to do: raised research money, established scholarships, served his department, School, and University, and taught," she added. "We are richer for the legacy he leaves us all."
Coyne Named EPSY Department Head
Meanwhile, Brown will step down from his position as head of the Department of Educational Psychology as of June 22. An internationally recognized expert in learning and cognitive processing, Brown was appointed department head in 2017 by Dean Gladis Kersaint.
Professor Michael Coyne will succeed him as department head this August. Coyne, who currently serves as co-director of the Center for Behavioral Education and Research (CBER) and coordinator of the Neag School's special education program, is an expert in reading instruction and intervention, effective practices for students with learning disabilities, and language and vocabulary learning.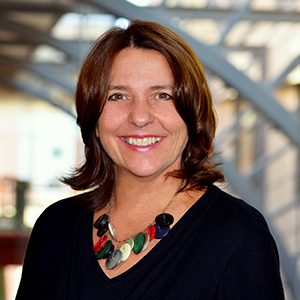 "I am grateful to Scott for his service, positive energy, and the sense of commitment he brought to his role as the educational psychology department head through the first few years of my deanship here in the Neag School," Dean Kersaint says. "We are delighted to have Mike, another renowned scholar, with expertise in special education, to carry the torch forward for our EPSY programs."
Femc-Bagwell to Lead Teacher Education Program
Effective Aug. 23, Michele Femc-Bagwell, associate professor-in-residence, will begin serving as director of the Neag School's Teacher Education program as René Roselle steps down. Femc-Bagwell, who arrived at the Neag School in 2005, has a Ph.D. in educational administration from UConn.
Her educational experiences include teaching and school leadership positions in traditional and nontraditional public schools and higher education settings. She is a former secondary school English teacher, middle school assistant principal, and principal of one of Connecticut's first charter schools. She also has served as the director of the University of Connecticut Administrator Preparation Program (UCAPP) and of the CommPACT Community Schools Collaborative.

Related Stories: