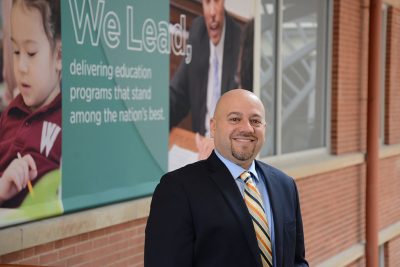 The Neag School announces Spring 2021 updates and new appointments to its administration, faculty, and staff.
Dean's Office Leadership
Effective March 1, 2021, Gladis Kersaint, dean of the Neag School of Education since 2016, joins the UConn Provost's Office as the University's vice provost for strategic initiatives. Jason Irizarry, associate dean for academic affairs at the Neag School since January 2020 and a professor in the Department of Curriculum and Instruction, has been named the School's interim dean, also effective March 1.
"[Gladis] has provided strong leadership for the Neag School," wrote Carl Lejuez, provost and executive vice president for academic affairs, in an announcement earlier this year. "However, her strengths as dean also overlap with needs in the Provost's Office, which led us to consider possibilities for a new leadership role."
Kersaint's academic home continues to be the Neag School's Department of Curriculum and Instruction, where she is a professor of mathematics education.
"I am excited to serve the school in this capacity and look forward to supporting the wonderful work of Neag School faculty, staff and students."

— Jason Irizarry, Interim Dean
"Serving as dean has been among the most rewarding times in my career," says Kersaint. "I take great pride in looking back over the past few years at the tremendous strides the Neag School has made, and with Jason now at the helm, I certainly leave the Neag School in good hands." At a recent UConn Foundation event, Kersaint looked back at some of her accomplishments as dean over the past five years.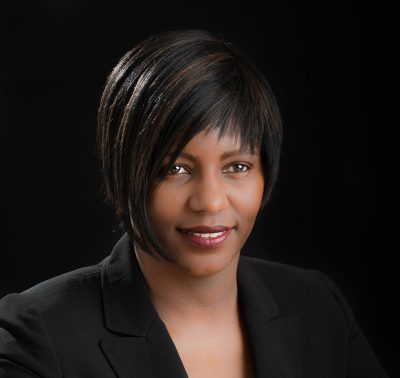 A faculty associate in El Instituto: Institute for Latina/o, Caribbean, and Latin American Studies, Irizarry is a Latino first-generation college graduate. His research interests include culturally responsive pedagogy, Latino/a students in U.S. schools, and urban teacher recruitment, preparation, and retention with an emphasis on increasing the number of teachers of color. A central focus of his work involves promoting the academic achievement of youth in urban schools by addressing issues associated with educator preparation. He has taught undergraduate and graduate courses in multicultural education, culturally responsive curriculum development, participatory action research, and urban education.
His first book, The Latinization of U.S. Schools: Successful Teaching and Learning in Shifting Cultural Contexts (Routledge, 2011), was awarded the Phillip C. Chin Book Award from the National Association for Multicultural Education. He is also the co-editor of Diaspora Studies in Education: Toward a Framework for Understanding the Experiences of Transnational Communities. Irizarry has an Ed.D. from the University of Massachusetts-Amherst.
"I am excited to serve the school in this capacity and look forward to supporting the wonderful work of Neag School faculty, staff and students," says Irizarry.
Additional New Appointments, Hires, and Retirements
In the Neag School Dean's Office, Ann Traynor has been named interim assistant dean, and Jamison Judd has been promoted to director of technology.
The Neag School Department of Educational Leadership welcomed Alyssa Dillon this January as an administrative program support 2. Dillion is a UConn graduate with a degree in communications and a minor in political science. Most recently, she served as a faculty support specialist/online learning facilitator at Harvard Business School.
Gary Hendrickson, business operations specialist in the Dean's Office, retired at year's end, having served the state of Connecticut since 1993 — first at Quinnebaug Community College before arriving at UConn in 1999. In 2001, he began at the Neag School, where he established its technology department. He also served as a sailing coach for UConn and as a high school ski coach.
Mary Truxaw, associate professor of mathematics education in the Department of Curriculum and Instruction, also retired in December, after 20 years at UConn. In addition to teaching and advising students, she was instrumental in helping to develop elementary education mathematics courses at the Neag School. In 2014, the University named her a Teaching Fellow — its highest honor awarded for instructional excellence. Truxaw earned her Ph.D. in curriculum and instruction at the Neag School in 2004. Prior to that, she had served as a public school teacher in Connecticut, New York, and California.
In addition, two longtime Department of Educational Psychology faculty retired this past January: Associate Professor H. Jane Rogers, renowned expert in psychometrics, quantitative methods, and research methodology; and Professor Hariharan Swaminathan, an internationally recognized expert in educational measurement and, in particular, item response theory.
"They gave our program instant credibility."

— Professor D. Betsy McCoach, on colleagues H. Jane Rogers and Hariharan Swaminathan
Together with another colleague, they were co-authors of Fundamentals of Item Response Theory (Sage, 1991) — what fellow Neag School faculty member D. Betsy McCoach called the "classic, quintessential book" on the topic during remarks she shared at the School's December faculty-staff meeting. When Rogers and Swaminathan arrived at UConn, McCoach said, "They gave our program instant credibility."
Rogers was widely published in numerous journals and also served at the National Council on Measurement in Education and the American Educational Research Association. She earned her Ph.D. at the University of Massachusetts in 1989.
Swaminathan had presented around the world and served as a consultant to numerous testing agencies, state departments of education, and international ministries of education. Among his many accolades, Swaminathan received the governor's award for outstanding contribution to the state of Connecticut by a naturalized citizen for his work with the state's Department of Education. He earned his Ph.D. at the University of Toronto in 1971.
Related Stories: