Throughout the academic year, the Neag School is proud to share the latest achievements of its faculty, staff, students, and alumni.
Explore their most recent promotions, awards, retirements, publications, and more:
Dean's Office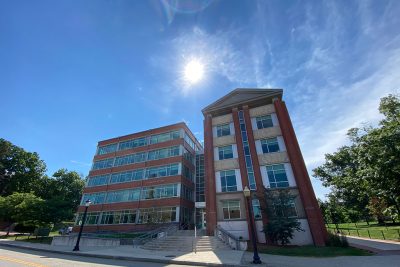 This fall, the Neag School welcomes new faculty and announces several new appointments for existing members of the community. Read more about the Neag School's new hires and appointees.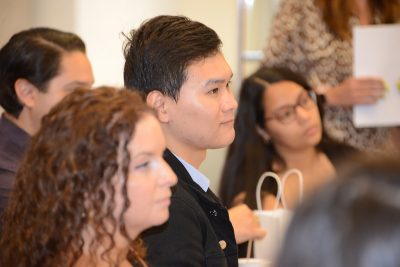 To better connect doctoral students across Neag School's three departments, an orientation was held to get them acclimated and excited for the coming academic year. The orientation included a panel with Dean Jason Irizarry; Jennifer Weiner, educational leadership faculty member, and coordinator of the Neag School's doctoral programs; Dorothea Anagnostopoulos, associate dean for academic affairs; Todd Campbell, department chair for curriculum and instruction; Laura Burton, department chair for educational leadership; and Betsy McCoach, an educational psychology faculty member. Check out photos from the orientation.
The Neag School is now offering education courses through UConn's Early College Experience (ECE) Program, where high school students earn UConn credits and meet general education requirements by taking college courses while still in high school. UConn ECE Students will have the opportunity to choose from any of the following four UConn courses dedicated to studying diverse aspects of the education field:
EDCI 1100: If You Love It, Teach It
EDLR 1162: Health and Education in Urban Communities
EDLR 2001: Contemporary Issues in Sport
EPSY 1100: Introduction to Special Education
The Center for Education Policy Analysis, Research, and Evaluation (CEPARE) published rapid research briefs during the summer on a variety of topics, including "Superintendent Relationships With School Boards: Collaborating for Student Success"; "Supporting Quarantined Learning in K-12 Schools"; and "Catching Up in Secondary Math Education to Focus Your Efforts."
Department of Curriculum and Instruction (EDCI)
Despite the teacher shortages affecting schools across Connecticut, the Neag School has seen an increase in enrollment in its teacher education programs since 2017. Plus, the number of students of color has doubled in the Teacher Certification Program for College Graduates and increased by 33% in the Integrated Bachelor's/Master's Teacher Education Program. Read about the increasing enrollment.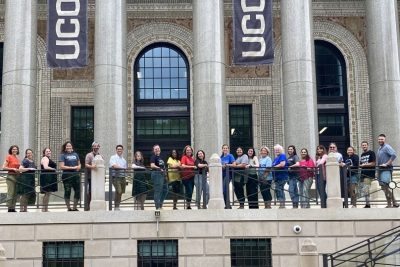 This spring, the Connecticut Noyce Math Teacher Leaders (MTL) Program welcomed a cohort of 20 veteran mathematics educators from across the state. Funded by the National Science Foundation (NSF) and private donors, the MTL Program, led by Megan Staples with co-PIs Gladis Kersaint, Fabiana Cardetti, and Jennifer Michalek, along with doctoral student Kenya Overton as program manager, has been engaging these teachers from numerous Alliance Districts in a five-year professional learning and service program. View photos from a professional learning session.
Department of Educational Leadership (EDLR)
The Neag School's Sport Management program hosted its annual networking reception in August in Hartford, Connecticut, for students, alumni, faculty, staff, and friends. View photos from the reception.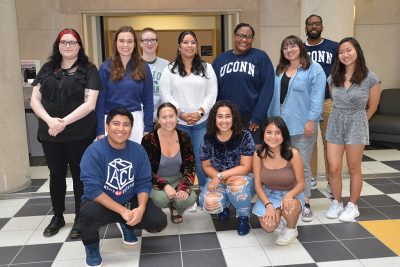 Neag School's Higher Education and Student Affairs (HESA) program hosted an orientation in August for its first-year and second-year cohorts. Check out photos from the orientation.
Neag School's Executive Leadership Program (ELP) wrapped up its year-long program with a gathering in July to recognize the students and faculty in the program. The ELP students are now endorsed for the CT 093 Superintendent Certification. These aspiring superintendents and district leaders have gained the background and knowledge necessary to successfully meet the challenges of district leadership in the 21st century. Check out photos from the gathering.

Morgaen Donaldson and Eric Loken were part of a UConn research project that found the student applicant pools in 2021 and 2022 were significantly more diverse than in prior years in terms of students' racial and ethnic backgrounds, family incomes, and other factors. Read about the research in UConn Today.
Department of Educational Psychology (EPSY)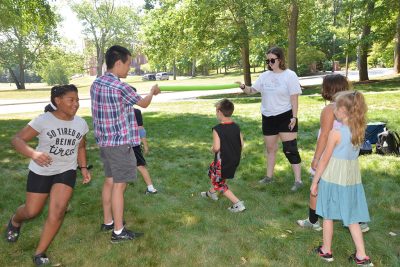 UConn wrapped up a week of BRAIN Camp (Bridging Reading and Intervention with Neuroscience) in July, where aspiring third and fourth-grade students who need extra help with reading participated in fun interactive activities. The free five-week summer day camp, led by Devin Kearns and Fumiko Hoeft, provided research-based reading and math instruction, with activities focused on memory and attention. View photos from the week.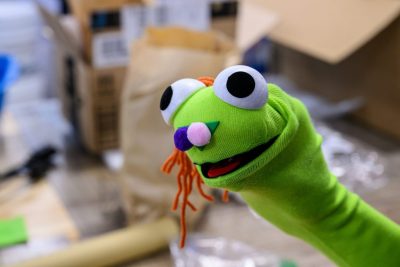 Confratute hosted its 44th summer conference, including 550 attendees from 39 states and 11 countries. It was the second year in a row, Confratute was held virtually. Next year, they will be hosting the 45th annual conference July 9-14, 2023.
Interdisciplinary collaboration "Feel Your Best Self" between the Neag School and Ballard Institute went high tech with the help of the UConn Tech Park to benefit children across the state. Sandra Chafouleas, the co-director of the UConn Collaboratory of School and Child Health and the Board of Trustees Distinguished Professor in the Neag School of Education, co-created Feel Your Best Self with Emily Wicks, manager of operations and collections at the Ballard Institute. Read more about the collaboration.
The Neag School hosted the Two Summers in-person courses, where students explored a wide array of emerging technologies in the program's state-of-the-art, wireless bring-your-own-device (BYOD) facility, complete with educational games/simulations, drones, robots, assistive resources, and video conferencing tools. Check out photos from the sessions.
UConn has stepped up to meet the need for data scientists with the launch of a new multidisciplinary Master's in Data Science program and an inaugural full-time cohort of 20 students starting this Fall 2022 semester. Neag School faculty members Kylie Anglin and Betsy McCoach are among the UConn faculty teaching in the program. Read about the new program in UConn Today.
The Neag School and UConn's Digital Media Design program joined forces for the inaugural Frontiers in Playful Learning conference. The conference, which ran in June, brought together scholars of games and playful learning. Learn how the event became a success and what to expect from Frontiers in Playful Learning 2023
Faculty/Staff
Michele Back co-authored with three Neag School alums, Rebecca Joseph  '18 (ED), '19 MA, Anna McCormick '18 (ED), '19 MA, and Hana Picorelli '18 (ED), '19 MA, an article "Homestays as a Resource for Preservice Teachers Studying Abroad" for the November issue of Teaching and Teacher Education.
Melissa Bray was guest editor of the special double issue of Psychology in the Schools on Autism Assessment. She also participated in the University of Utah's Virtual Reality Sim Center for Psychology and Educational Training.
Jacqueline Caemmerer co-authored with Neag School alumna Emily Winter '22 Ph.D., and other colleagues an article titled "Bayley-4 Performance of Very Young Children with Autism, Development Delay, and Language Impairment" for the March issue of Psychology in the Schools. Caemmerer is also a co-author of "Reciprocal Relations Between Children's Social and Academic Skills Throughout Elementary School" for the May issue of the Journal of Psychoeducational Assessment and was named an editorial board member for the Journal of Psychoeducational Assessment.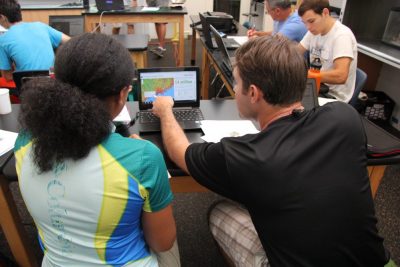 Todd Campbell is part of an interdisciplinary group of UConn researchers leading an effort to empower high school students to become "Eco-Digital" storytellers in their communities. Read about the project in UConn Today. Campbell also co-published with David Moss and others '"Part of Our DNA': Intergenerational Family Learning in Informal Science" for the July issue of International Journal of Science Education and an article with Byung-Yoel Park '21 Ph.D. and others "Science Teacher Education and a Sociopolitical Implications for Democratic Citizenship, and Environmental and Social Justice" for the June issue of Journal of Science Teacher Education.
Milagros Castillo-Montoya, and colleagues from American University and Florida International University, received a $600,000 award through the Bill and Melinda Gates Foundation. Study title "Reconceptualizing College Teaching for Equity Playbook – Systemic Levers."
Sandra Chafouleas co-authored with Neag School alumna Amy Briesch an article titled "School Mental Health Resources Critical to Ensuring Safe School Environment" for The Conversation. Chafouleas was also a panelist for NewSchools Venture Fund's Summit 2022 session on "Centering Mental Health and Well-Being to Drive Learning," held virtually in May. 
Chen Chen is a co-author of "What is Blackness to Sport Management? Manifestations of Anti-Blackness in the Field" from the April issue of the Journal of Sport Management. Chen also published "Internationalization for Whom and for What? Ethical Questions for Sport Management Programs in Global North Universities" for the August issue of Quest.
Casey Cobb, co-author of "Public and Private Education in America: Examining the Facts," received a book review from the School Administrator.
Jason Courtmanche, an affiliate faculty member, was recognized by UConn with a Faculty Excellence Award for his achievement in teaching and research.
Michael Coyne, the principal investigator for the past ten years of the Connecticut Partnership for Literacy Success, was featured by UConn Today.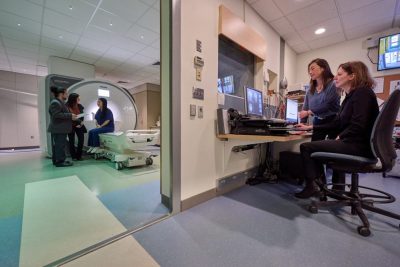 Ido Davidesco is part of a new multidisciplinary National Science Foundation grant across UConn that will focus on the neuroscience of learning. Check out a story in UConn Today.
Sakeena Everett recently published "Special Issues, Volume 1: Trauma-Informed Teaching: Cultivating Healing-Centered ELA Classrooms" for the National Council of Teachers of English.
Alexandra Freidus was a featured panelist on "Teaching Race History and Reading Banned Books" for the Harriet Beecher Stowe Center in Hartford, Connecticut. The panel was held virtually in June.
Rachael Gabriel co-authored with former Neag School faculty member Sarah Woulfin "Constructing and Animating the Infrastructure for Reading Instruction" for the Albert Shaker Institute.
Preston Green co-authored "Segregation and School Funding: How Housing Discrimination Reproduces Unequal Opportunity" for the Albert Shanker Institute.
James Kaufman was a co-author of "In Quest of Creativity: Three Paths Toward an Elusive Grail" for the August issue of Creativity Research Journal. Kaufman also co-published a book chapter titled "Wisdom, Creativity, and Intelligence" for The Psychology of Wisdom (Cambridge University Press 2022) and "Respecting the Invisible: Transactional and Transformational Approaches to Giftedness" for The Palgrave Handbook of Transformational Giftedness for Education (Palgrave Macmillan 2022).
 
Allison Lombardi co-authored "From the Editors" for the July issue of Career Development and Transition for Exceptional Individuals.
Kathleen Lynch and researchers from the Harvard Graduate School of Education published research on the impact of summer programs with the American Educational Research Association. She also co-published "Navigating Virtual Delivery of Assessments for Head Start Children During the COVID-19 Pandemic" for the April Journal of Early Intervention issue.
Betsy McCoach's co-authored book An Introduction to Modern Modeling was reviewed by Structural Equation Modeling: A Multidisciplinary Journal.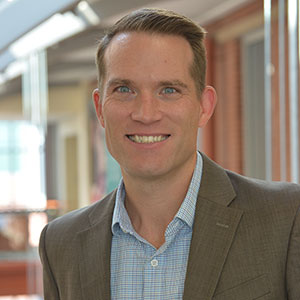 Adam McCready, the editor of The Research Journal of Association of Fraternity & Sorority Advisors, published with Neag School doctoral student Luz Burgos Lopez and others an article titled "Fraternity & Sorority Live During 2020."
Meaghan McKenna was awarded a Research Excellence Program award from UConn for her project entitled "Investigating Kindergarten and First Grade Science Writing."
Sally Reis and Joe Renzulli's book The Schoolwide Enrichment Model has been translated into Spanish and Italian. Reis was recently named a part-time special advisor to UConn's interim provost. Reis, Betsy McCoach, and Neag School alumna Laurel Brandon '13 MA, '19 Ph.D. published "Investigating the Success of Academically Talented Students with Financial Need: Pathways and Decisions of Jack Kent Cooke Scholars" for the August issue of International Journal for Talent Development and Creativity.
Lisa Sanetti was selected as a recipient of the Thomas Oakland Mid-Career Scholar Award from the American Psychology Association's Division 16.
John Settlage was the author of "Mentoring Science Educators for Equity-Centered Futures" for the July issue of Science Education.
NaRi Shin is a co-researcher for a National American Society for Sport Management (NASSM) Janet B. Parks research grant with a project titled "Toward a Critical Understanding of Asian Women Experiences in Sport Management Programs Across North America."
Tracy Sinclair was elected president of the Connecticut Council for Exceptional Children and secretary for the Connecticut Association for Behavior Analysis (CTABA).
Stephen Slota and Mike Young published EOS-503, a free web browser-based game for teacher education.
Megan Staples, Neag School alumnus Jeff Corbishley '07 (CLAS), '08 MA, and others co-authored "Equity in Mathematics Education: A Joint Position Statement for Connecticut."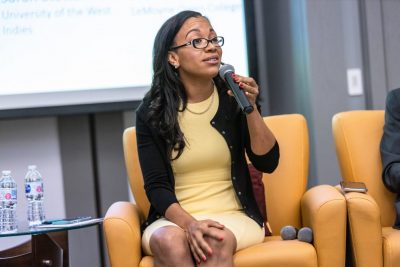 Saran Stewart is co-author of the chapter "Intersectionality Methodology and the Black Women Committed to 'Write-Us' Resistance" from the book Black Feminist Epistemology, Research and Praxis: Narratives in and Through the Academy (2022 Taylor & Francis/Routledge). Stewart was also named director of academic affairs for UConn Hartford.
Jennie Weiner is a co-author of "Internal, Moral, and Market Accountability: Leading Urban Schools During the Covid-19 Pandemic" for the April issue of Urban Education. Weiner also co-authored with doctoral student Taylor Strickland, Laura Burton, and another colleague, "Reifying Discrimination on the Path to School Leadership: Black Female Principals' Experiences of District Hiring/Promotion Practices," for the June issue of Frontiers in Education.
Eli Wolff co-led the virtual forum "Athletes and Social Change: Creative Expression" for the Muhammad Ali Center, held in July.
Students
Anamaria Arteaga '19 MA, a doctoral student in educational psychology, was named a Holmes Scholar of the Month in July by the American Association of Colleges for Teacher Education (AACTE). Arteaga is a board-certified behavior analyst who has worked with children diagnosed with autism spectrum disorders and other related disabilities.
Luz Burgos-López, a doctoral student in educational leadership, was elected to Wesleyan University's Board of Trustees.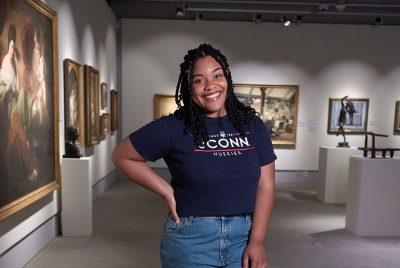 Brianna Chance has been selected as Youth Choir Director for the Consonare Choral Community.
Dakota Cintron, a doctoral student in educational psychology, Eric Loken, and Betsy McCoach co-published "A Cautionary Note about Having the Right Mixture Model but Classifying the Wrong People" for the June issue of Multivariate Behavioral Research.
Alumni
Amanda Batty '95 (CLAS), '99 MA has been appointed assistant principal at Waterford High School in Waterford, Connecticut. She has been at the school for 22 years as a science teacher and has served as the chair of the school system's science board since 2007.
Carissa Brizzi '18 (ED) has been named assistant equipment manager at the United States Military Academy. She previously worked in a similar position with Seton Hall University. As a UConn student, Brizzi was a D1 softball player and former UConn Women in Sport president.
S. Kent Butler '93 Ph.D. was the Commencement Speaker for Palo Alto University. The in-person ceremony was held in June.
Batouly Camara '17 (ED), '19 MA, former student-athlete for UConn women's basketball and current head basketball coach at Blair Academy, was a panelist for "50 Years of Title IX: The Progress, Impact, and Promise" for Barnes and Noble Education. The virtual panel was held in June.
Kevin DeMille '11 (ED) authored a blog post about the importance of Pride Month for Vanderbilt University's Commodores athletics website.
Justin Eaddy '20 MA has been promoted to basketball operations coordinator/scout for the Atlanta Hawks. He most recently served as a seasonal assistant for the Atlanta Hawks.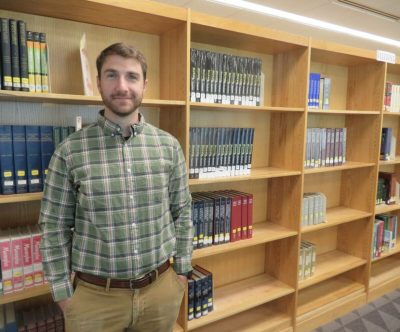 Derek Flynn '18 MA accepted a new position as a science teacher at Masuk High School in Monroe, Connecticut. He most recently served as a science teacher at Naugatuck High School.
Kathrine Grant '17 (CLAS), '19 MA was a panelist in the Learning from Early Career Teachers Panel, hosted virtually by EdPrepLab in June.
Morgan Handy '18 MA, a TCPCG graduate in Spanish language education, was recognized with a Teaching Excellence Award at South Hadley High School in Hadley, Massachusetts.
Roszena Haskins '13 Ed.D. was promoted to the newly created position of executive director of equity advancement for West Hartford Public Schools and the town of West Hartford. She previously held the position of director of equity advancement for West Hartford Public Schools.
Patricia "Pat" Jepson '78 (CAHNR), '81 MA, '06 Ph.D., who retired after a 40-year-career at UConn's College of Agriculture, Health, and Natural Resources, was featured by UConn Today about her commitment to agricultural education programs. Read more about her story.
Jeremy Landa '17 MA, '20 Ph.D. co-authored with Morgaen Donaldson an article "Teacher Leadership Roles and Teachers Collaboration: Evidence from Green Hills Public Schools Pay-for-Performance System" for the July issue of Leadership and Policy in Schools.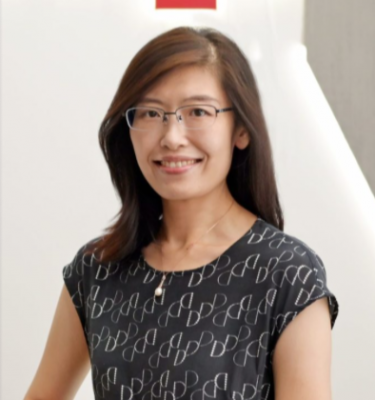 Melody Li '14 MS, senior director of sales and marketing for SPORTFIVE, was selected as a "Leaders Under 40" by Leaders in Sport. She spearheads SPORTFIVE's business development in Greater China.
Marijke Kehrhahn '80 MA, '95 Ph.D., Neag School alumna and former Neag School administrator, recently retired as head of the school from Independent Day School in Middlefield, Connecticut.
Bryan Kirby '18 (ED), '19 MA and Jessica Stargardter '16 (ED), '17 MA co-published "How to Start Blogging with Gifted Students" for the August issue of Teaching for High Potential.
Britney Jones '22 Ph.D. co-authored "Within the Walls of the Classroom: How Science Teachers' Instruction Can Develop Students' Sociopolitical Consciousness" for the May issue of Science Education.
Alexandra Lamb '22 Ph.D. authored "Lead the Change Series: Q&A with Leaders in Our Field" for the August issue of the American Educational Research Association's Special Interest Group.
Christopher Melillo '91 (ED), assistant superintendent of Hamden Public Schools in Hamden, Connecticut, was recently appointed superintendent of Newton Public Schools.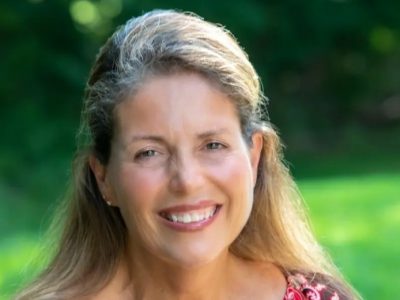 Candace Morell '96 (ED), '97 MA, '05 6th Year was named director of teaching and learning for Mansfield Public Schools in Mansfield, Connecticut. She was previously the principal of Mansfield Middle School.

Willena Kimpson Price '01 Ph.D., director of UConn's H. Fred Simons African American Cultural Center (AACC) since 1993, retired over the summer. Price guided the AACC over the years as it has created cutting-edge programming and services in response to the changing needs of new generations of African American students who matriculate to UConn and guided expanded efforts to serve the local communities UConn serves.
Nellie Schafer '16 MS was recognized by the University of Oregon as this year's "Staff Member of the Year." Schafer works as director of operations for Oregon volleyball and women's lacrosse.
Christopher Todd '16 MA was appointed executive director of UConn's Office of Early College Programs. He recently served as the bureau chief for the Connecticut State Department of Education's Talent Office.
Kristina Wallace '09 (CLAS), '12 MA, '17 6th Year was appointed principal of Avon Middle School in Avon, Connecticut. She most recently served as assistant principal of Avon Middle School.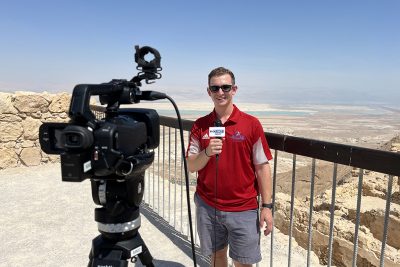 Noam Watt '22 (ED) reported from several locations as an undergraduate student, including Gampel Pavilion, Rentschler Field, Elliot Ballpark, and numerous road venues, including Clemson University. He added a new location to his reporting journey this summer: Israel. Watt spent the summer covering the Maccabiah, frequently referred to as the Jewish Olympics. Check out his story.
Christine Wenzel '03 (CLAS), '05 MA has been named UConn's interim executive director of the Center for Students with Disabilities. Wenzel has been at the Center for Students with Disabilities since 2003.
In Memoriam
Louise S. Berry
Carol M. Boulanger '56
Jean M. Bousa '54
Thomas P. Brown Jr. '85
Alphonse D. Cannavaciolo Sr. '56
Joan F. Cariglia '74
Marlene G. Carr '73
David L. Cattanach '67
Clarice O. "Rusty" Chase '73
Bettye R. Fletcher Comer '72
Patricia D. Douglas '77
Marilyn L. Dunlap '81
Nancy E. Earl '86
Esther M. Eddy '67
Louis A. Formica '50
James E. Fox '80
Eileen E. Gallo '70
Joanne Gardner '73
Marcia Gentry '96
Frederick A. Gillis '68
John J. Gunson Jr. '64
Raymond F. Hartmann '66
Polly A. Hinckley '60
Janet M. Jarvis '58
Herbert F. Kenny Jr. '64
Teresa M. Latici '59
Eleanor S. Lee '78
Elizabeth A. Lynch '56
Ronald E. Martino '71
Elizabeth C. McGlynn '81
Wallace A. "Pete" MacDonald '58
John N. Magee '65
Nancy V. Mayes '68
Janet Minella-Didier '80
Hazel C. Morton '61
Jill J. Niesen '99
Arsine Oshagan '76
Joy M. Palm-Hewitt '71
Joseph J. Picano Jr. '65
Jane M. Preston '54
Fern D. Rabinowitz '69
Larry Rachleff '77
Renee B. Smith '71
Lylan M. Soudier '61
Marjorie A. Stamm '50
Peter A. Telep Sr. '55
Olga Verro '66
Roger D. Vertefeuille '61
Alfred L. Wehrle '56
Nancy D. Wilcox '47
Raymond J. Woolley '70
Congratulations to our Neag School alumni, faculty, staff, and students on their continued accomplishments inside and outside the classroom. If you have an accolade to share, we want to hear from you! Please email us any news items or story ideas.