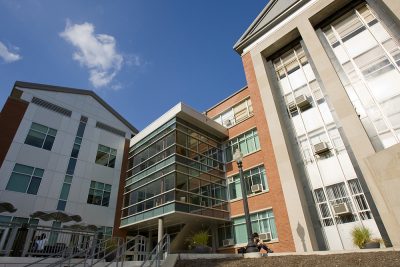 This fall, the Neag School welcomes its incoming hires, congratulates existing faculty members on new appointments, and gives thanks to retirees.
Dean's Office
Mikala Kane, Director of Communications and Digital Strategy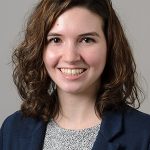 Mikala Kane has been named the director of communications and digital strategy. Before joining Neag, she was the publicity/marketing coordinator for UConn School of Nursing, where she elevated the visibility of the School of Nursing locally and nationally, led a comprehensive website redesign and reorganization, and introduced a variety of successful digital strategies. This work earned her recognition as a Rising Star Award finalist for the 2022 UConn Spirit Awards.
Before her career in higher education, Kane spent several years working in journalism. During that time, she held various editing roles at The Hartford Courant and The Post-Star in upstate New York. While in Hartford, she tackled print and digital projects, including leading the nightly production of the newspaper and creating a digital news brand for Connecticut millennials. Kane earned her BA degree in Media Studies, Journalism, and Digital Arts from St. Michael's College in Vermont. She is also dually certified by the Digital Marketing Institute and the American Marketing Association as a Digital Marketing Professional.
Department of Curriculum and Instruction
Sakeena Everett, Assistant Professor of Curriculum and Instruction

Sakeena Everett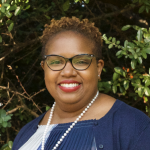 is an assistant professor of curriculum and instruction in the Neag School of Education at the University of Connecticut. She is a native New Yorker (Brooklyn), avid literacy advocate, and expert in urban education, teacher education, and literacy education. Her work centers the intersectionalities of race, gender, socioeconomic class, and justice as a praxis in education. Furthermore, Dr. Everett has taught elementary and secondary students, prepared prospective teachers, and provided professional development for in-service educators across multiple school districts in the U.S. Her research and teaching focus on the consequential literacy development of Black male students in elementary and secondary schools, literacy teacher preparation, culturally sustaining pedagogies, as well as transformative, humanizing, and decolonizing research methods in education. Recently, her research agenda has expanded to investigate and support grief among educators, with a special emphasis on supporting grieving Black women K-12 educators and university faculty. Her research is nationally recognized by the American Educational Research Association (AERA); National Council of Teachers of English (NCTE); and the Spencer Foundation.
Alyssa Hadley Dunn, Director of Teacher Education and Associate Professor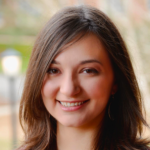 To fill the director of teacher education position with Michele Femc-Bagwell returning to faculty after successfully serving in that role for five years, the Neag School will welcome Alyssa Hadley Dunn officially starting in January from Michigan State's College of Education. Dunn will virtually attend Teacher Education Committee monthly meetings and begin to engage faculty and staff during the fall semester. With support from Niralee Patel-Lye and Sandra Quiñones, Dorothea Anagnostopoulos and Ann Traynor and have generously offered to provide leadership for the unit until Dunn begins in earnest in January.
Dunn's research centers on urban teacher education and support and the sociocultural and political contexts of urban schools, with a focus on issues of race, justice, and equity. She approaches her work with the understanding that education can represent spaces for creating a more liberatory world and that quality research critically examines the way that schools operate in just or unjust ways. Previous strands of research include teachers' pedagogy in the wake of the 2016 presidential election; teacher morale and pedagogy; the connection between teachers' experiences and neoliberal reforms; racial equity and teacher preparation; and teachers' public resignation letters.
A committed public scholar, Dunn's work has been featured on The Huffington Post, CNN, and National Public Radio, as well on education blogs and podcasts. In addition to publishing in journals such as the American Educational Research Journal, Teachers College Record, Journal of Teacher Education, Urban Education, and Teaching and Teacher Education, Dunn recently published "Teaching on Days After: Educating for Equity in the Wake of Injustice" (Teachers College Press, 2021). She is the author of "Teachers Without Borders? The Hidden Consequences of International Teachers in U.S. Schools" (Teachers College Press, 2013); "Urban Teaching in America: Theory, Research, and Practice in K-12 Schools" (Sage Publishers, 2011); and is also senior associate editor of the journal Multicultural Perspectives.
Sandra Quiñones, Director of University-School Partnerships and Associate Clinical Professor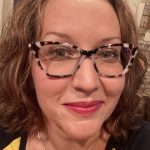 Joining the Neag School as the director of university-school partnerships and associate clinical professor, Sandra Quiñones most recently served as an associate professor and program director at Duquesne University. As a faculty member of the Department of Instruction and Leadership in Education (DILE), Quiñones taught undergraduate and graduate teacher education courses in the Leading Teacher program. She has eight years of teaching experience in public and private schools in San Juan, Puerto Rico, and Rochester, New York.
Her research focuses on teachers' experiences and perspectives around ser bien educada/o and being well educated from Chicana/Latina feminist and critical biculturalism theoretical frameworks. In addition, her scholarly interests include critical literacy development, qualitative research methodology, Latino education, and family-community engagement in education. Most recently, Quiñones has engaged with the Self-Study of Teaching Practices (S-STEP) methodology to better understand and improve her practice as a teacher educator and program director.
In her new role, she will be cultivating mutually beneficial partnerships with Connecticut schools as part of UConn's Integrated Bachelor's/Master's (IB/M) Teacher Preparation Program.
Department of Educational Leadership
Kelly Lyman, Coordinator of the Executive Leadership Program
Kelly Lyman,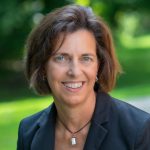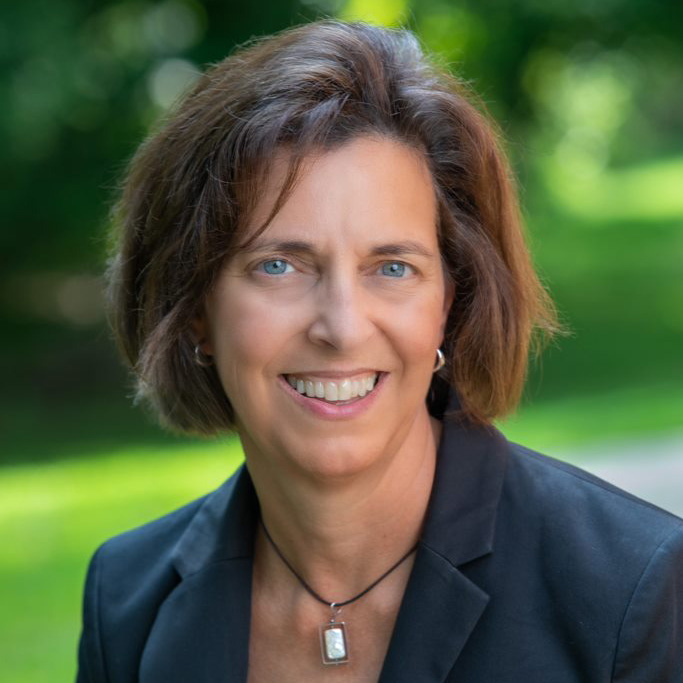 who was appointed coordinator of the Executive Leadership Program after the retirement of Bob Villanova, has served as a school leader in Connecticut for nearly 30 years. Most recently, she retired as a superintendent for Mansfield Public Schools after serving for seven years.  During that time, she focused on systemic improvement efforts designed to develop students' knowledge, skills, and understandings necessary for success in a rapidly changing global environment. In addition, she has long advocated for collaborative leadership that seeks to empower all members of the learning organization.
Lyman has been an adjunct professor of practice for nearly ten years in the University of Connecticut Administrator Preparation Program, teaching courses focused on school culture and instructional leadership. Through a partnership with the Jordanian Ministry of Education, the Queen Rania Teacher's Academy, and the University of Jordan, she brought this work to Jordan, where she was part of a team for five years that trained Jordanian principals in advanced leadership practices. In addition, Lyman has been an instructor in the Executive Leadership Program for three years focusing on human capital and financial management. Lyman's other pursuits include continued involvement in accreditation and consulting with international schools across the globe and engagement with superintendents throughout the United States focused on re-imagining schools to ensure the development of 21st-century skills that prepare students to meet today's challenges.
Department of Educational Psychology
Latoya Haynes-Thoby, Assistant Professor of Counseling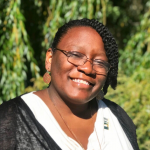 Latoya Haynes-Thoby has been appointed an assistant professor of counseling. She came to the Neag School from the University of Florida's College of Education, where she served as an assistant professor. Haynes-Thoby's work explores the benefits of trauma prevention and trauma-responsive counseling that is culturally relevant and promotes resilience. As such, her research focuses on individual and community healing from trauma.
Haynes-Thoby's current research foci are in trauma and resilience and counselor development. Her research on trauma and resilience focuses on factors that contribute to resilience, access to care, and trauma's impact on human development, including spiritual development. Haynes-Thoby's research on counselor development includes trauma-informed care in counselor training, cultural competence, and trauma-informed supervision.
Her research agenda is brought forth through applied research methods, including exploring culturally specific factors that contribute to resilience and the operationalization of trauma-informed counseling that promotes success. Haynes-Thoby approaches her work with a trauma-informed lens and through perspectives rooted in Black-feminist and intersectional frameworks. Her research aims are to broaden what we understand about human resilience, especially related to marginalized communities. Other related research interests include community resilience, career development, access, and accessibility, especially in counselor training, supervision, and preparation.
Additional New Appointments, Hires, and Retirements
Neag School's Teacher Certification Program for College Graduates (TCPCG) has hired two individuals to lead the regional TCPCG programs: Cara Zimon for the UConn Stamford campus and Christine Pearson for the UConn Hartford campus. Zimon has most recently served as the university supervisor in Neag School's Teacher Education Program, where she supported student candidates enrolled in the IB/M and TCPCG programs. Zimon has a Master of Science degree in education and human resources from the University of Bridgeport and is pursuing a Doctor of Education in organizational leadership from Northeastern University.
Christine Pearson came to the Neag School from the Connecticut Teacher Residency Program, where she served as a special projects assistant focusing on database management, special events, and recruitment. Previously, she was a freelance graphic designer and education assistant with Middlesex Community College. Pearson has a Bachelor of Fine Arts from Eastern Connecticut State University.
Neag School's Department of Educational Psychology (EPSY) welcomes two new administrative staff, including Frances Nicholas as an administrative program coordinator and Katie Gelsomini as an educational program assistant. Gelsomini came to the EPSY department from the Center for Behavioral Education and Research (CBER) that is housed within the department, and she previously served as a first-grade teacher in East Hartford. Nicholas joined the Neag School from the University of Florida where she served as an office manager.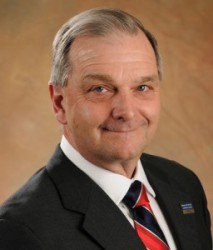 The Neag School announces the retirement of Richard Schwab, the Raymond Neag Endowed Professor of Educational Leadership. A two-time Neag School alumnus, Schwab had a 25-year exceptional career at the Neag School that included two stints as dean. He is recognized as the longest-serving dean in the history of the Neag School and the only UConn alum to hold that position.
During his 14 years as dean, Schwab worked with faculty to craft and implement two strategic plans to raise the quality of programs, research, and scholarship while moving the Neag School toward its goal of becoming one of the top education schools in the country. The effort sparked the interest of Ray Neag, a UConn alum and successful entrepreneur, who decided to make what he called a "strategic investment" in the School and public education. His $21 million gift in 1999 — matched by $3.5 million in state incentive funds that same year — was, at the time, the largest any school of education had ever received and today remains the largest in UConn's history.
Schwab and his wife, Kristin, recently welcomed their first grandchild and have been enjoying time at their home in Rhode Island.
In the spring, Dean Jason Irizarry also announced the retirements of long-serving faculty and staff, including Jeff Crouse, Gary West, Judith Matthews, Lisa Rasicot, and Sally Reis. They were recognized during the May faculty/staff meeting.