This fall, the Neag School of Education welcomes its incoming faculty and staff hires and congratulates existing staff members on new appointments.
Dean's Office
Katie Gelsomini, Assistant to the Dean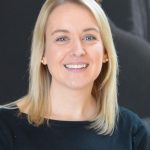 Katie Gelsomini joins the Dean's Office this month as the assistant to Dean Jason G. Irizarry. She most recently served as an educational program coordinator for the Department of Educational Psychology. Gelsomini holds an undergraduate degree in elementary education from Endicott College and a master's degree in educational technology from Eastern Connecticut State University. She previously worked as a project manager on a large nationwide grant at UConn, and before joining UConn, served as a first-grade teacher in East Hartford. Gelsomini will be responsible for administrative and programmatic support for the Dean's Office and Irizarry.
Ryan Wellington, Financial Assistant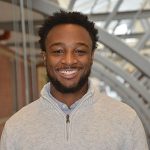 Ryan Wellington joined Business and Grant Services (BGS) in 2022-2023 as a financial assistant. Wellington is a UConn alum and previously worked at Comcast after graduating with a bachelor's degree in economics. During his academic career, he held audit/financial internships at PricewaterhouseCoopers, Deloitte, and Northwestern Mutual. He also worked as a treasurer, public relations chair, and student youth outreach and education specialist in student organizations. His role for BGS supports budget and post-award functions.
Melissa Fontaine, Business and Operations Specialist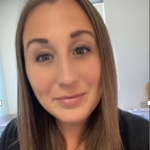 Melissa Fontaine joins BGS as a Business and Operations Specialist later this month. Fontaine graduated from UConn with a bachelor's degree in business administration and previously worked as the executive assistant to finance/human resources for Regional School District 19 – E.O. Smith High School in Mansfield, Connecticut. In that role, she was responsible for facilitating onboarding appointments for all new hires, budgeting and maintaining all aspects of the financial system for the Region 19 School District, along with other related duties. Her role for BGS involves serving as a fiscal officer for assigned departments within the Neag School, preparing and monitoring budgets for an assigned unit, and approving and verifying financial transactions.
Office of Teacher Education
Tracy Sinclair, Director, Teacher Certification Program for College Graduates


Tracy Sinclair was promoted to director of the Teacher Certification Program for College Graduates, responsible for the graduate program across four regional campuses: Avery Point, Hartford, Stamford, and Waterbury. Sinclair previously served as an assistant clinical professor in special education for the Neag School, where she taught undergraduate- and graduate-level courses, including courses in applied research in special education, behavior analysis in school settings, early childhood education, and student teaching internship. She holds a Ph.D. in special education from the University of Oklahoma with concentrations in applied behavior analysis and transition.
Department of Educational Leadership
Risa Isard, Assistant Professor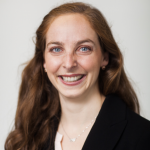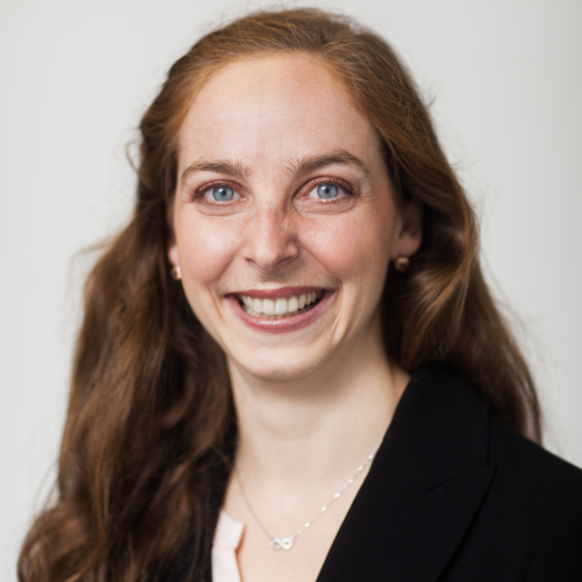 Risa Isard joins the Department of Educational Leadership as an assistant professor. Isard arrives at the Neag School from the University of Massachusetts Amherst's Isenberg School of Management and McCormack Department of Sport Management, where she recently completed her Ph.D. in management with a concentration in sport management. Isard is the founder and principal of RISport, where she provides consulting services to help sport organizations advance equity. She also previously served as the associate director of thought leadership for KaBOOM!, a national nonprofit based in Washington, D.C., dedicated to ensuring every child has the balanced and active play they need to thrive.
"My goal is to provide insights that can help make sport more inclusive, improving both sport and society," Isard says. "I'm very excited to join the terrific faculty at the Neag School, where social justice is a key value. I look forward to working with Neag School students, colleagues, and industry partners to help make sport more equitable."
Isard is an experienced sports industry and thought leadership professional with for- and nonprofit organizations and is a sports policy expert passionate about the intersection of sport and social change. Her academic work focuses on researching and pursuing equity for girls and women, LGBTQ+ folks, people of color, and others in and through sport, along with examining the role of stigma in influencing the experiences and treatment of stakeholders in women's sport.
Department of Educational Psychology
Zachary Collier, Assistant Professor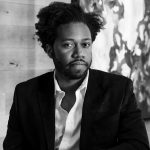 Zachary Collier joins the Department of Educational Psychology from the University of Delaware, where he served as an assistant professor of Educational Statistics and Research Methods at the Data Science Institute. He was also a 2019 High-Performance Computing Early Career Awardee and the director of the Methods for Unstructured and Difficult to Use Data (MUDD) Lab.
"I aim to equip students with the tools to confidently use robust methods and analyze research critically," Collier says. "Simultaneously, I aim to empower students with the skills to handle missing data and communicate results transparently in their research endeavors."
Collier is an expert in the field of causal data mining, with a particular focus on advanced techniques such as latent variable modeling and propensity score analysis. He is also deeply committed to ensuring that valid conclusions can be drawn from datasets that contain missing values. Collier's expertise in both causal data mining and missing data analysis has made him a valuable contributor to a wide range of research projects in fields such as special education and public health. His work has helped to improve understanding of complex causal relationships and ensure that data-driven decisions are based on valid and reliable information. 
Related Stories:
Neag School Welcomes Several New Faculty Members
Fall 2021 Faculty Appointments and New Hires at the Neag School 
Fall 2020 Neag School Hires, Appointments, and Promotions