The Neag School of Education and its Alumni Board are delighted to announce the 2022 Neag School Alumni Awards honorees. Eight outstanding graduates will be formally recognized at the School's 24th annual Alumni Awards Celebration on Saturday, March 12, 2022. Register by March 7 to join the virtual event.
Outstanding School Educator
Jeffrey S. Danielian '06 MA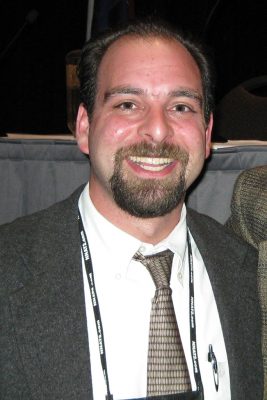 In addition to directing the LaSalle Scholars Program and teaching freshman biology at LaSalle Academy in Providence, Rhode Island, Jeffrey Danielian serves as the editor-in-chief for the National Association for Gifted Children's (NAGC) magazine, Teaching for High Potential. In his role at LaSalle Academy, Danielian provides ongoing opportunities for student enrichment inside and outside the classroom, including facilitating independent research studies and coordinating mentorships. At NAGC — where he is known as a leader in the field — he also coordinates the Javits-Frasier Teacher Scholarship Program and oversees the submission and review process for the association's annual convention. He serves as co-director of Edufest, a gifted and talented conference held in Boise, Idaho. In addition, Danielian provides consultation to educators and parents and has authored various white papers, research summaries, and blog posts, as well as four volumes of poetry and four nonfiction books, including books about science teaching.
Outstanding Professional
Cindy Ouillette '97 (ED), '98 MA
A graduate of the Neag School's Integrated Bachelor's/Master's Program, Cindy Ouillette serves as a library media specialist for Tourtellotte Memorial High School in North Grosvenordale, Connecticut. In that role, she impacts the school's educational community by building collegial collaborations, including integrating literacy skills into the curriculum, and delivering and facilitating special events to support student and staff literacy. Ouillette co-chaired the steering committee for the school's accreditation process and also collaborated with colleagues in writing technology grants that have awarded the district more than $200,000 to date. In addition, she develops rigorous academic opportunities and assists students with finding specific resources for individualized needs. Recognized as a forward thinker, Ouillette initiated and continues to advise a student writing center, and also collaborated with the school's alumni association to plan and facilitate a yearly "Alumni Career Day."
Outstanding Early Career Professional
Wura Olusekun '16 MA
Wura Olusekun has served as a program assistant with the National Hockey League (NHL) since 2017, where she oversees social impact, growth initiatives, and legislative affairs. In that role, Olusekun collaborates with stakeholders across the NHL to plan internal and external talent-related projects and events, and produce content for social impact campaigns. Through her work at the NHL, she has highlighted the importance of diversity and inclusion in hockey and beyond, evidenced, for instance, in her collaborations with NHL Studios and Marketing to develop the Off-Ice with Wyclek Jean four-part series, and to pitch and manage the process for Black Bolden's Be Bold Players' Tribune Story. Most recently, she accepted a new role with Major League Soccer (MLS), where she is oversees social responsibility. As a master's student in the Neag School's Sport Management program, she initiated the "Beyond the Field" speaker series, which continues today, enhancing students' experience in the sport management program while also informing the greater Neag School community.
Outstanding School Administrator
Siobhan O'Connor '12 6th Year, '16 ELP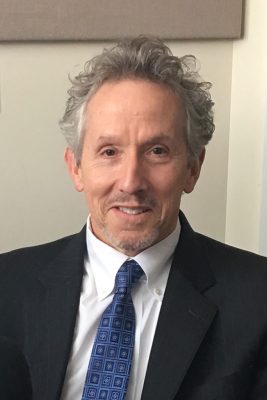 Siobhan O'Connor has served since 2017 as principal of Highcrest Elementary School in Wethersfield, Connecticut. A tireless advocate for student resources, she is a visible presence who is deeply connected to the school community and focuses on her students, including leading the school during a pivot to remote learning during the COVID-19 crisis. During the pandemic shutdown, O'Connor ensured her students were receiving meals, with her efforts helping to create a satellite meal distribution site in town. As the 2020-21 school year began, O'Connor proactively planned for school safety. As a result, 100% of her staff returned to school during the pandemic. She has shared her extensive knowledge of educational strategies, including being integral in helping to create student learning plans as well as strategies during individualized education program meetings. Recognizing the need to increase collaboration between general and special education teachers, O'Connor worked with her leadership team to adjust the daily schedule to increase collaborative time; this model proved so effective that other schools within the district have also looked to implement it.
Outstanding School Superintendent
Jody Ian Goeler '07 ELP
A graduate of the Neag School's Executive Leadership Program, Jody Ian Goeler has served as superintendent of Hamden (Connecticut) Public Schools since 2014. He leads a dynamic and diverse urban/suburban district with a student enrollment of approximately 5,700 students, 880 full-time staff, and a budget of $92 million. A dedicated and passionate leader, Goeler is implementing a multiyear plan that provides bold, innovative, and transformative leadership to address equity for Hamden Public Schools. He is leading Hamden Reimagine, Restructure, Results (R3), a forward-thinking approach to change the fabric of Hamden Schools to provide educational equity for all schools. Known throughout the state as a literacy expert, Goeler began his academic career in Connecticut teaching, supervising student activities, and developing individualized education programs. Additionally, he is an innovator with technology and brought technology in Hamden classrooms to a new level.
Outstanding Higher Education Professional
Bidya Ranjeet '84 MA, '90 Ph.D.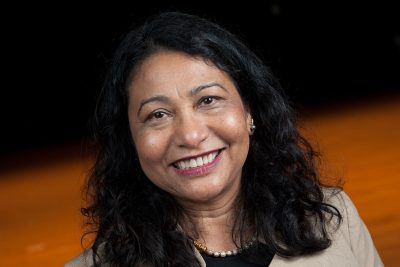 Bidya Ranjeet has served as a director of the UConn Center for Academic Programs (CAP) since 2013, where she manages the daily operations of the University's TRIO Programs (Student Support Services, UConn College Access and Success, and UConn Rising Scholars Program and McNair Scholars Program). While recruiting, enrolling, supporting, retaining, and graduating low-income and first-generation students through the CAP's umbrella programs, she has successfully secured local, state, and federal funding — including, most recently, $1.4 million in grant support from the U.S. Department of Education. Her advocacy for students and collaboration with campus support services at UConn began almost 30 years ago, when she started as a counselor at UConn Student Support Services, advising students on personal, academic, career, and financial aid issues. Ranjeet, who began her professional career in education as a teacher, then principal, in Kathmandu, Nepal, earned her master's in educational administration and her doctorate in adult education from the Neag School.
Outstanding Diversity, Equity and Inclusion Professional
Michael D. Corral '19 Ph.D.
A lead researcher for Promise54, a national nonprofit designed to support and build up education systems to improve diversity, equity, and inclusion (DEI) experiences, Michael Corral is a graduate of the Neag School's doctoral program in learning, leadership, and education policy. At Promise54, he collects data to inform the organization's research and reporting and recently was lead author of a published report summarizing 50,000 staff experience surveys and 700 organizational profiles sharing the current DEI work and antiracism in the education sector. As a doctoral student, Corral taught courses throughout the Neag School, focusing on multicultural education, equity, and social justice, and providing professional development sessions and leadership for UConn's Husky Sport program. Driven by his own experiences navigating the educational system as a student of color, Corral began his professional career in education teaching in a rural, lower-income, and predominantly Latinx community.
Distinguished Alumna
Donna Bandelloni '77 (ED), '80 MA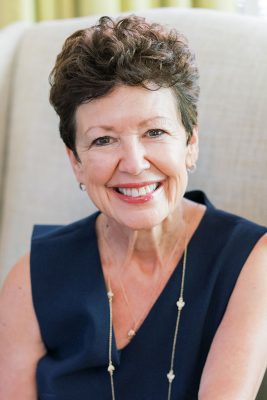 Donna Bandelloni has served as a director of gift planning for leading healthcare organizations and as senior director and director of charitable gifts for world-leading financial institutions for more than 25 years. Her capacity to lead and execute produced significant growth in gift planning programs for large healthcare foundations in Northern California. In addition, Bandelloni has held director positions at large financial institutions such as Merrill Lynch Trust, Wells Fargo Charitable Management, and Mellon Financial, successfully expanding their charitable services to the nonprofit sector. She is actively involved with the National Association of Charitable Gift Planners, Association for Healthcare Philanthropy, American Council on Gift Annuities, and Marin Estate Planning Council. At UConn, she is a member of the Neag School of Education Dean's Board of Advocates and the UConn Foundation's Women's Philanthropy Forum.
The 24th Annual Neag School Alumni Awards Celebration will be held on March 12, 2022. Register by March 7 to join the virtual event. Questions? Contact neag-communications@uconn.edu.