Each fall, the Neag School of Education welcomes submissions for several awards and funding opportunities. Submissions for each of these opportunities will close this year at 5 p.m. EST on Thursday, Oct. 31, 2019. Recipients of these awards will be formally recognized in March 2020 at the Neag School's 22nd Annual Alumni Awards Celebration.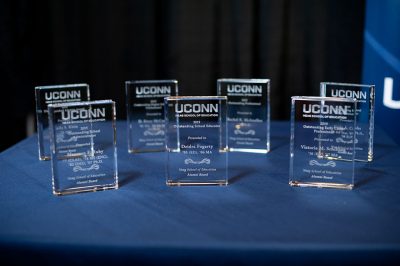 Click each of the following to access eligibility criteria, online submission forms, and other details: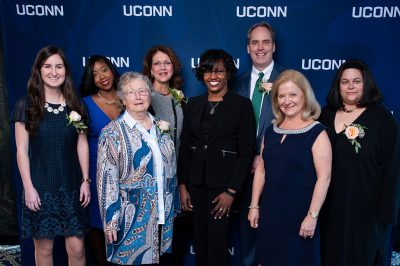 Who is eligible? Neag School alumni
The Neag School of Education is now seeking nominations for the 2020 Neag School Annual Alumni Awards. Go online today to nominate deserving Neag School alumni in the following six categories:
Outstanding Higher Education Professional – A faculty member or administrator at a college or university
Outstanding School Superintendent – A leader of a public or private school system
Outstanding School Administrator – A principal, assistant principal, central office administrator or director
Outstanding School Educator – Pre-K through 12th grade educators, including classroom, reading, technology, ELL, school counselors, and school psychologists
Outstanding Professional – A professional working within the public or private sector
Outstanding Early Career Professional – A promising young professional in the first five years of his/her career in education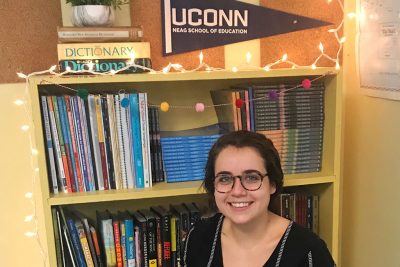 Who is eligible? Elementary and middle-school teachers in Connecticut
Elementary and middle-school teachers in Connecticut are invited to apply for a $5,000 gift through the Rogers Educational Innovation Fund, beginning Sept. 16.
This award, established in 2017 by Neag School professor emeritus Vincent Rogers, is intended to support innovative classroom projects carried out by teachers in Connecticut.
Dwight Sharpe, a math teacher in Middletown, Conn., was the inaugural Rogers award recipient, who recently implemented his classroom project, titled "Accessing and Engaging in Mathematics Through Robotics and Computer Programming." Read more about how he has integrated robotics into math classrooms.
For further information, including eligibility criteria and access to the online application form for the 2020 Rogers Educational Innovation Award, visit rogersfund.uconn.edu.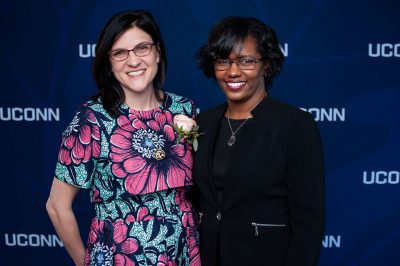 Who is eligible? Neag School full-time faculty members
The 2020 Perry A. Zirkel Distinguished Teaching Award recognizes full-time Neag School faculty members for outstanding teaching and may be nominated by current or former Neag School faculty, or by current Neag School students or alumni.
This award was established in 2017 by UConn alum Perry A. Zirkel '68 MA, '72 Ph.D., '76 JD.
Related Stories: