Congratulations to our Neag School alumni, faculty, staff, and students on their continued accomplishments inside and outside the classroom. If you have an accolade to share, we want to hear from you! Please send any news items and story ideas to neag-communications@uconn.edu.
In addition to the Dean's Office and Department achievements, explore this edition's list for Accolades from the following: Neag School Faculty/Staff; Alumni; Students; as well as In Memoriam.
Neag School Dean's Office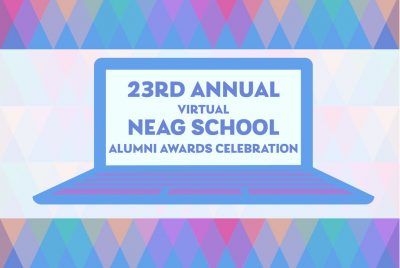 The Neag School and its Alumni Board are pleased to announce the winners of the 2021 Alumni Awards:
Outstanding Early Career Professional
Maria Enrique '16 (ED), '17 MA
Outstanding School Educator
James Wildman '05 (ED), '06 MA
Outstanding School Administrator
Lauren Rodriguez '03 MA, '06 6th Year
Outstanding Higher Education Professional
Sylvester Kent Butler Jr. '85 (CLAS), '94 MA, '99 Ph.D.
Outstanding Professional
Melissa Thom '15 MA

Distinguished Alumna
Jamelle Elliott '96 (BUS), '97 MA
In addition, the Alumni Board named Lauren Dougher '19 MA, a doctoral student in cognition, instruction, and learning technology; Jordane Virgo '19 (CANHR), a master's student in school counseling; and Elizabeth Canavan, a master's student in the Integrated Bachelor's/Master's Program, the recipients of the 2021 Alumni Board Scholarship.
All awardees will be recognized at a celebration in March. Read more about the 2021 honorees and RSVP to the event.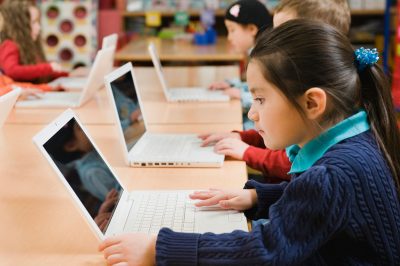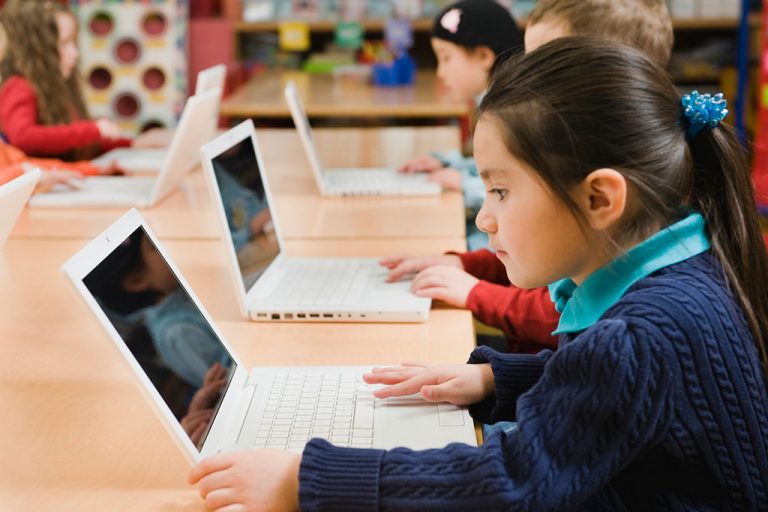 UConn has been awarded a $179,000 grant from the U.S. Department of Education's Office of Postsecondary Education for a new research project, led by the Neag School's Elizabeth Howard, who will serve as principal investigator and project director, and co-PI Manuela Wagner from UConn's College of Liberal Arts and Sciences (CLAS). The research team also includes Aarti Bellara, Elena Sada '20 Ph.D., and doctoral students Sandra Silva-Enos in the Department of Curriculum and Instruction and Dominique Galvez in CLAS' Department of Applied Linguistics and Discourse Studies. Read more about the grant.
Dean Gladis Kersaint has been named to the American Association of Colleges for Teacher Education (AACTE)'s Board of Directors for a three-year term, beginning on March 1, 2021. Kersaint will share in the fiduciary and policy-setting responsibilities of AACTE, including approving the annual budget and financial audit, guiding the association's work on programmatic initiatives, and other policy matters.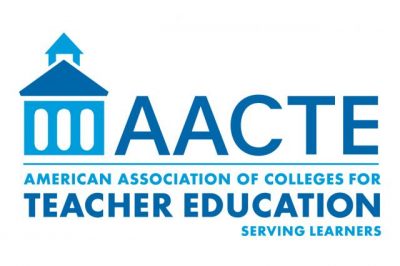 This fall, the American Association of Colleges for Teacher Education (AACTE) selected the Neag School to join its Holmes Scholars Program, a nationwide network of higher education institutions seeking to support students from historically underrepresented communities enrolled in graduate programs across the field of education. Diandra J. Prescod is leading the effort at the Neag School. Read more about the Holmes Scholars Program.
The Neag School Alumni Board hosted a social justice panel discussion in December featuring panelists and alumni Roszena Haskins '17 Ed.D.; Anne McKernan '11 ELP; Scott Ratchford '86 (CLAS), '99 6th Year, '05 Ph.D.; and Jocelyn Tamborello-Noble '03 (ED), '04 MA, '09 6th Year, all of whom serve in the West Hartford (Conn.) Public Schools system.
Department of Curriculum and Instruction (EDCI) and Teacher Education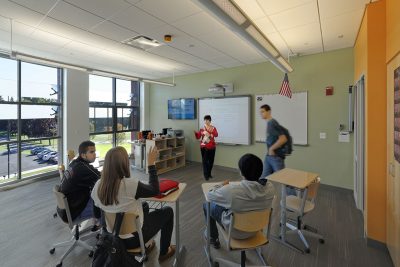 In Fall 2021, the Neag School will launch a new program in American Sign Language (ASL) education. Recently approved by the Connecticut Board of Education, the program is designed to prepare aspiring educators interested in becoming ASL teachers. Learn about the program.
The Neag School's fifth-year Integrated Bachelor's/Master's students volunteered with East Hartford (Conn.) High School in December by providing virtual one-on-one assistance for high school seniors working on their college applications and essays.
Department of Educational Leadership (EDLR)
A report by the Rand Corporation presents research findings on the University Principal Preparation Initiative (UPPI). The Neag School's University of Connecticut Administrator Preparation Program (UCAPP) was one of seven university programs selected to participate in the Wallace Foundation-funded initiative, focused on improving training programs for aspiring school principals nationwide. As a result of the report, Richard Gonzales, Sarah Woulfin, Casey Cobb, and Jennifer McGarry published "Leadership, Defined, and Redesigned" for the December issue of The Learning Professional.
The sport management program co-hosted a virtual networking event with Temple University in December.
Department of Educational Psychology (EPSY)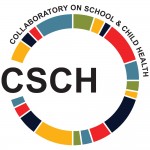 The UConn Collaboratory on School and Child Health, led by Sandra Chafouleas, published a brief titled "Connecticut School Administrator Perspectives on Shifting Priorities During COVID-19."
Several EPSY faculty wrote chapters in the book Conceptions of Giftedness and Talent (Spring Link, 2021), including James Kaufman, who co-authored "Where Does Creativity Come From? What is Creativity? Where is Creativity Going in Giftedness?"; and Sally Reis, who authored "Creative Productive Giftedness in Women: Their Paths to Eminence." In addition, Reis co-authored a chapter with Joseph Renzulli titled "The Three-Ring Conception of Giftedness: A Change in Direction from Being Gifted to the Development of Gifted Behaviors."
Faculty and doctoral students in the Renzulli Center for Creativity, Gifted Education, and Talent Development, including doctoral students Allison Kenney, Susan Dulong, Shannon Holder, as well as E. Jean Gubbins, co-wrote, along with others, "Beyond a Coefficient: An Interactive Process for Achieving Inter-Rated Consistency in Qualitative Coding" for the December issue of Qualitative Research.
This week, the Renuzlli Center also begins a series of free live webinars for educators and parents on such topics as perfectionism, creativity, and student motivation.
Faculty/Staff
Michele Back participated in a virtual panel presentation titled "Negotiating Participant Distress and Negative Perceptions of Language in Multilingual Research," for the SRS-TEFLON 1st International Webinar in December.
Todd Campbell co-published "Advancing Minoritized Learners' STEM Oriented Communication Competency Through a Science Center-Based Summer Program" for the December issue of Journal of Museum Education. A recent panelist for Math for America's MFA Wednesday Webinar Series, he also co-authored "How Can We Make Informed Decisions to Keep Ourselves and Communities Safe During the COVID-19 Pandemic?" for the National Science Teaching Association and, with Byung-Yeol Park and colleagues, "On the Cusp of Profound Change: Science Teacher Education in and Beyond the Pandemic" in the Journal of Science Teacher Education.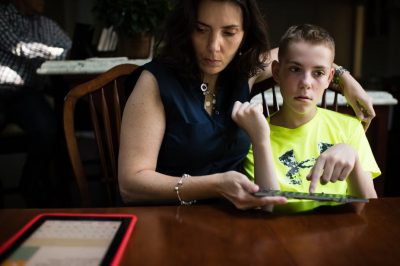 Sandra Chafouleas and Neag School alumna and postdoctoral research associate Emily Iovino 15 (ED), '16 MA, '20 Ph.D. wrote "COVID-19 Means a Lot More Work for Families of Children With Disabilities, but Schools Can Help" for The Conversation. Chafouleas also wrote "Here's Why Silver Linings are Important to Education in 2021" for her Psychology Today blog, and was a featured speaker for the UConn Provost's Distinguished Speaker Series in December, which was featured by UConn Today.
Morgaen Donaldson published Multidisciplinary Perspectives on Teacher Evaluation (Routledge, 2020).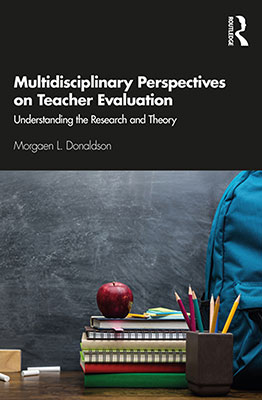 Hannah Dostal co-authored with Joan Weir, a doctoral student in curriculum and instruction, and others, "Literacy Development at Camp: Leveraging Language Models" for the November issue of The Reading Teacher.
Jennifer Freeman and collaborators from Lehigh University received a $500,000 grant from the Institute of Education Sciences to research improving college and career readiness for students with emotional and behavioral disorders. Read more about the grant.
Nicholas Gage was recognized with the Council for Exceptional Children's Division of Research Early Career Research Award. Gage was a postdoctoral student under an IES grant co-led by Sandra Chafouleas and George Sugai.
Doug Glanville was featured in a Kiplinger podcast episode about his years playing Major League Baseball as well as on his experience and interest in investing.
Preston Green participated in a podcast episode with OnEducation in January. He was also in a school choice panel in December hosted by the Brookings Institute.
Robin Grenier co-authored "Not All Those Who Wander Are Lost: Critically Reflective Research for a New HRD Landscape" for the November issue of Advances in Developing Human Resources.
Joseph Madaus co-published several articles for a special issue of the Journal of Postsecondary Education and Disability, titled "Challenges and Opportunities for Assessing, Evaluating, and Researching Disability in Higher Education," which came out in Fall 2020. Madaus also co-authored with doctoral student Ashley Taconet, alums Lyman L. Dukes '95 MA, '01 Ph.D. and Nicholas Gelbar '06 (CLAS), '07 MA, '11 MA, '12 6th Year, '13 Ph.D., along with others, "Using the APP Tool to Promote Student Self-Determination Skills in Higher Education (Practice Brief)"; with alums Manju Banerjee '07 Ph.D. and Adam R. Lalor '17 Ph.D., among others, "A Survey of Postsecondary Disability Service Websites Post ADA AA: Recommendations for Practitioners"; and with Lalor,  among others, "Leveraging Campus Collaboration to Better Serve All Students with Disabilities." He also co-published with Gelbar, Dukes, Taconet, and others, "Are There Predictors of Success for Students With Disabilities Pursuing Postsecondary Education?" for the December issue of Career Development and Transition for Exceptional Individuals. 
Alan Marcus was appointed to the Hartford City Council Columbus Task Force, where he collaborates with council members, historians, educators, museum staff, and community members to recommend to the mayor and City Council a process for changes to the memorialization of Christopher Columbus, including honoring "local and national heroes that Hartford's past, current, and future residents will be proud to honor."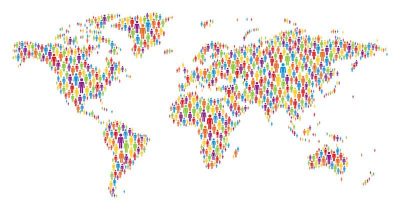 Glenn Mitoma reflected in a recent piece on International Human Rights Day at UConn. Read the story here.
Bianca Montrosse-Moorhead presented "Working with Youth in Evaluation" for the EvalYouth Global Taskforce 4 Webinar Series in December.
David Moss co-wrote a chapter titled "Going Global in Teacher Education: Lessons Learned from Scaling Up" in Study Abroad for Pre- and In-Service Teachers (Routledge, 2020).
John Settlage published a review on Science in the City: Culturally Relevant STEM Education and Science in Diverse Classrooms: Real Science for Real Students for the September issue of Science Education.
George Sugai wrote an essay "IDEA45: Happy Birthday IDEA" for the Office of Special Education and Rehabilitative Services Blog.
Saran Stewart was a panelist for "SEL Global Leadership Series: Looking Back at 2020" for Knowledge Hook, a virtual panel in December.
Robert Villanova participated on a panel titled "How the Preparation of Superintendents Has Changed to Meet Today's Challenges" in January for The RESC Alliance and the Connecticut Association of Boards of Education. In addition, he and alumnus Nathan Quesnel '01 (ED), '02 MA, along with another colleague, co-wrote "Shared Governance: How Pandemic Partnerships Can Lead to Progress and Offer Promise" in December for American City and County.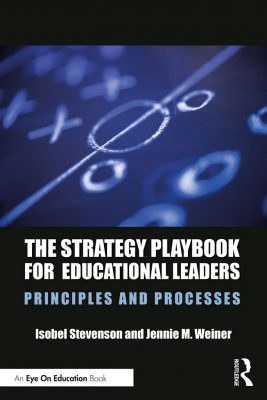 Jennie Weiner co-published "When is Psychological Safety Helpful? A Longitudinal Study" for the December issue of the Academy of Management and co-published "Rethinking Social Mobility in Education: Looking Through the Lens of Professional Capital" for the December issue of Emerald Insight. Earlier this month, she was featured as a New England News Collaborative guest for a segment on how schools are taking on pandemic challenges. In addition, she co-published The Strategy Playbook for Educational Leaders (Routledge, 2020). Read an excerpt from the book.
Eli Wolff co-published "The Power of Sport for Inclusion: Including Persons with Disabilities in Sport" for Sport and Dev.
Sara Woulfin published "From Hunkering Down to Caring Up" for the December edition of the American Educational Research Association's Division L newsletter. She was also elected to the executive committee of the University Council for Educational Administration.
Students
Jia Cai, a higher education and student affairs master's student, published a commentary titled "COVID-19 Realities Expose Inequities in Online Learning" for the Hartford Courant.
Robert Cotto, a doctoral student in educational leadership, co-wrote with Preston Green and another colleague a commentary titled "Fixing Connecticut School Finance: The Time is Now" for CT Mirror. Cotto also published "Unpacking a Misplaced Response to Calls for Police Abolition in Hartford" for the same publication.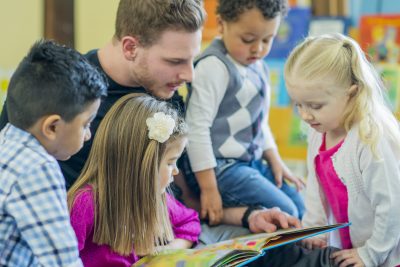 Daron Cyr, a doctoral student in educational leadership, published a research brief titled "The Payoff of Preschool: Investing in Connecticut's Youngest Residents" for the newly renamed Center for Education Policy Analysis, Research, and Evaluation (CEPARE).
Luis Ferreira, an incoming doctoral student in educational psychology, has been named the recipient of the Joseph Renzulli and Sally Reis Renzulli Fund for Graduate Studies in Gifted Education. With professional experience in working with top athletes, some of whom have become Olympic champions, Ferreira will integrate his expertise in motivation into his research on talent development in students. Read his story.
Sandra Sears, a doctoral student in educational psychology, wrote a research brief titled "Supports for Students with Disabilities at the Post-Secondary Level."
Emily Tarconish, a doctoral student in educational psychology, was awarded a $2,000 UConn Doctoral Dissertation Fellowship from the UConn Graduate School.
Kim Velasquez, an Integrated Bachelor's/Master's Degree student, wrote "My Experience as a Distance Learning Elementary School Intern" for UConn's Center for Career Development. 
Alumni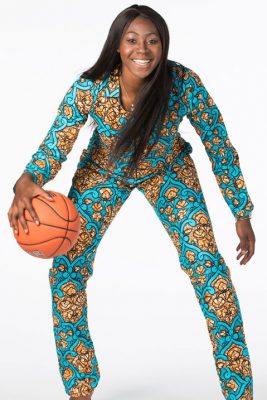 Nancy Abohatab '76 (CLAS), '81 MA retired from UConn's Department of Residential Life after almost 40 years. After transferring to UConn during her junior year, she became a resident assistant (RA). That was the first year that UConn had entirely changed over from having house mothers to resident assistants. During her graduate program, she became a head resident (graduate supervisor of RAs).
Rodney Bass '77 MA served as a panelist this month for the UConn Alumni #ThisIsAmerica discussion, titled "Exploring the History of Racism at UConn." 
Latanya Brandon '20 Ph.D. was an invited speaker with the National Science Teaching Association's District I, II, & VI virtual meeting on Racial Equity in January.
Batouly Camara '19 (ED), '20 MA was selected as a Forbes 30 Under 30 for Sports. A former UConn women's basketball player, she is the founder of Women and Kids Empowerment.
President-Elect Joe Biden chose Miguel Cardona '01 MA, '04 6thYear, '11 Ed.D., '12 ELP as the nominee for U.S. Secretary of Education. Read more about Cardona's nomination.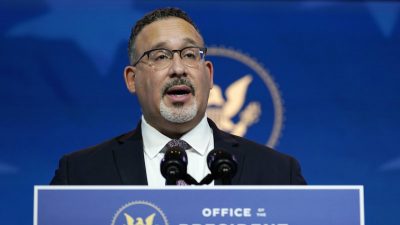 Casey Cochran '15 (CLAS), '17 MS, former UConn quarterback, was featured by NBC Connecticut about releasing a musical album.
Craig Cooke '01 6th Year '07 Ph.D. is featured about his new role as superintendent of Madison (Conn.) Public Schools. He most recently served as superintendent of Windsor (Conn.) Public Schools.
Madison Corlett '16 (ED), '17 MA helped fourth-grade students in Mansfield, Connecticut organize a fundraiser to benefit local businesses and essential workers.
Isabella "Ivy" Horan '19 (ED), '20 MA was featured by WTNH News 8 for her multicultural classroom at Mayberry Elementary School in East Hartford, Connecticut.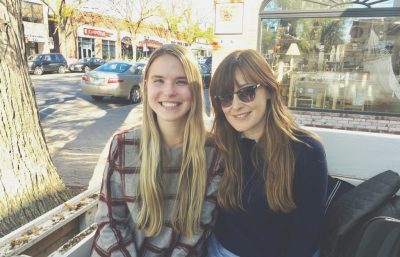 Neag School alumna Kristi Kaeppel '20 Ph.D. and Robin Grenier are featured by UConn Today about a paper they published on friendships in academia. Read about their research.
Taylor Koriakin '11 (CLAS), '16 MA, '19 Ph.D., co-published with Sandra Chafouleas, along with others, "Development of a Comprehensive Tool for School Health Policy Evaluation: The WellSAT WSCC" for the November issue Journal of School Health.
Tricia Lee '20 6th Year was named assistant principal of The Friendship School in Old Lyme, Connecticut.
Neag School alumna Laura Rodriguez '16 (ED), '17 MA, along with doctoral student Byung-Yeol Park, Todd Campbell, David Moss, and others, co-published "Investigating Human Impacts on Local Water Resources & Exploring Solutions" for the November/December 2020 issue of The American Biology Teacher. Rodriguez also co-presented with Campbell, Moss, and Professor Emeritus John Volin from UConn's Department of Natural Resources and the Environment "STEM Identity Authoring in Collaborative Intergenerational Partnerships" for the Association for Science Teacher Education's virtual conference in January.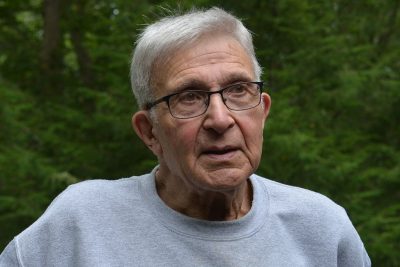 In Memoriam
George Allen (former Neag School faculty)
Susan K. Azia '65
Rosemarie E. Driscoll '90
Isabel B. Higgins '77
Charles J. Mitchell '61
Barbara G. Reinhardt '80
Vincent Rogers (faculty)
Gretchen K. Sheridan '71
Gregory E. Wissell '20