Throughout the academic year, the Neag School is proud to share the latest achievements of its faculty, staff, students, and alumni.
Explore their most recent promotions, awards, retirements, publications, and more:
Dean's Office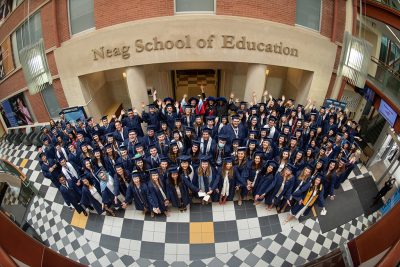 The Neag School celebrated the Class of 2022 during Commencement Weekend, May 7 to 9, 2022, on the UConn Storrs campus. View a highlight video from the Undergraduate Commencement ceremony. Read more about the celebration weekend — and check out a video featuring a special performance by music education majors, a video featuring alumni speaker Batouly Camara, plus photos from the Undergraduate procession, featuring Jonathan XIV, the Undergraduate ceremony, the receptions for undergraduate and master's/6th Year students.
U.S. News & World Report issued its 2023 rankings of the best graduate schools of education in the nation, with the Neag School ranking among the top 20 public graduate schools of education in the United States for the seventh consecutive year. In addition, Neag School's Special Education program stands among the top 20 in the U.S., tied at No. 17.
Faculty/ Staff Recognition


During its May faculty/staff meeting, Dean Jason Irizarry congratulated four faculty members on their promotions, effective in August: Dorothea Anagnostopoulos (professor); Hannah Dostal (professor); Justin Evanovich (associate clinical professor); and Rachael Gabriel (professor).
Dean Irizarry also recognized Jeff Crouse, Gary West, Judith Matthews, Lisa Rasicot, and Sally Reis who all are retiring this academic year. Read a story about Sally Reis' legacy at UConn. In addition, Dean Irizarry recognized Adam Feinberg who is leaving for a position in Australia, Tamika La Salle who is leaving for a center director position at Georgia State University (her alma mater), Stefanie Dion Jones who is leaving for a position in the legal industry, Leah Ward who is a new addition to the Neag School's Business and Grants Services office, and Barbara Sousa who is the new assistant dean/chief operations officer (effective July 1).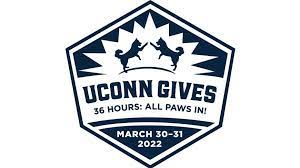 UConn Gives 2022, the University's 36-hour fundraising campaign led the Leadership in Diversity & Husky Sport team to place in third University-wide. Overall, the Neag School received $25,433 in donations from 494 donors. Read more about Neag School's results.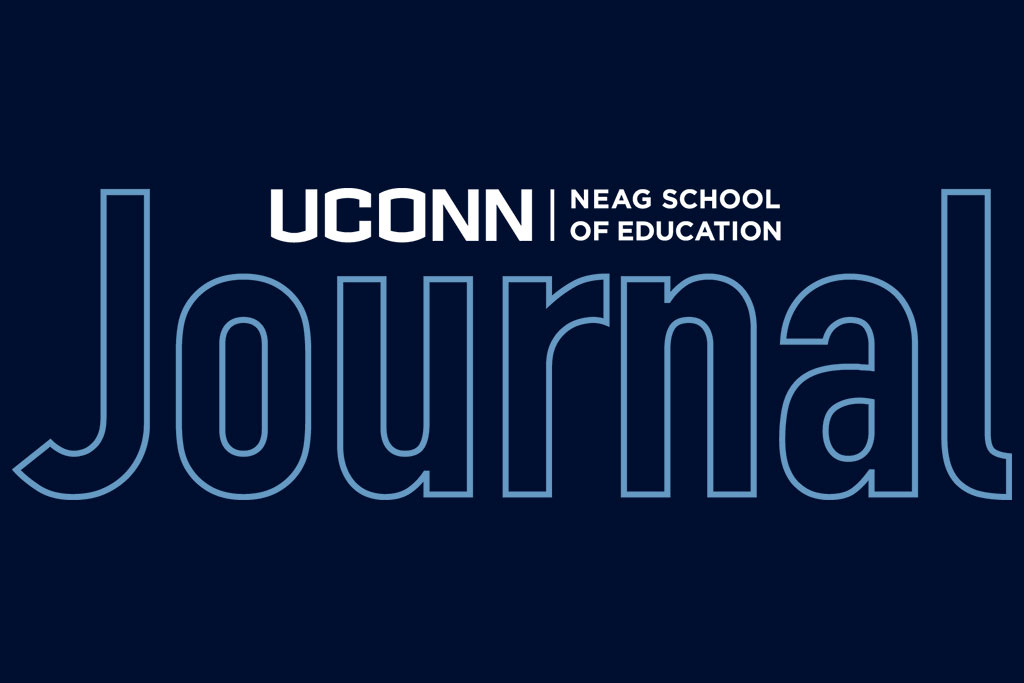 A group of graduate students at the Neag School of Education, led by faculty advisor Jennie Weiner, launched the School's first academic research journal. The journal is now welcoming submissions through the end of May for its inaugural edition, slated for publication in Fall 2022. Read about the new journal.
The Neag School of Education was a co-sponsor of "Nikole Hannah-Jones: in Conversation with Manisa Sinha." The event was held at UConn Storrs in March. Read more about the event.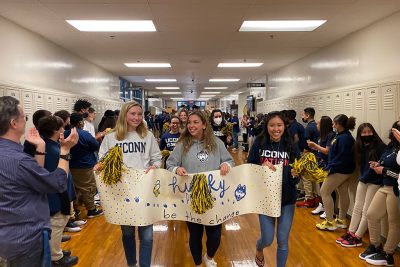 Neag School partner school E.B. Kennelly School of Hartford, Connecticut, celebrated "UConn Day," including a schoolwide celebration, parade, and basketball game with students versus teachers. Players and coaches from the UConn men's basketball team were special guests for the celebration. In addition, Kennelly students are impacted by the Neag School juniors, senior student teachers, and master-year interns who work closely with them through intervention groups, tutoring, service-learning projects, and student leadership opportunities. Check out photos from the event.
In honor of Teacher Appreciation Week, the Neag School advancement team brought cookies to some of our partner schools including, Southeast Elementary in Mansfield, Vernon Center Middle School in Vernon, Goodwin Elementary School in East Hartford, and Conard High School in West Hartford. Check out photos from the visits.
The Neag School, UConn's Department of English, and the Connecticut Writing Project recognized Connecticut's winners of the 30th annual Letters About Literature contest. Doug Kaufman and alumnus Jason Courtmanche '91 (CLAS), Ph.D. '06 served as faculty advisors for the competition. The statewide contest is for students in grades 4 through 12. The Neag School served as a co-sponsor of the state's contest for the seventh consecutive year, with students, alumni, and friends of the Neag School serving as judges for the contest submissions.
Department of Curriculum and Instruction (EDCI)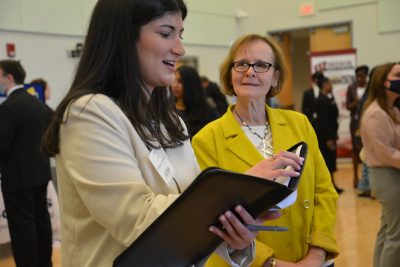 Teacher Education welcomed participants from 66 school districts across the state for the annual Education Career Fair in April at UConn Storrs. In addition to connecting with recruiters, roughly 200 graduating teacher education students had the opportunity to interview with school district representatives for positions in teaching, counseling, and school psychology. Check out photos from the Spring 2022 Career Fair.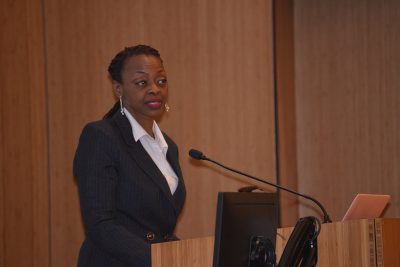 In April, the student-run Leadership in Diversity (LID) held its Seventh Annual Multicultural Education and Culturally Responsive Teacher Conference on the UConn Storrs campus. This year's theme, "The Fight for Truth: Bringing Boldness to Education," was based on the need to challenge the current norms in the education system. View photos from the LID Teacher Conference. LID also hosted the LID High School Conference, held on the UConn Storrs campus in April, for students of color interested in becoming educators from local (Connecticut) high schools. Participants included students from Manchester High School, East Hartford High School, and West Hartford high schools, Conard and Hall. View photos from the LID High School Conference.
Grace Player, doctoral student Sian Charles-Harris, and Dominique Battle-Lawson gave a presentation on "Both on the Water, Raised on the Word." The event, co-sponsored by the UConn Humanities Institute, was held at UConn Storrs in March.
Team Social Studies at the Neag School of Education, the UConn History Department, and the UConn Dodd Center presented "Spy Pilot: Francis Gary Powers, the U-2 Incident and a Controversial Cold War Legacy." The event was held at UConn Storrs in April.
Department of Educational Leadership (EDLR)
The Center for Education Policy Analysis, Research, and Evaluation (CEPARE) hosted a Speaker Series featuring Thurston Domina and the Philip E. Austin Lecture featuring Travis J. Bristol. Both were held at UConn Storrs in April. View photos from the Austin Lecture.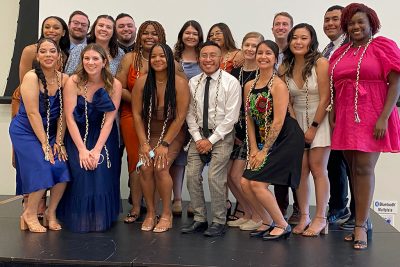 The Higher Education and Student Affairs program (HESA) hosted a recognition celebration as part of Commencement Weekend on the Storrs campus in May, which included an inaugural HESA Cording Ceremony. Check out photos from the HESA recognition celebration.
The Sport Management program hosted a "Beyond the Field" virtual event in April on "Title IX 50 and Diversity: Past, Present, and Future." The panel discussion was co-moderated by Neag School's Eli Wolff. Read a story about the roundtable event.
Department of Educational Psychology (EPSY)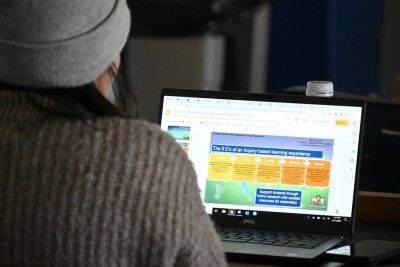 This month, the 10th annual Teaching and Learning with iPads Conference was held at UConn Storrs. View photos from the Conference.
Faculty/Staff
Cara Bernard was selected to receive the University Teaching Fellow Award from the Center for Excellence in Teaching and Learning.
Melissa Bray gave a virtual presentation on "Mind-Body Health in Schools" for the Schools Psyched podcast in May.
Laura Burton, Neag School alumna Ajhanai (Newton) Keaton '21 Ph.D., and others co-published "Addressing Gender Inequity in Sport Through Women's Invisible Labor" for the March issue of the Journal of Sport Management. Burton was also elected to the UConn Senate Executive Committee for a three-year term.
Todd Campbell co-authored "Professional Capital as Political Capital: Science Standards Reform in the United States" for the February issue of the American Journal of Education. Campbell also co-authored a chapter "Research on Secondary Science Teacher Preparation" for the Handbook of Research on Science Teacher Education (Routledge, 2022).
Rebecca Campbell-Montalvo and Gladis Kerstaint, along with others, co-published "How Stereotypes and Relationships Influence Women and Underrepresented Minority Students' Fit in Engineering" for the April issue of the Journal of Research in Science Teaching. Campbell-Montalvo also published with doctoral student Hannah Cooke and others "Now I'm Not Afraid: The Influence of Identity-Focused STEM Professional Organizations on the Persistence of Sexual and Gender Minority Undergraduates in STEM" for the April issue of Frontiers in Education.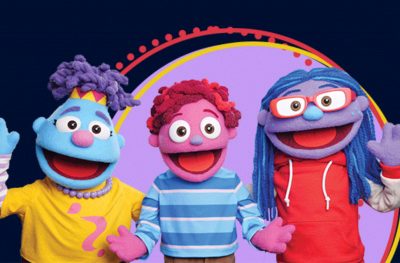 Sanda Chafouleas was a panelist for the NewSchools Summit 2022 on "Centering Mental Health & Well-being to Drive Learning." The virtual event was held in May. Chafouleas also co-authored with Neag School postdoctoral research associate Jessica Koslouski "Key Considerations in Delivering Informed Professional Learning for Educators" for the March issue of Frontiers in Education. In March, Koslouski and Chafouleas co-published with others "Assessing District Policy Alignment with the Whole School, Whole Community, Whole Child Model in Connecticut, 2019 to 2020" in the Journal of School Health.  Also, Chafouleas and alumna and current postdoctoral research associate Emily Iovino '15 CLAS, '16 MA, '20 Ph.D are leading a new initiative with the UConn Ballard Institute and Museum of Puppetry, "Feel Your Best Self." This collaborative and interdisciplinary partnership will provide emotional well-being lessons via online workshops with puppets for kids. Read more about the collaboration.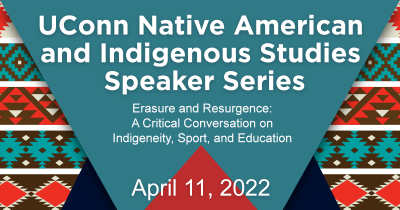 Chen Chen was the host of the Native American Indigenous Studies Speaker Series "Erasure and Resurgence: A Critical Conversation on Indigeneity, Sport, and Education," held at UConn Storrs in April.
Casey Cobb published a research brief  titled "Do School Choice Programs Contribute to the Resegregation of American Schools" for the March issue of The National Coalition on School Diversity.
Ido Davidesco was recognized with an Early-Career Development (CAREER) Faculty Award from the National Science Foundation. Davidesco is the first Neag School faculty member to have earned the honor. Read more about the awards. He also won an Early Career Award from the International Mind, Brain, and Education Society.
Alexandra Freidus co-authored "Good Schools, Bad Schools: Race, School Quality, and Neoliberal Educational Policy" for the March issue of Educational Policy.
Preston Green gave a lecture titled "Racial Justice in Education: Applying Environmental Justice Principles to K-12 Education in the U.S." for the University of Cologne. The virtual presentation was held in April. Green co-authored with doctoral student Chelsea Connery "Beware of Educational Blackmail: How Can We Apply Lessons from Environmental Justice to Urban Charter School Growth" for the April issue of South Carolina Law Review. Green was also featured by UConn Podcast about charter schools and the legal landscape.
E. Jean Gubbins was profiled in an article "The Frontier of Gifted Education: An Interview With E. Jean Gubbins" in the April issue of Roeper Review.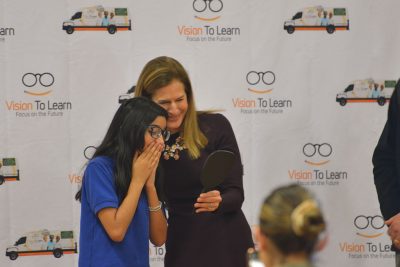 James Kaufman co-authored "The Assessment of Creativity for People With Austin Spectrum Disorder" for the April issue of Psychology in Schools.
Gladis Kersaint spearheaded Connecticut's adoption of an initiative known as Vision to Learn, which provides free vision screening, eye exams, and prescription eyeglasses for students in need across the nation. Read more about the initiative.
Jessica Koslouski, a postdoctoral research associate, co-authored "Using Emotions as Data: A Framework for Supporting Educators' Well-Being and Improving Professional Practice" for the March issue of Teaching Exceptional Children.
Don Leu, faculty emeritus, joined the Blaine (Washington) School Board.
Allison Lombardi and Graham Rifenbark presented at the Badar-Kauffman Conference in March at Kent State in Kent, Ohio. Lombardi, Rifenbark, doctoral student Ashley Taconet, and others co-published "College and Career Readiness Support for Youth With and Without Disabilities Based on the National Longitudinal Transition Study 2012" for the April issue of Exceptional Children.
Kathleen Lynch co-published "An Investigation of Head Start Preschool Children's Executive Function, Early Literacy, and Numeracy Learning in the Midst of the COVID-19 Pandemic" for the March issue of EdWorking Paper.
Joe Madaus, alumna Emily Tarconish, doctoral students Shannon Langdon and Ashley Taconet, along with Nichola Gelbar, co-published "Parents' Perceptions of the College Experiences of Twice-Exceptional Students with Autism Spectrum Disorder" for the 2022 issue of Developmental Disabilities Network Journal. Madaus co-published with graduate students Alexandra Cascio and Julie Delgado, along with Nicholas Gelbar, Sally Reis,  and alumna Emily Tarconish "Improving the Transition to College for 2eASD Students: Perspectives From College Service Providers" for the April issue of Career Development and Transition for Exceptional Individuals. Madaus also co-published with Alexandra Cascio and Nicholas Gelbar "Perceptions of College Students with Autism Spectrum Disorder on the Transition to Remote Learning During the COVID-19 Pandemic" for the 2022 issue of Developmental Disabilities Network Journal.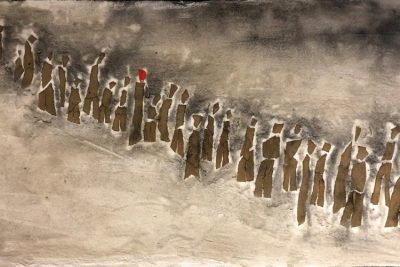 Glenn Mitoma co-authored "Statement of Solidarity with Ukraine" for UConn Today.
Betsy McCoach was a second editor and published two chapters for Multilevel Modeling Methods with Introductory and Advanced Applications (Information Age Publishing, 2022) and served as first author of Introduction to Modern Modelling Methods (Sage Publishing, 2022).
Adam McCready co-authored "A Longitudinal Study on the Conformity to Masculine Norms and Social Dominance Hazing Motivations of Members of a Historically White Social Fraternity" for the February issue of Innovative Higher Education.
Erin Murray was a panelist on "A Discussion With Experts in Educational Leadership," a SchoolSims' virtual event held in April.
Sally Reis and Neag School alumna Elizabeth Fogarty '06 Ph.D. co-published "Responding to the Advanced Intellectual Needs of Talented Readers With Interdisciplinary Learning Opportunity" for the April issue of Gifted Child Today.
Joseph Renzulli received a Jack Kent Cooke Foundation grant to support the Young Scholars Senior Summit 2022.
Lisa Sanetti co-published with doctoral students Alexandra Pierce and Lauren Gammie and others "Scale-out of a Total Worker Health Approach for Designing Interventions to Reduce Teacher Stress: Pilot Implementation Evaluation" for the April issue of BMC Public Health.
Del Siegle was re-elected to UConn's Senate Executive Committee and will serve a second one-year term as chair of the Senate Executive Committee.
Tracy Sinclair was a panelist for the Virtual Transition Summer Institute," held virtually in April.
Megan Staples co-edited Conceptions and Consequences of Mathematical Argumentation, Justification, and Proof (Springer Link, 2022).

Suzanne Wilson was elected as a member of the American Academy of Arts & Sciences under the Social and Behavioral Sciences category.  She joins the company of such notable members as John Adams, Benjamin Franklin, Alexander Graham,  Margaret Mead, Jonas Salk, Barbara McClintock, John F. Kennedy, Martin Luther King, Jr., Georgia O'Keeffe, Madeleine Albright, and Colin Powell. Read the story from UConn Today.
Students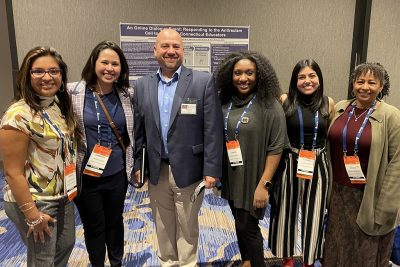 Holmes Scholars students Anamaria Arteaga, Kenya Overton Clarisa Rodrigues, Sandra Silva-Enos attended their first AACTE Conference in New Orleans this spring. Arteaga, Rodrigues, and Silva-Enos also presented at the event.
Megan Delaney, an educational leadership doctoral student and the pre-professional academic advisor for UConn's School of Pharmacy, received the Outstanding Undergraduate Professional Staff Advisor Award from the UConn Pharmacy House Living Learning Community.
Mackenzie Fitzpatrick, a sport management student and member of the UConn softball team, was selected to attend the NCAA Career in Sports Forum, hosted in June.
Sarah Luria, an educational psychology doctoral student, was named a recipient of a P.E.O. Scholar Award. PEO Scholars Awards are one-time competitive, merit-based awards intended to recognize and encourage academic excellence and achievement by women in doctoral-level programs.
Emily Piergustavo, a sport management student and member of the UConn softball team, was selected to attend the NCAA Career in Sports Forum, hosted in June.
Karla Rivadeneira published "Ask Away: 5 Questions for a Heritage Speaker and Future Spanish Educator" for the website Lead With Languages.
Ashley Robinson, an educational leadership doctoral student, published "How Does Whiteness 'Show Up' in Responses to Racist Harm" A Selective Literature Analysis and Framework for Practice" for the November-December 2021 issue of the Journal of College Student Development.
Rae Slattery, a master's student in educational psychology, was named the Connecticut School Counseling Intern of the Year.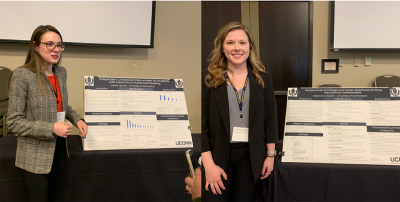 Alumni

Melissa Collier-Meek '08 (CLAS), '09 MA, '11 6th Year, '13 Ph.D. is joining Columbia University Teachers College this fall in a faculty role contributing to school psychology and supporting teachers in New York City schools. She most recently served as an associate professor of school psychology at UMass Boston.
Kurt J. Daigle '19 (CLAS), '21 MA, a school counselor at Farmington (Connecticut) High School, published "Preventing Loneliness: Considerations for College-Bound Graduating Seniors" for The Connecticut Counselor.

Erin Holden '15 (ED), '16 MA was named Windham (Connecticut) Public Schools' Teacher of the Year.
Troy Hopkins '12 ELP was named superintendent for North Stonington (Connecticut) Public Schools. Hopkins most recently served as principal and assistant superintendent of Ashford School. 
Bryan Kirby '18 (ED), '19 MA and Jessica Stargardter '16 (ED), '17 MA published two books, Empowers Leaders: A Social Justice Curriculum for Gifted Learners and Empowered Leaders: A Social Justice Curriculum for Gifted Learners, Grades 4-5 (Routledge Press, 2022).

Sean Lester '96 MA is deputy athletics director for Kansas University, whose men's basketball team won the NCAA National Championship.
Colin McNamara '11 ELP was named superintendent of Region 8 Public Schools (South Windsor, Connecticut). He most recently served as an assistant superintendent from South Windsor (Connecticut) Public Schools.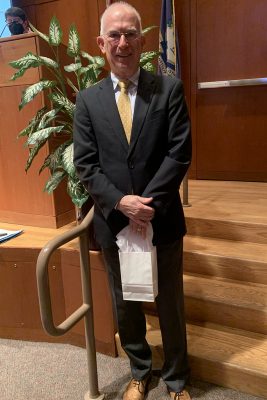 Robert Pianta '77 (ED), '78 MA, dean of the Curry School of Education and Human Development at the University of Virginia, gave the Luckey Family Studies Lecture "Teacher-Student Interactions: Measurement, Impacts, Improvement, and Policy" on the UConn Storrs campus in March.
Rachel Signor '18 (CLAS), '20 MA was appointed assistant rowing coach for the UConn women's rowing team. Signor competed on the UConn women's rowing team as an undergraduate student
Melissa Thom '15 MA presented on "Maintaining Hope, Nurturing Connections, and Finding Joy in Challenging Times" at the New Hampshire School Library Media Association's Spring Conference 2022.
In Memoriam
Elizabeth L. Anderson '70
Helen L. Anop '77
Jessie A. Aparicio '90
Kathleen Coe
Ruth Czerbinski '83
Dorine M. Depaola '75
Yolanda C. Di Leone '71
Margaret A. English '64
David G. Haines '75
Daniel I. Harris '62
Sally M. Lanza '50
Margaret R. Rizzuti  Lombardi '57
Richard E. Long '78
Patricia P. MacLachlan '62
Henry J. Manegre '71
Richard L. Marien '63
John N. Risley '60
Anne L. Rudge '71
Luz D. Samper '79
Peter Stamos
Linda N. Stuhlman '76
Virginia C. Wehner '50
William J. Whelan, Jr. '54
 
Congratulations to our Neag School alumni, faculty, staff, and students on their continued accomplishments inside and outside the classroom. If you have an accolade to share, we want to hear from you! Email us any news items or story ideas.